Well friends, 2013 is coming to an end very very soon and I always like to take a look back at my favorite posts throughout the year. In case you've missed these guys, here is the best of Made-To-Travel…well, according to me :).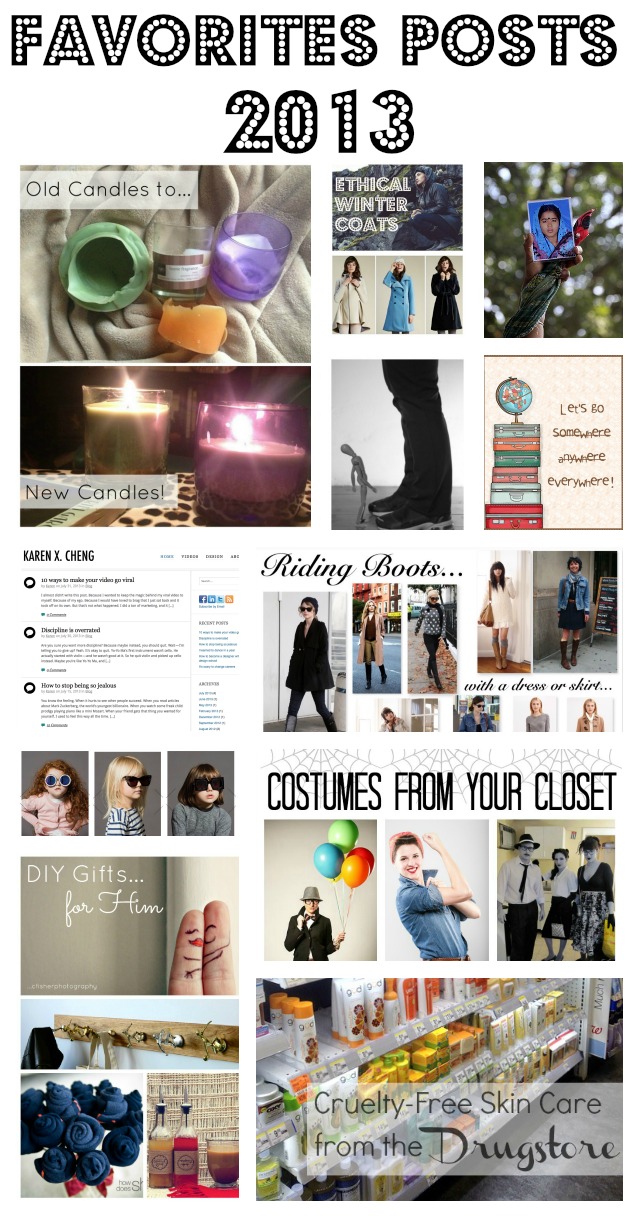 January – Ethical Riding Boots and How to Wear Them * February – DIY Valentine's Gifts for Him * March – Cruelty-Free Skincare from the Drugstore * April – DIY Old Candles to New Candles * May – Bangladesh * June – Good Words…On Comparison * July – Site Shoutout: Karen X Cheng * August – Somewhere, Anywhere, Everywhere-My Fave Travels * September – Smile File: Cutie Pies to Advanced Style * October – Costumes from Your Closet * November – Ethical Winter Coats and How to Pick One for You
December is a little special because I did three guest posts on ethical gifts that I just adore! Could not pick!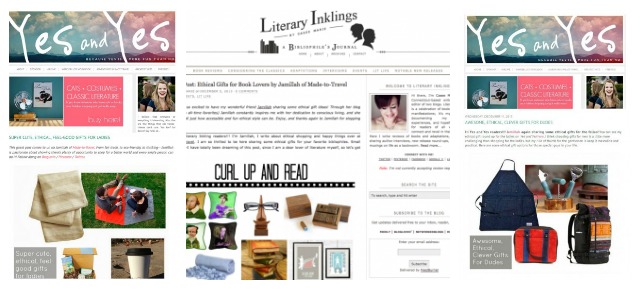 Yes and Yes – Ethical Gifts for Ladies / Literary Inklings – Ethical Gifts for Book Lovers / Yes and Yes – Ethical Gifts for Dudes
So friends! Did you have any favorites I missed!?