I've had the great pleasure and honor to be a guest on these fabulous blogs.
Click the image to visit post.
The Loudmouth Lifestyle-New Uses for Old Things Part 2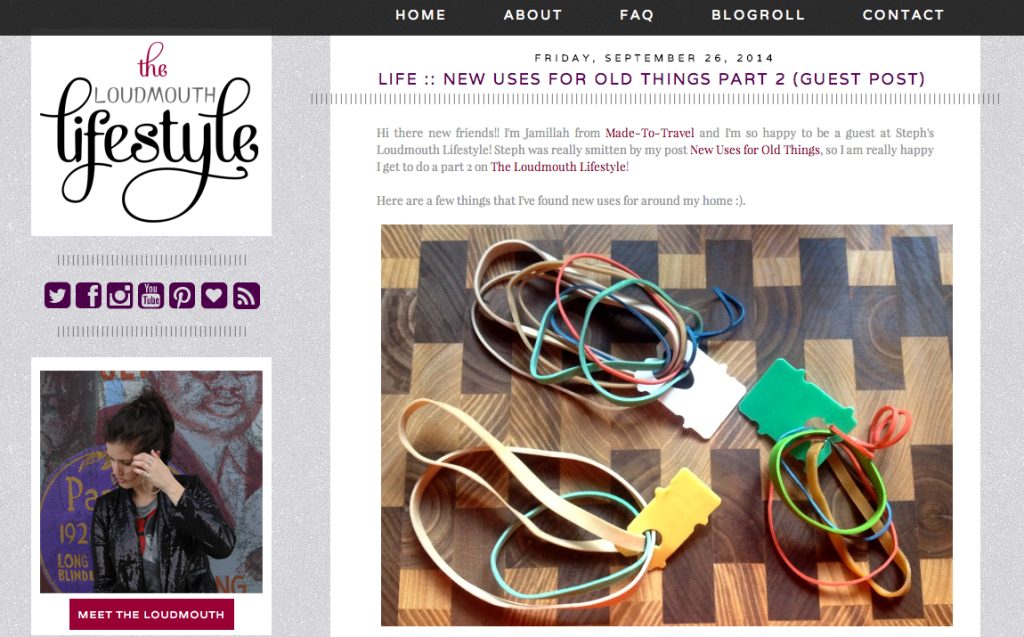 Yes and Yes – Ethical Gifts for Dudes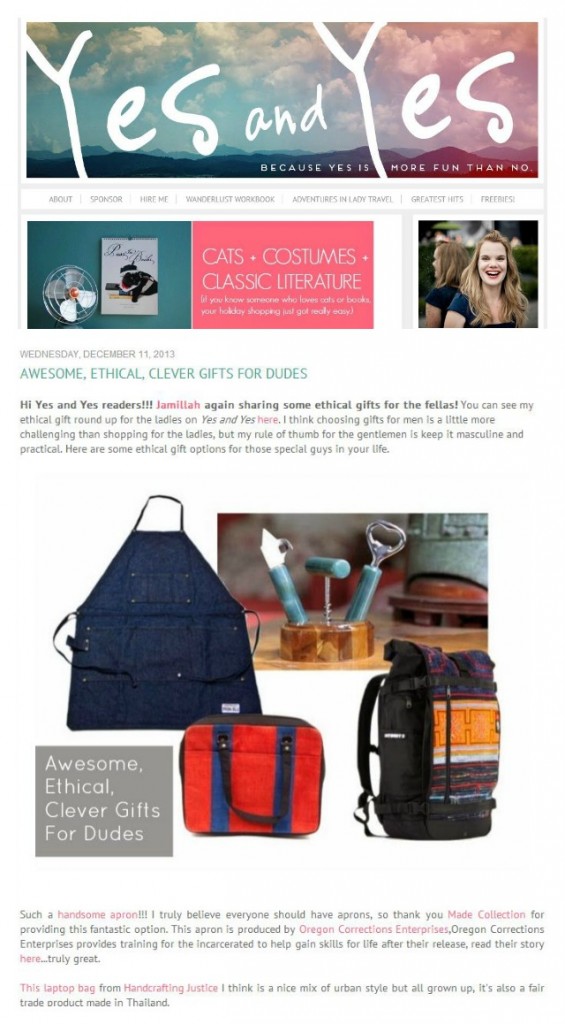 Literary Inklings – Ethical Gifts for Book Lovers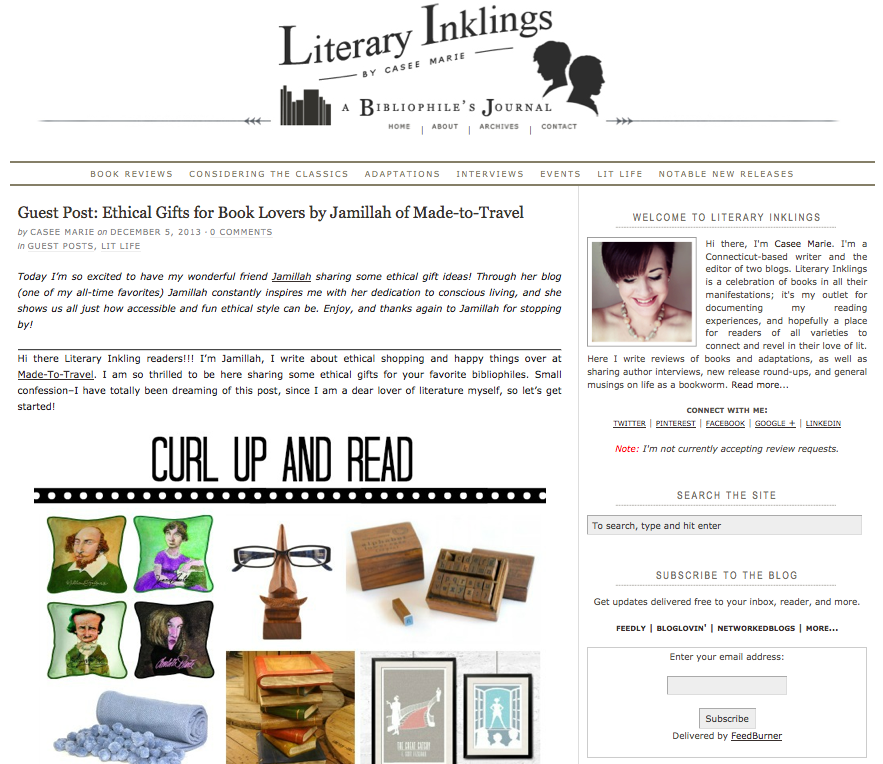 Yes and Yes – Ethical Gifts for Ladies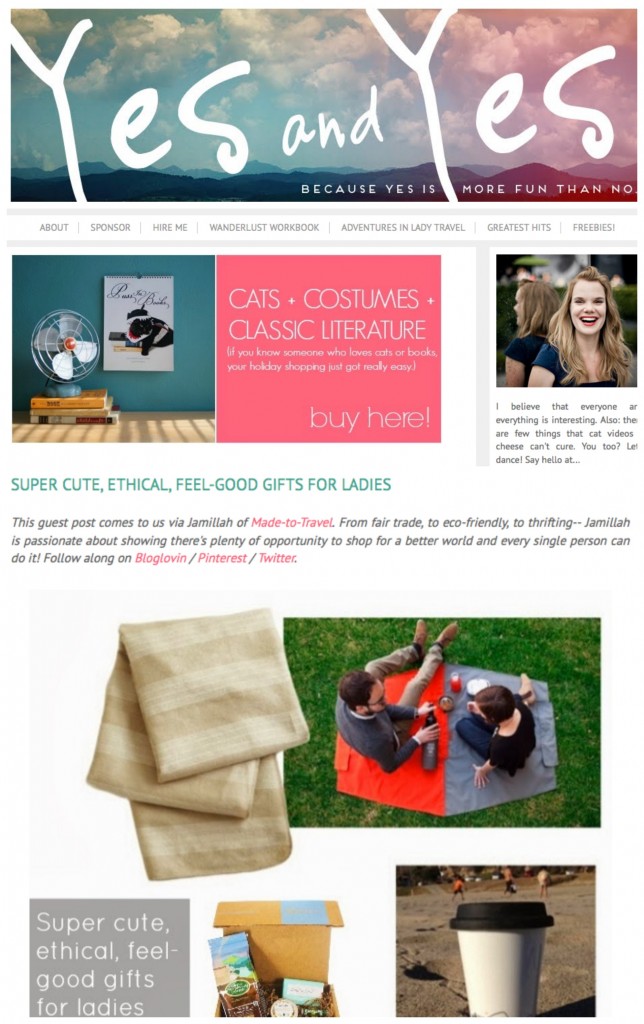 Peerless Charm How I Styled It!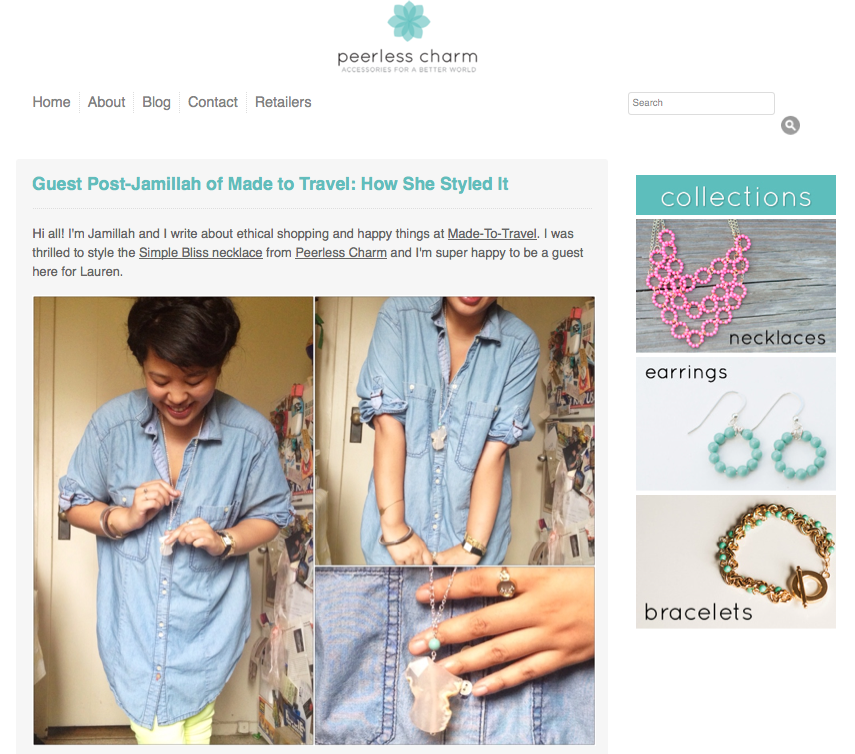 Can You Come Home: Let's Talk Neon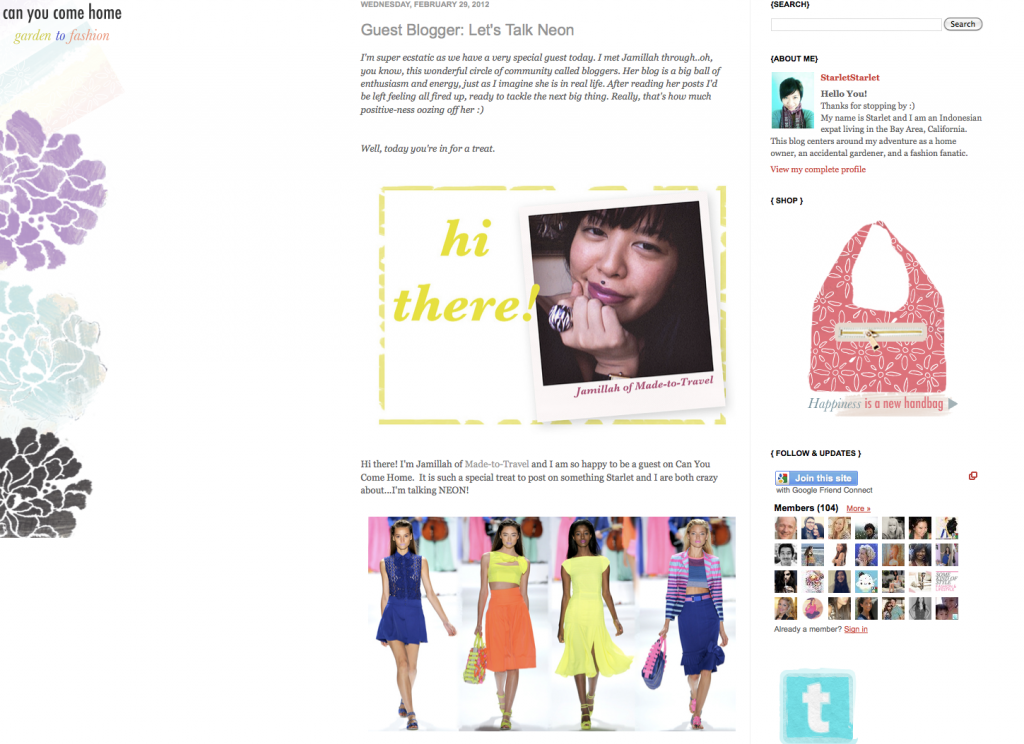 The Loud Mouth Lifestyle: Ethical Backpacks and Laptop Sleeves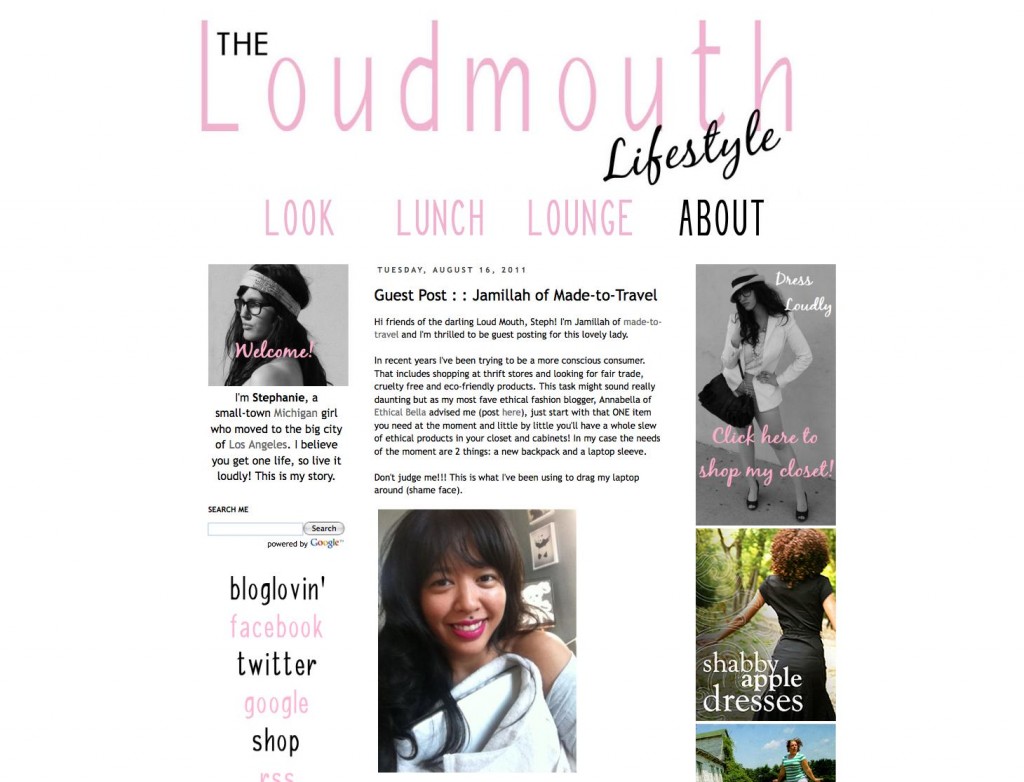 Those Graces: "Look for Joy Always…" Audrey Hepburn and the Philanthropy of Some Contemporary Starlets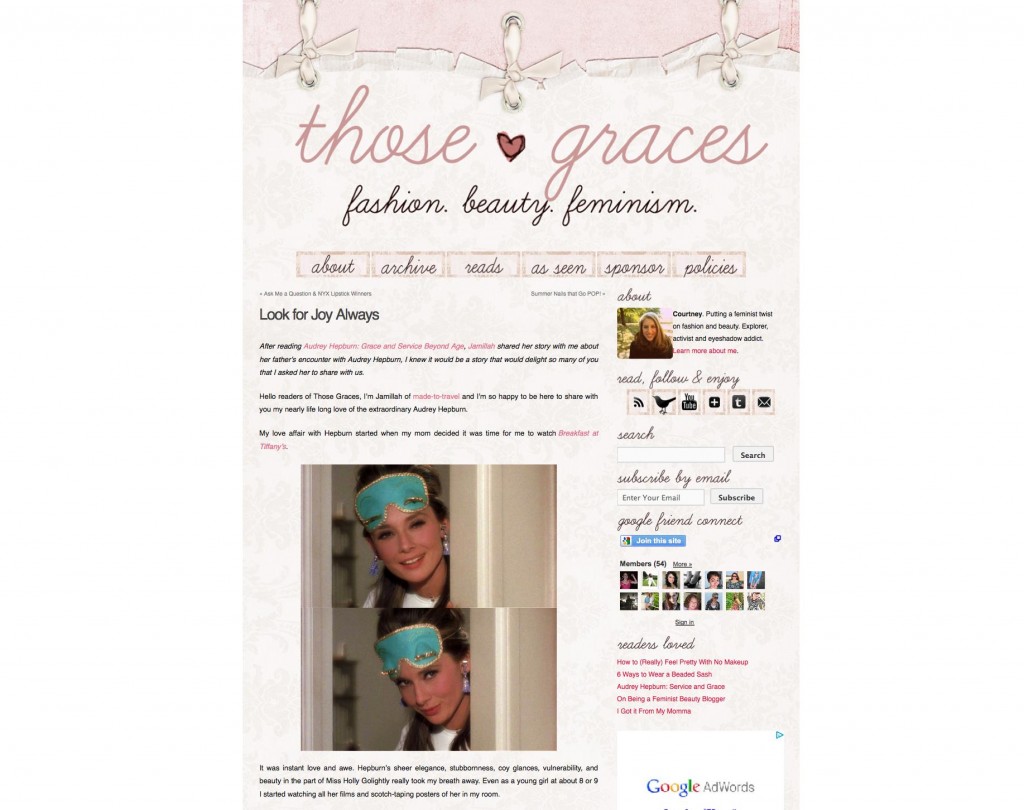 Ambuji: "Uninhibited Style", Interpreting a fave painting into my style.
Beautifully Invisible: "How NOT to be a Savage Blogger-Follow Back Alternatives for New Bloggers"