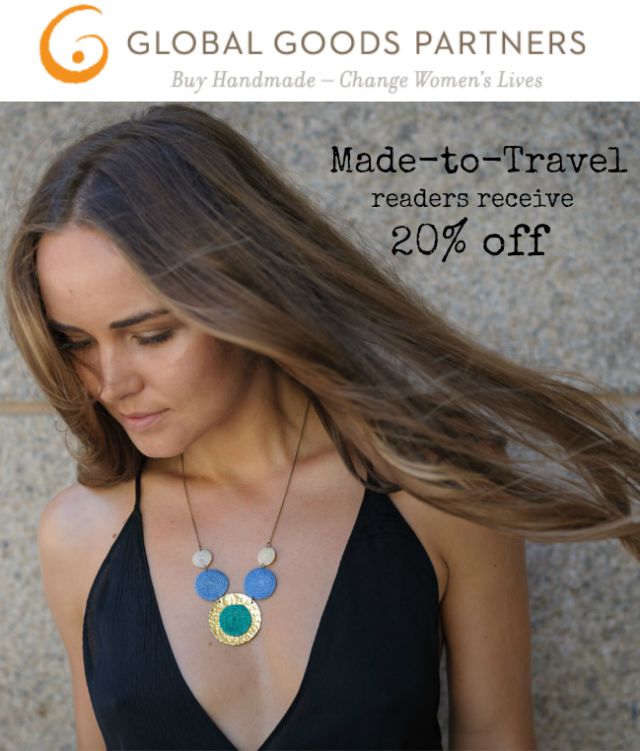 (Sisal and Brass Drop Necklace from Global Goods Partners $22)
September's Ethical Spotlight is a wonderful ethical boutique– Global Goods Partners (GGP). GGP is a nonprofit enterprise dedicated to alleviating poverty and promoting social justice. Founders Catherine Lieber Shimony and Joan Shifrin, while traveling around the globe as international developers were inspired to find effective income-generating opportunities for women and their communities thus in 2005 Global Goods Partners was born.
GGP is a carefully curated shop of fair trade accessories and home goods handmade by artisans in more than 20 countries. I think it is just amazing that GGP has such a huge huge reach and impact–they work with 40 fair trade partners, that collectively employ 3,000 women artisans, spanning over 4 continents–incredible!!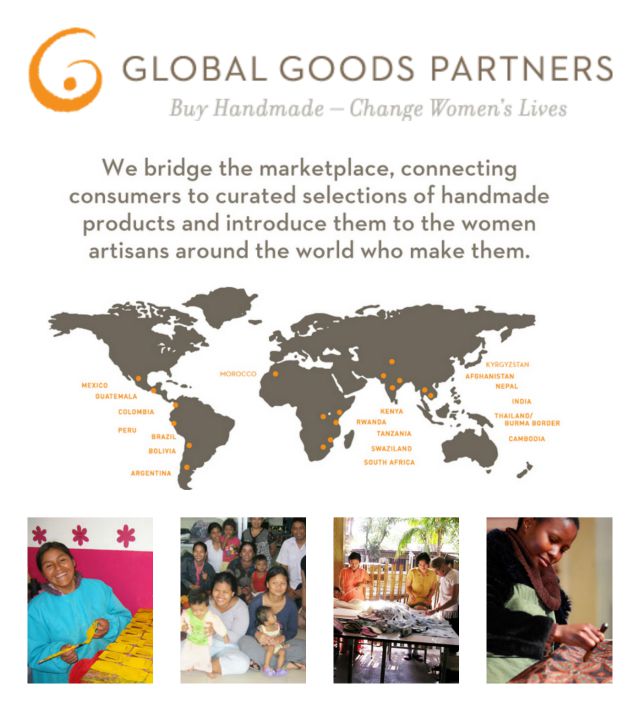 I've been a fan of GGP for quite a bit now, you can see Global Goods Partners featured in my posts: Ethical Gifts Under $25 and Ethical Pastels!
I think you can really see GGP's truly global reach in their boutique. Their fashion and home goods are super eclectic and for me shows off the variety of traditional craftsmanship in all the different cultures they represent.
Now for a treat for you from Global Goods Partners! As this month's Ethical Spotlight GGP is giving Made-to-Travel readers–HI THAT'S YOU!–20% off.
Use code: fairtradeflairmt at checkout to get 20% off your whole purchase :). Thank you Global Goods Partners! Now to help you take advantage of this fabulous discount here are some of my favorite home and fashion goods from Global Goods Partners.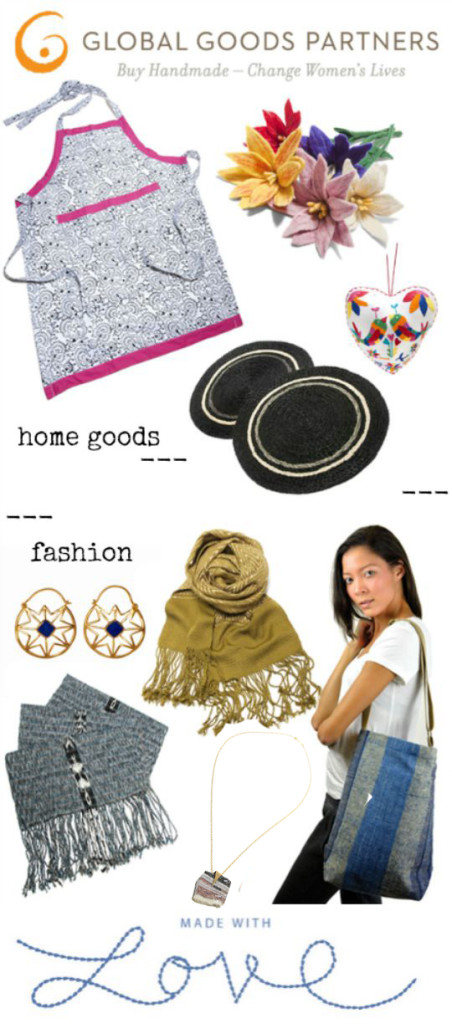 HOME: Indian Block Print Apron $20 // Felt Wildflower $8.00 // Black Circular Placemat Set $20 // La Artesana Hearts $24 // FASHION: Afghan lapis Cutout Earrings $50 // Colorful Scarf in Olive $20 // Organic Cotton Tote $50 // Guatemalan Woven Scarf $20 // Long Stacked Paper Pendant $30
So lovely right?! I'm a HUGE fan of the felt flowers above, I've bought a few from my local ethical store and given them as gifts to my aunts (they loved!) and I am AMAZED how the long stacked paper pendant looks like stone, totally cool! Follow GGP: Twitter / Pinterest / Blog.
Happy September friends with Global Goods Partners!!
(all photos via Global Goods Partners)