Friends, I have a super friend crush on Karen X Cheng, you may know her as Girl Learns to Dance in a Year.
I first discovered Cheng in her Fast Company article, Why It's Ok to Quit, a really great post on why it's okay to let go of discipline at times and just quit. I liked the article so much I wanted to see her video, which immediately made me want to check out her blog, which led me to wanting to read everything she ever writes.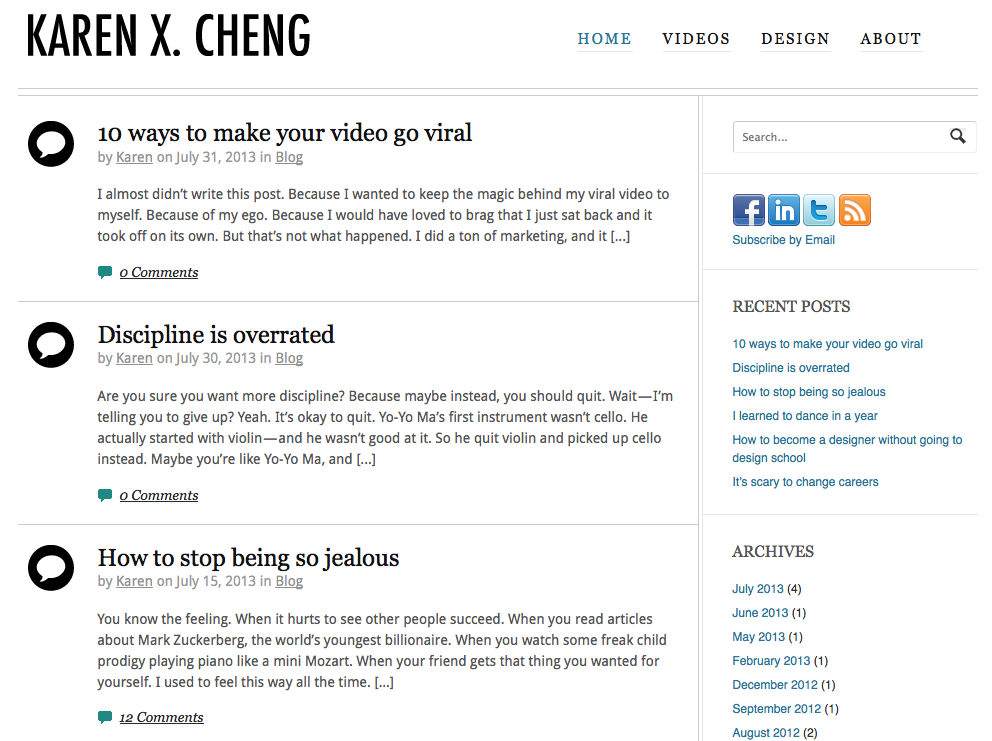 Don't you want to read all of it!?!?! And that's only 3 posts!
There is an endless amount of advice and how to's on the internet but to me Cheng's writing comes off like it's from a friend who genuinely wants you to really succeed. A very rare voice on the internet if you ask me :). Looking forward to reading more from her!
Follow her on twitter HERE, blog HERE.