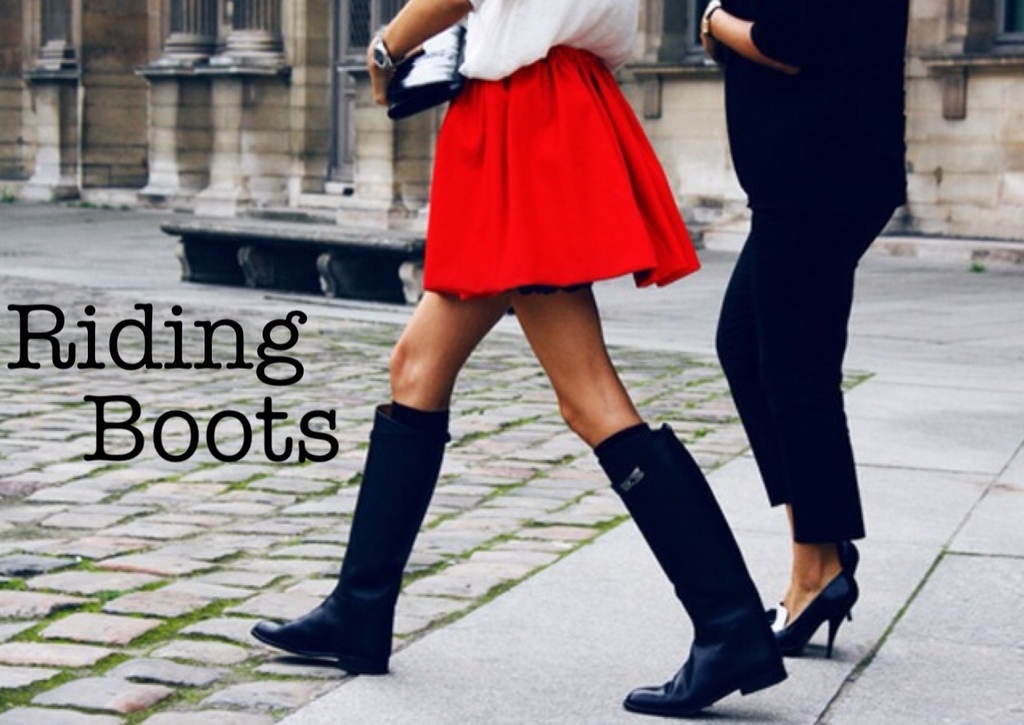 (image source, text added by me)
I am a firm believe in buying good boots. Even inexpensive boots are relatively expensive so investing in a great boot that will last you seasons makes complete sense to me. Also having a great pair of boots really makes dressing way easier because a good pair of boots can be worn in a variety of ways!
I typically wait till around this time of year to shop for my boot needs because towards the end of January and into February I find the boots start to go on sale but aren't completely out of stock yet.
The style of boot I'm highlighting today is the riding boot. I think riding boots are super classic and can be worn in a variety of outfits.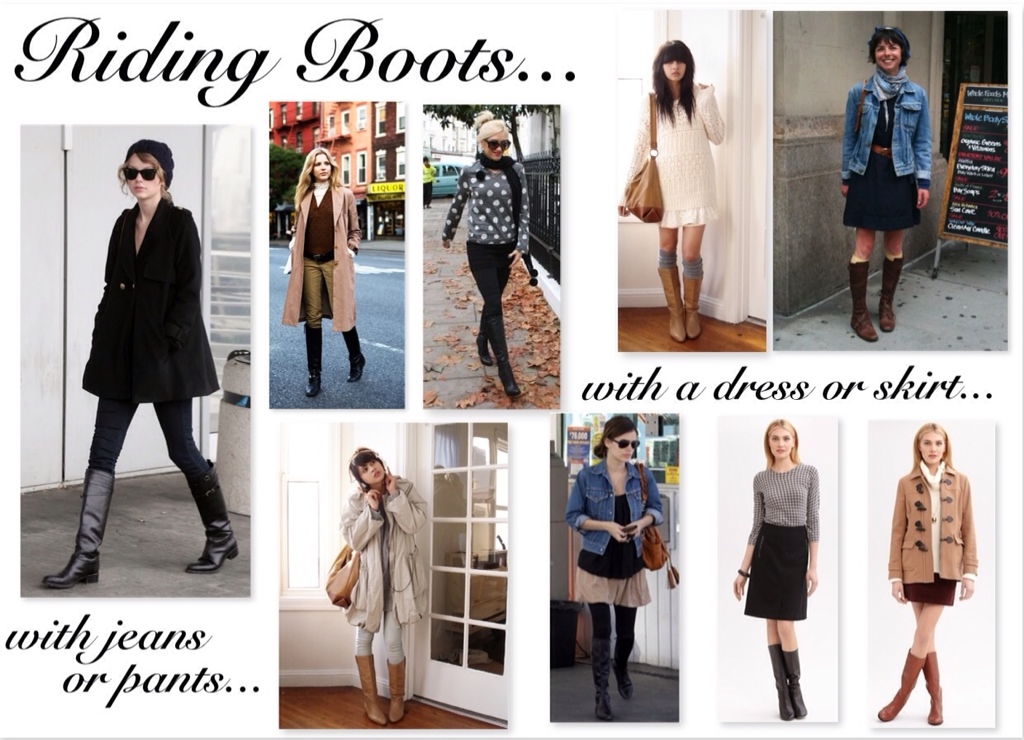 (pant outfits L-R: Taylor Swift; equestrian outfit; Gwen Stefani; cream parka outfit / skirt & dress outfits L-R: white sweater outfit; navy dress outfit; Rachel Bilson, gray sweat outfit; camel toggle coat outfit)
Riding boots look completely at home with very traditional outfits but I also think it's a downtown girl's boot. To me riding boots are classic but easy which is why I think it pairs so well with many, many different kinds of looks. And you're in luck!! There are plenty of great ethical riding boots available right now!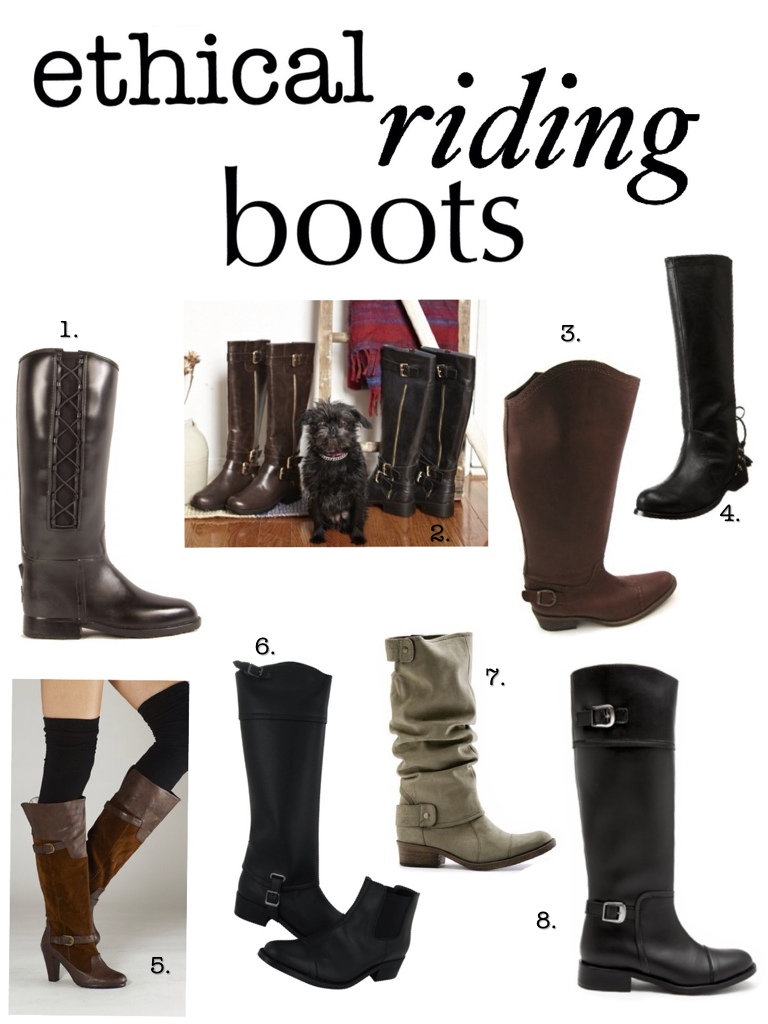 I love all the different colors and slightly varying shapes of these riding boots and they are all cruelty free and ethically made…how about that :)?!
P.S.-I stumbled across this image while researching this post and couldn't help sharing…
(image source)
Too cute, no?! Even babies like itty bitty riding boots. Have a wonderful weekend!