A lot has been going on in the past month. New York Fashion Week has come and gone and so have the fantastic trade shows for F/W 2013. I wanted to highlight two events in particular that I made a point to check out, Vaute Couture's first full ready to wear show at NYFW and Matt + Nat at PROJECT NYC.
Project NYC
(bottom image courtesy of  ZOÏ Agency)
I attended PROJECT NYC last summer and discovered Falling Whistles so I was happy to attend again this season this time to take a closer look at Matt & Nat's Unify Collection.
PROJECT NYC, the premier showcase for men's fashion and accessories was way bigger and better than ever with really interesting initiatives for this event including the MADE by PROJECT.
There were a lot of great brands at PROJECT NYC but I was really excited to see Matt & Nat, no stranger to made-to-travel (see HERE), because I love their products and I've been noticing they've been utilizing different materials that are really environmentally friendly: cork and recycled rubber in their Unify Line.
(product images source)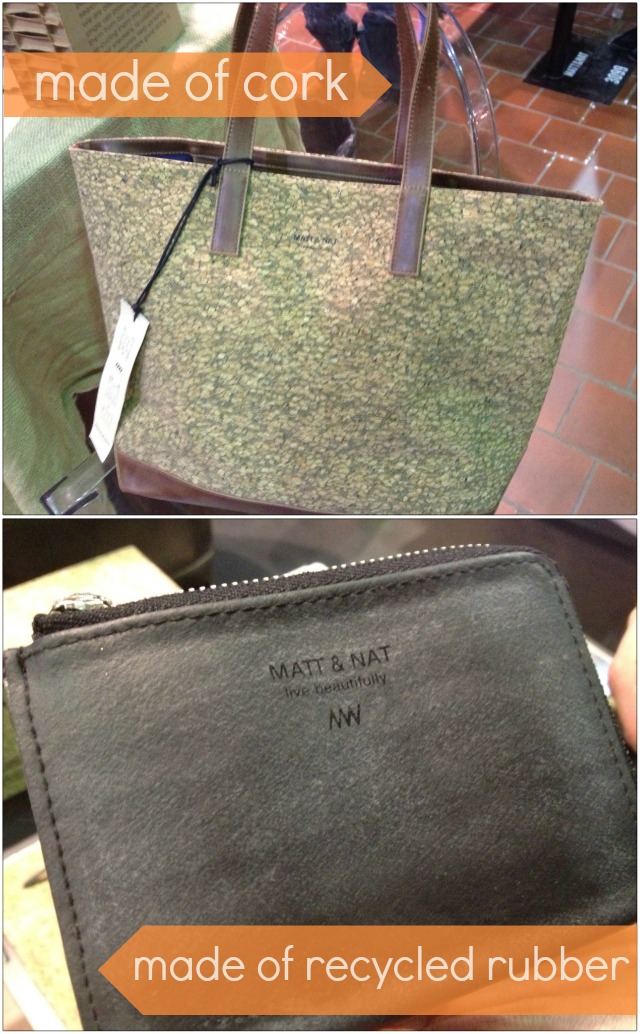 Matt + Nat's Unify Collection features really traditional shapes that I think still really ring true to a contemporary style that can work for a man or a woman.
I've definitely seen products made of cork and recycled rubber before and I have to say I've never taken a liking to them, which is why I really wanted to see Matt + Nat's cork and recycled rubber products up close and personal. Hand on heart they are gorgeous products.
Matt + Nat Cork
Prior Experience: Stiff and too corky. Most of the products I've seen made of this highly sustainable material have been very crafty and bulletin board looking. Great for home items but not something I'd wear.
Matt + Nat Cork : SOLD! I love it. Instead of these items looking straight cork the material really looks like a great print and it feels really durable kind of like a stiffer neoprene. It's really great.
Matt + Nat Recycled Rubber
Prior Experience: Very stiff and looks way too much like tires. While I love that tires are getting repurposed, I don't want something I'm wearing to necessarily look like it's a repurpose.
Matt + Nat Recycled Rubber: SOLD! This product is expensive looking and feeling. It feels a little stiffer than leather and I love how it looks very similar to a high end leather. I was really really impressed with it.
All the products in Matt + Nat's Unify Collection are available HERE.
Vaute Couture Presentation NYFW
I was ecstatic to attend Vaute Couture's first full ready to wear line presentation for New York Fashion Week. Vaute Couture is a completely vegan cruelty free brand made in New York. They are the first all vegan show to show on their own during New York Fashion Week and I have to say I LOVED this presentation.
Designer Leanne Mai-ly Hilgart made a wonderful collection. Hilgart says she was inspired by Sailor Moon and you absolutely see a Sailor Moon mixed with a really cool urban feel in her clothes. For me I saw a strong sense of military influence but designed thru rose colored glasses. Serious clothing that was also joyful… absolutely loved.
Favorite Bits from Vaute Couture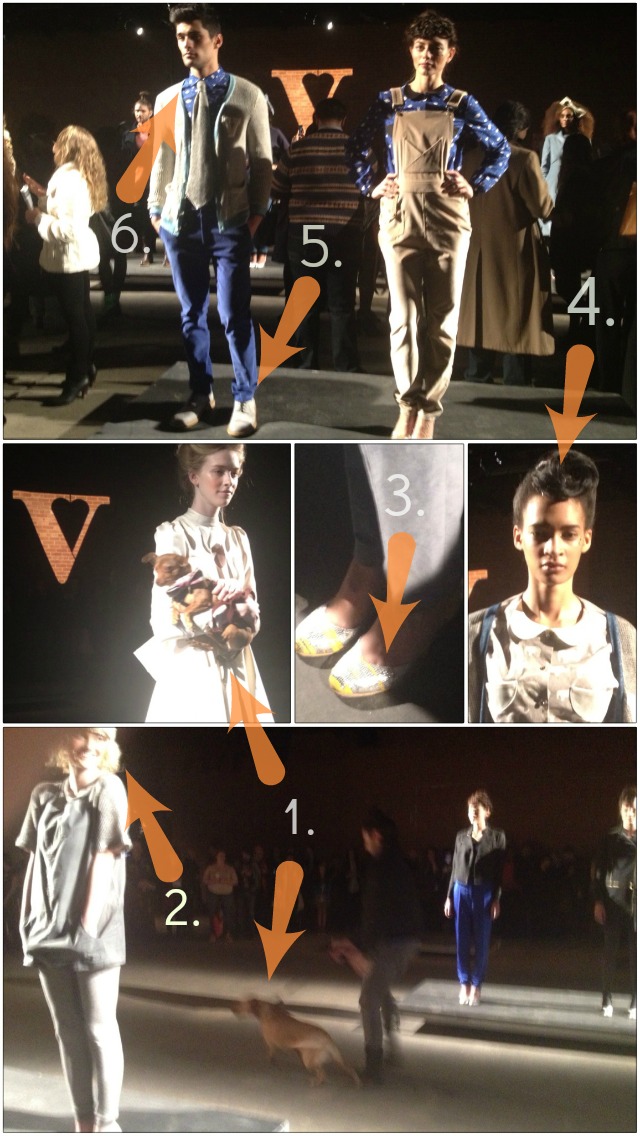 Rescue dogs available for adoption and featured in the show.
This beauty was my favorite model and she wore my personal favorite look, but the models were LOVELY. Happy to pose just for you and smile easy.
Cruelty free shoes on the ladies from Love is Mighty.
The styling! I love this particular hair style, but all the models were really uniquely styled and it felt cohesive and special at the same time.
Cruelty free shoes on the gentleman from the handsome Brave Gentleman.
My favorite male look, love how prim it is but still earthy and masculine.
(image source)
I am loving that Hilgart and Vaute Couture are getting a lot of great press and having people think about their choices in fashion. It is a hugely wonderful achievement and it makes me really really happy.
Check out the coverage on CNN.  Go Vaute Couture! Huge triumph for ethical fashion.