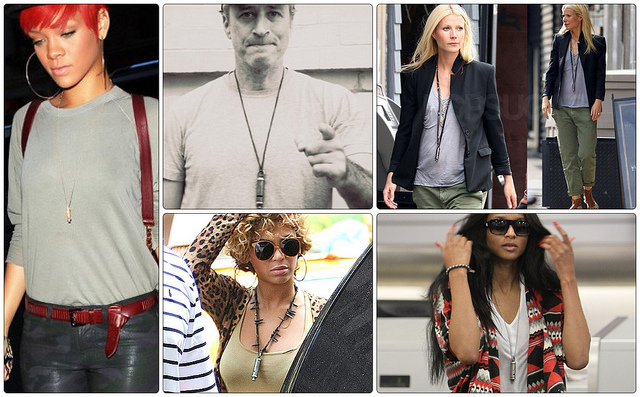 (image sources: Rhianna, Jon Stewart, Beyonce, Gwenyth Paltrow, Ciara)
Rhianna, Jon Stewart, Beyonce, Gwenyth Paltrow and Ciara…these celebrities were all spotted supporting the beautiful cause that is Falling Whistles.
I have to tell you friends, the first time I heard the story  behind Falling Whistles I completely cried. I like many are familiar and saddened by the practice of recruiting and abducting small children making child-soldiers, but the whistle blowers were a cruelty I did not know of until reading the journal entry of Falling Whistles founder Sean Carasso.
Some boys who are too young or too small to manage a gun are given only a whistle. Their job to make noise when the enemy is approaching and receive the first round of bullets, acting as a living barricade to enemy fire.
Carasso heard about these whistle blowers while volunteering in the Congo from young boys who had witnessed these falling whistles. Carasso's Falling Whistles are meant to give these boys a voice and bring the plight of the Congo into the conversation.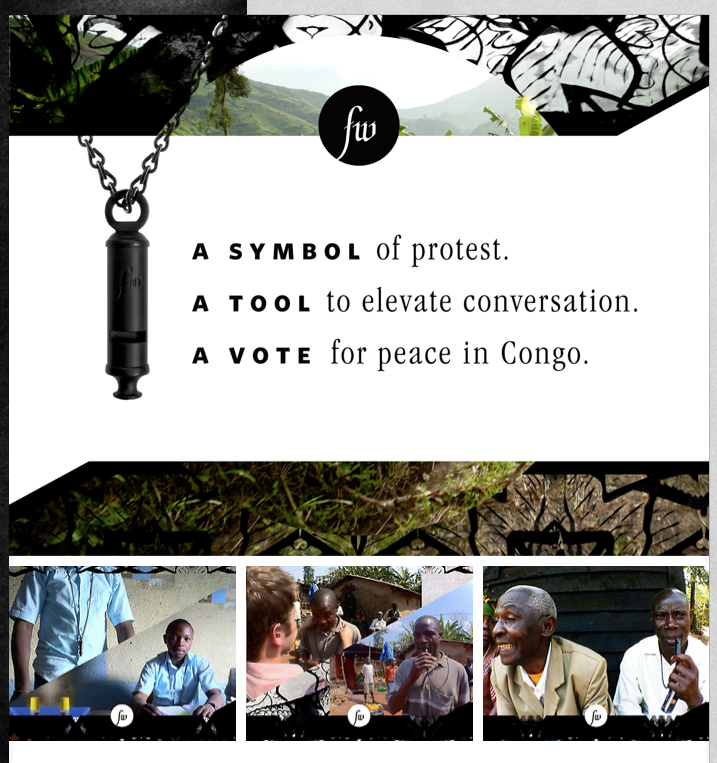 I was happy to meet a member of the Falling Whistles team at PROJECT NYC and she told me much more about the mission and the success and the wonderful causes that Falling Whistles supports with 100% of their proceeds. It struck me because the causes were so personal and very directly related and integrated into communities and bettering the communities…to describe it with one word I found it very inspired.
You can buy your Falling Whistle HERE and on some wearability notes: the whistles are nice and light  (I'm super picky about that), it is a functioning loud whistle and they are stunning and modern.
I have really been wearing my Falling Whistle nearly everyday and I can tell you first hand I've seen Carasso's vision come true. People ask me about my whistle all the time and I tell the sad tale of what these whistles symbolize and the noble purpose of my whistle.