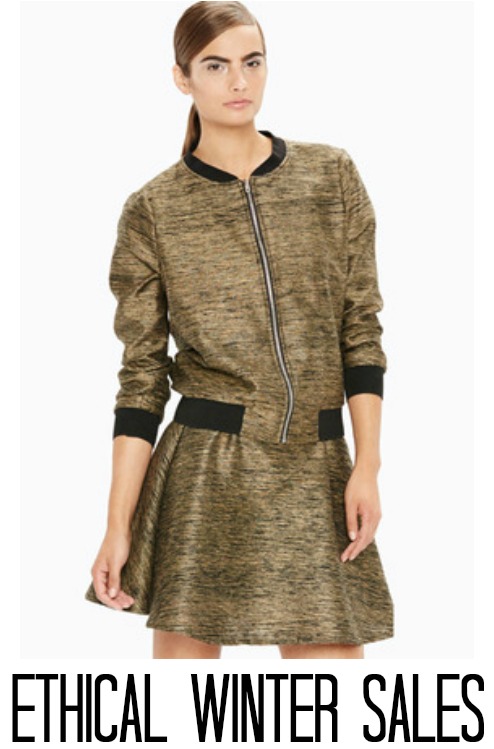 (jacket–$180 $90 // skirt–$95 $55)
It is FRIGID across the US…and I mean SUPER DUPER CRAZY COLD! But I take solace in knowing the end is near…hopefully! The end of winter approaching means a great time for ethical winter sales! Here are my favorite ethical steals and deals on winter.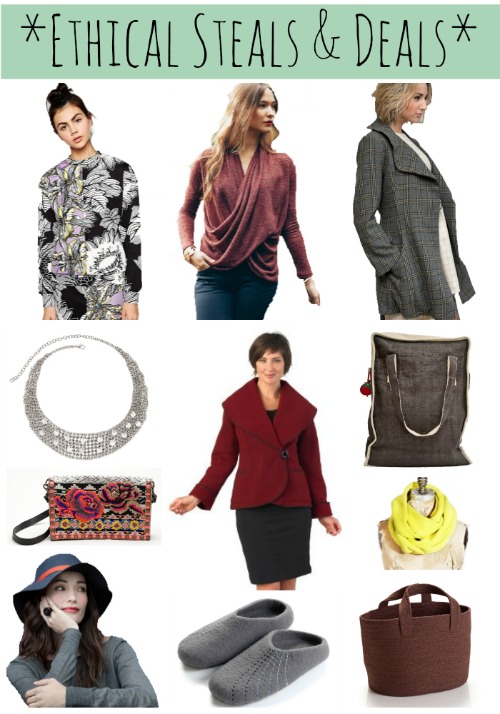 scuba sweat shirt– $73.37 $36.68 // twist front sweater– $78 $39 // plaid coat– $165 $110  // silver necklace– $29 $14.50  // red jacket– $149.90 $59.99// hemp tote– $40 $32// beaded clutch– $78 $62.50// yellow knit scarf– $48 $30 // audrey hat (I own this! See it here, here, and here)-  $78 $30// felt slippers– $45 $34.98-$45 // brown tote– $44 $36.90
So many great great things on sale!!! I'm personally looking at that necklace, I need a little sparkle to brighten up my winter and those felt slippers–my feet get so cold!! How are you guys coping this winter? Looking forward to the end as much as I am?!