So this winter I decided to expand my hat repertoire to include floppy hats and I am completely digging the practicality and the style so darn much! I like that a floppy hat lessens the frequency of my umbrella usage and also keeps the snow out of my eyes…yeah wide brim! I've been rocking this Faire Collection hat from Greenheart Shop all winter!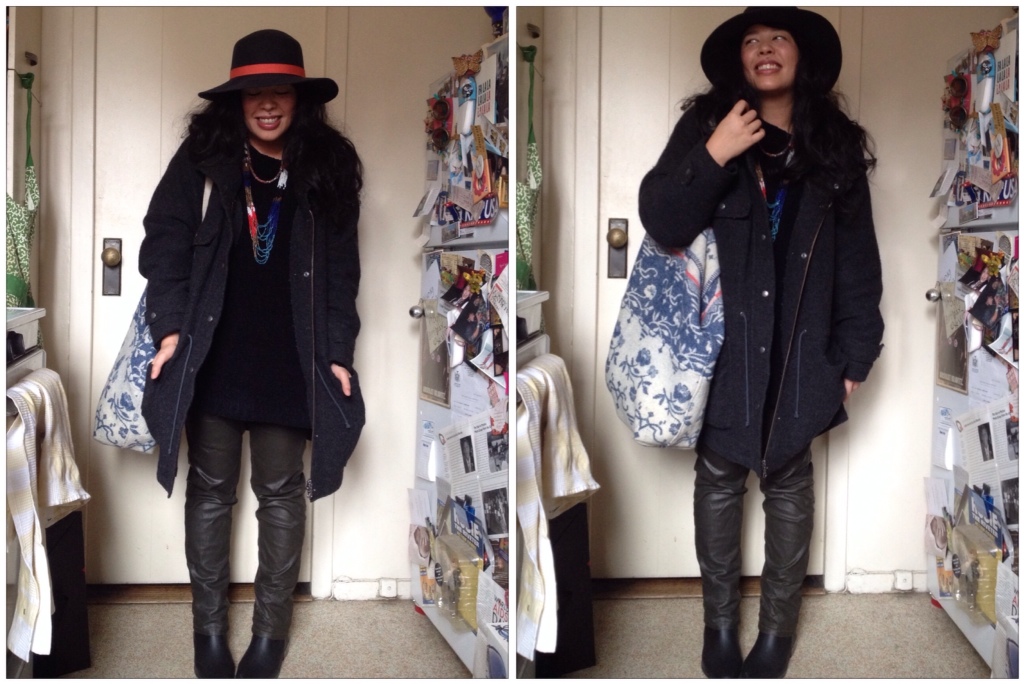 (hat-faire collection via greenheart shop // coat-hessnatur (sadly no longer shipping to u.s.) // bag-jet korine (online shop not open yet) // boots – melissa riding boots (see below!)
You're also looking at my souvenir from Iceland! I really like buying super practical things from faraway places and usually I find them in a local thrift shop, but this time around I got this amazing bag from local Icelandic designer Jet Korine in the center of Reykjavík.
Jet Korine's shop is beautifully minimal, I was drawn inside by a lovely colorful cape but then my eye spotted this bag made out of an old Icelandic wool blanket. Upcycled and locally made in Iceland (twice!), it was perfect for me!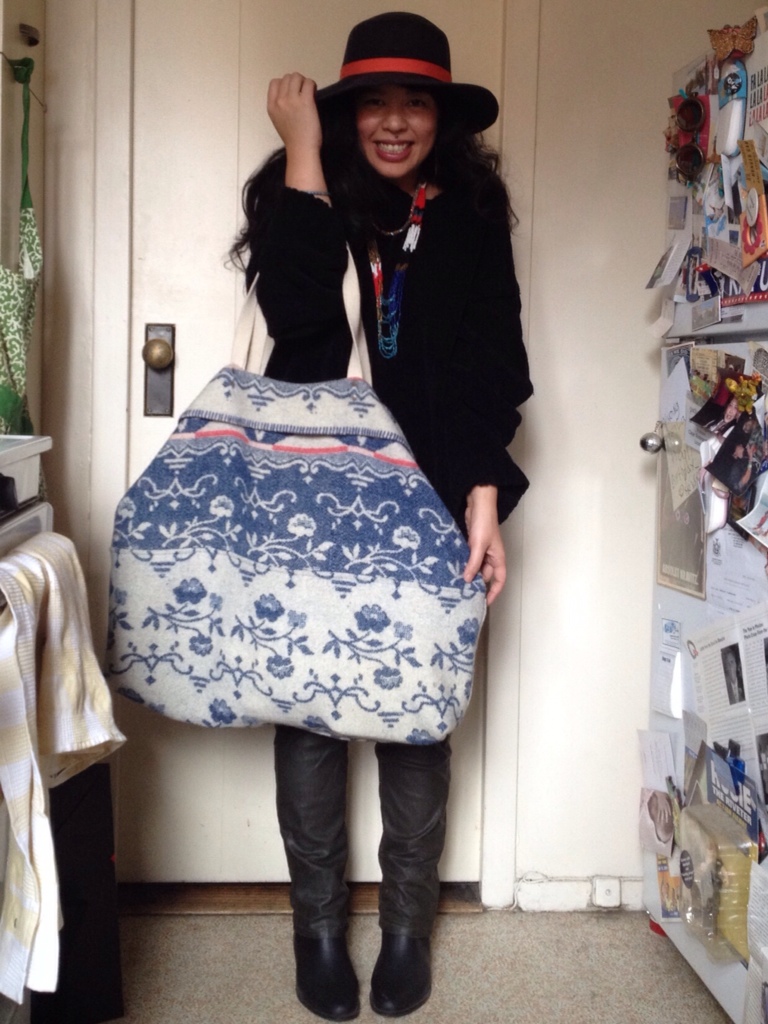 The designer happened to be in the shop and she ran behind the counter and brought back a whole bunch of blankets and explained, "I am a blanket hunter! If you like one of these blanket better, I'll make one for you another bag and ship it to NY." Icelandic people=sweetest people ever. But I loved the porcelain look of this bag and was totally already sold.
Do not underestimate the usefulness of a huge schlepper like this! I used it on the plane as my carry-on and have been using it to schlep my things to and from from the bf's.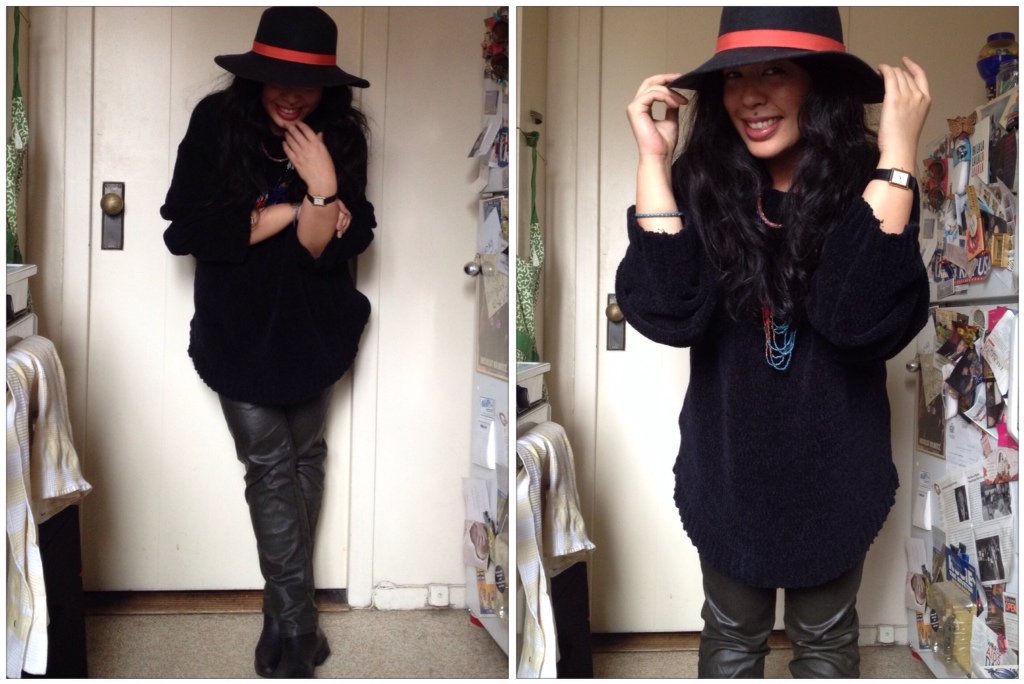 jewelry: gifted necklaces, watch & bracelet, beaded necklace-musana safari necklace HERE // sweater-thrifted via goodwill // waxed denim-current elliott via anthro in store on SUPER sale, but also available HERE
Besides my Iceland bag and my floppy hat game, the other new item of note are my Melissa  riding boots…I have never loved boots so much, friends. They have a removable shaft, so they go from a menswear ankle boot to a chic pair of riding boots in no time flat.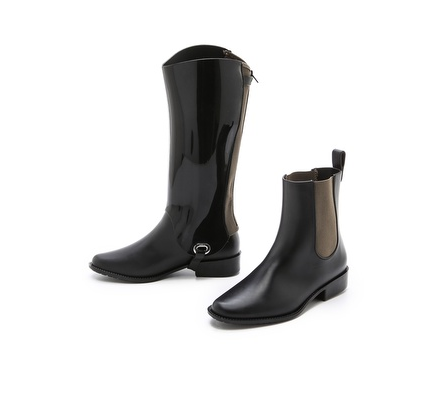 These are totally my go to boots right now. I bought them at the Melissa Shoes Gallery in Soho, and they are nearly all sold out everywhere but found them for you at SoleStruck HERE and Compassion Couture HERE.
So any new winter staples for you guys?!