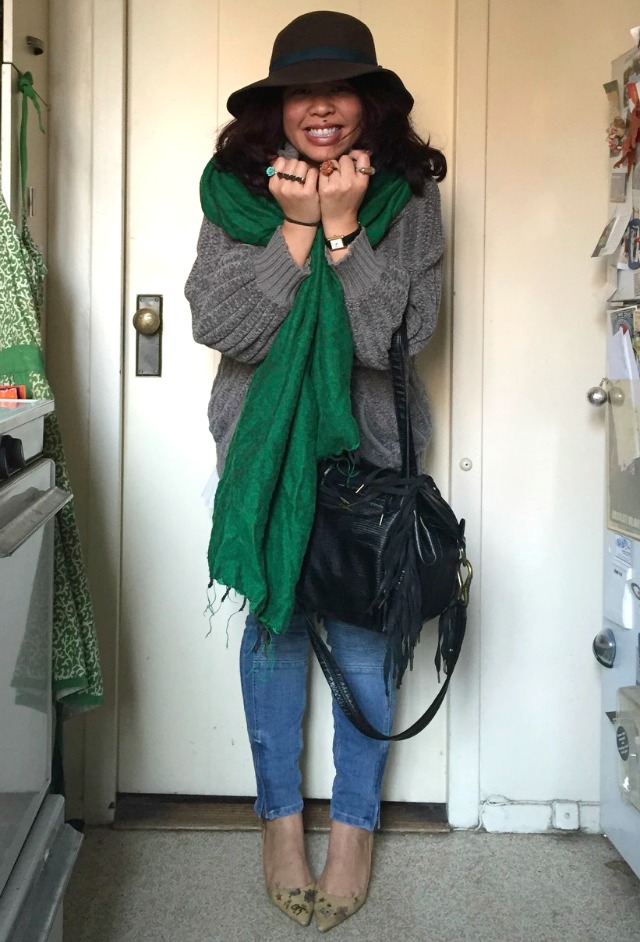 Up until the last day of 2014 it's actually been a pretty mild winter…which I'm completely thankful for because I hate wearing socks! I wore this outfit on a strangely balmy 55 degree day this winter.
I tend to wear my warm weather clothing all year round and just throw a really chunky sweater over it. This is one of my fave summer dresses that is sadly nearly worn too thin with a new winter fave. I dig that this chunky knit is really masculine but super soft so feels a bit feminine to me, plus it's suuuuper warm.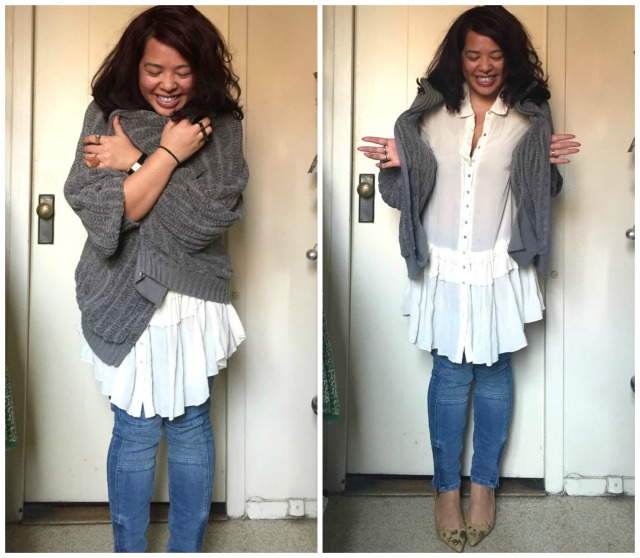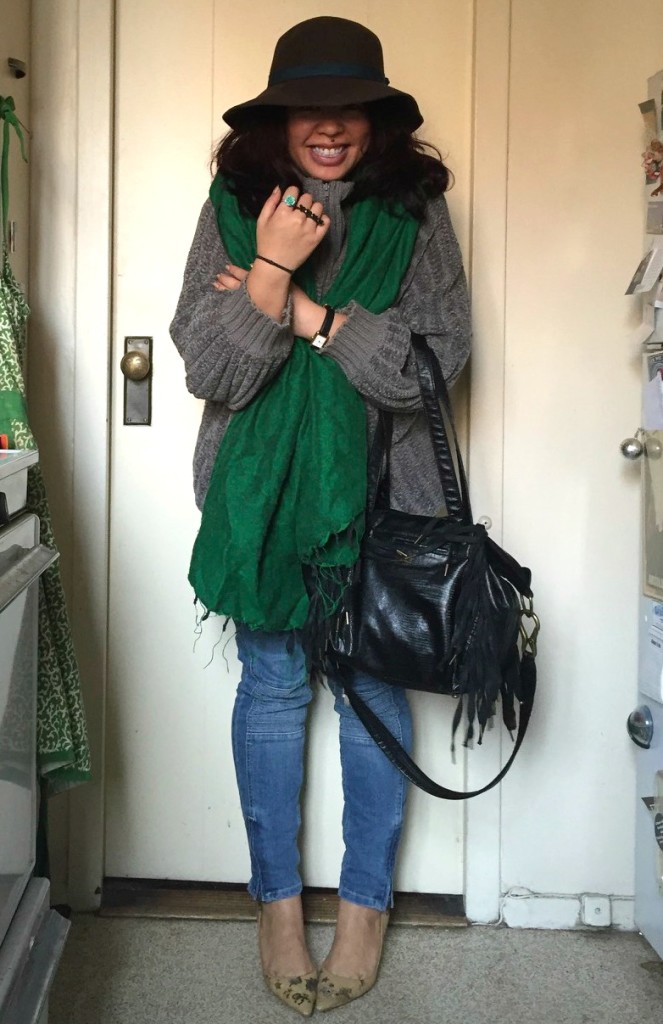 (hat-via greenheart shop-$51.97//dress-no longer shop here//fair trade scarf via Sustainable NYC//sweater thrifted via Cauz for Pawz//jeans-current elliott//bag-matt+nat//tattooed shoes-diy here//rings-indego africa and summerland//rest of jewelry gifted)
This is probably the last time I wear shoes sans socks till Spring now that the Winter chill has definitely arrived. How about you guys? Getting brisk, where you are?