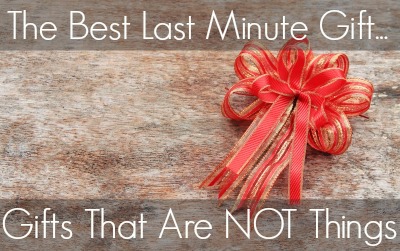 I have a mom who has literally EVERYTHING! My bro and I have come up with creative ways to give her great gifts that are NOT things and now that I put my head to it I was thinking there are a lot of people who would probably love receiving gifts that are not actual things. So no need to scramble for last minute gifts! The best gift you can give are not things :).
(photo FreeDigitalPhotos.net/foto76//text added by me)
For Your Best Friends and Siblings
One of the best gifts EVER—best friend photo shoot.
Beauty treats– a mani/pedi day or facials maybe a great day at the saunas or massages …who wouldn't want this?!
A fun activity! Any kind of class you can all take together: painting, sewing, knitting, dancing, trapeze…I would love to do all these things with my besties.
For The Parents
A day for themselves—weekends are often packed with unfun things: groceries and laundry and vacuuming and errands. Give your parents a day— go and do their laundry, grab groceries, whatever weekend woes they have take it off their hands and give them a day of pure selfishness.
I think time with the whole family is rarer and rarer…get together with your siblings and organize a full day for your whole family: breakfast, a visit to your local botanical gardens or museums along with ending the day with dinner either somewhere special or a fun cooked meal at home.
Take care of their old photos. NO DOUBT your parents have negatives or pictures that don't live digitally. Scan those old photo albums so your parents can keep them on their computer or share them on Facebook (or as my mom calls it 'The Facebook').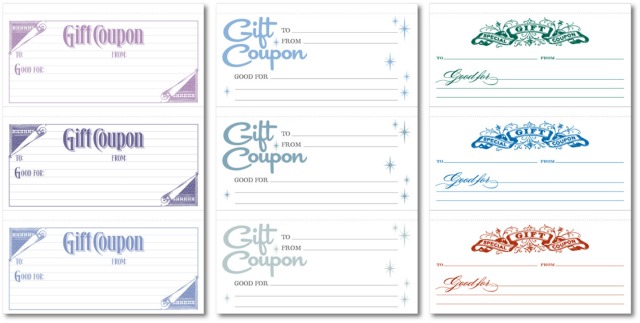 (free printable HERE)
For the Significant Other
A day of everything they like—whether that's going to an arcade, or dancing or biking, or eating pizza for every meal…give them a day that you will happily accompany them to anything they like.
Ya know…intimate things (winky). That's all I'll say about that.
A weekend getaway—and I think that can mean something even super local. Nothing is better than getting room service and not making your bed or swimming in an indoor pool in the winter.
Tickets! Go to watch their favorite team or a band they love.
For Kids
A day at a kiddie place—whether that's an indoor water park, or a bouncy house, or laser tag. As paaaaainful as this might be for you, the kids will be thrilled.
Kiddie shows!— magic shows, bubble shows, petting zoo…whatever is local to you.
Kid Coupons—the designer who made these is a genius!!!! "Get Out of Time Out" card or a coupon for a "20 Minute Delay of Bedtime"—amazing! A kid would be totally winning!
(free printable HERE)
Hope these ideas show you that some of the greatest gifts are really not things at all! Also for free gifts that are not things check out my post from a couple of years ago…How to Give Time for Christmas.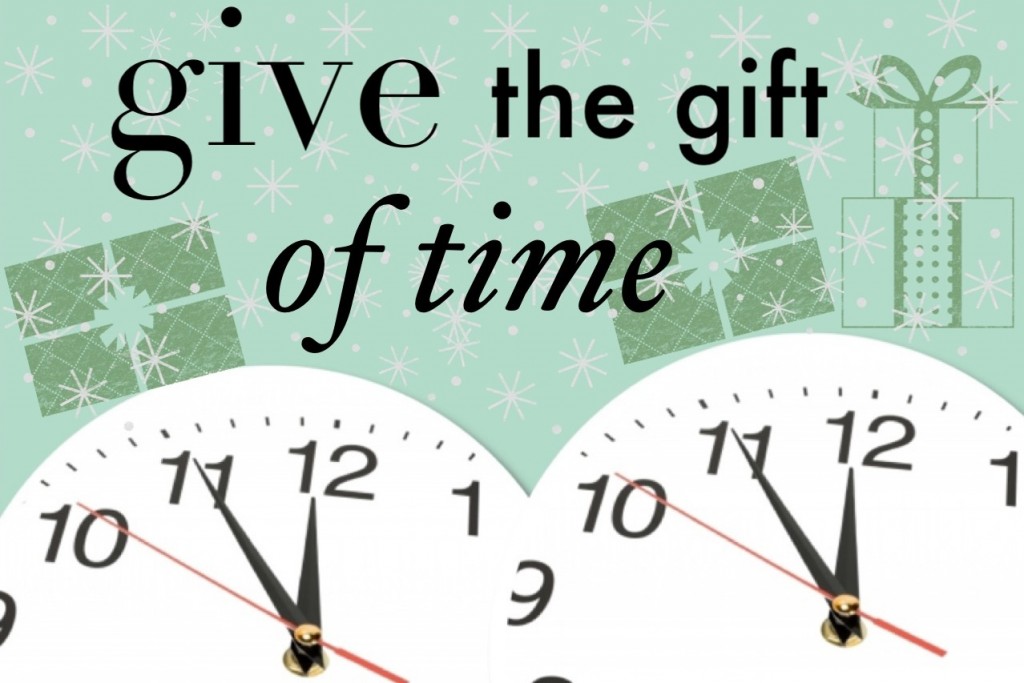 Have a wonderful wonderful, holiday season!