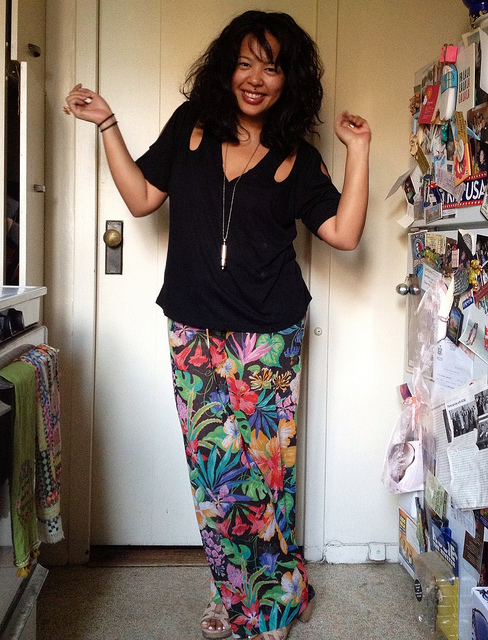 I wish I  took a million pictures of these faaaaaabulous pants I bought at Goodwill! Alas I was late for work and rushing to get out of the apartment and so my friends, I only have two images to show you. But I do have a fun consilation….
So I wore these fun pants to dinner with some friends and my clever friend Vicky pointed out that they are so totally Blanche from Golden Girls which I wholeheartedly agree with and LOVE! So I went a searching and found maybe the exact same print worn by the all great Blanche.
Bahahahhahaha!!! I mean seriously they could be my pants!!!! This Golden Girls moment totally makes me love these pants even more. Vickster, thank you for being a frieeeend :lol:.
(shirt-urban outfitters; necklace-falling whistles; shoes-thrifted via buffalo exchange; pants-thrifted via goodwill)
So friends, are you loving my Blanche moment as much as me?!?! I think they are officially my Blanche Pants :D.