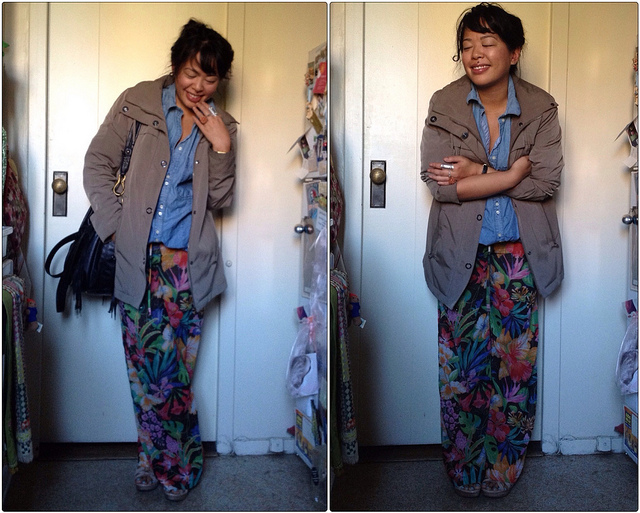 (bag-matt + nat; jacket-olllllld; denim shirt & sandals-thrifted via buffalo exchange; pants-thrifted via goodwill; rings-gifted & nissa ring)
I took these outfit pictures a little bit ago while the weather still had that sunshiny warmness mixed with the crispness of fall, yeah that's over. Fall has morphed into the chillier side and I have to stow my flower pants (aka blanche pants) away.
While I LOVE these pants they're nearly translucent and so the material is just very very thin. Really I squeezed every bit of use I could out of them, but I have to now admit it's just to darn cold for my flower pants.
Ah well! So long flower pants!! See you in Spring!
Friends, have you transitioned your wardrobe? Any particular items you're holding on to?