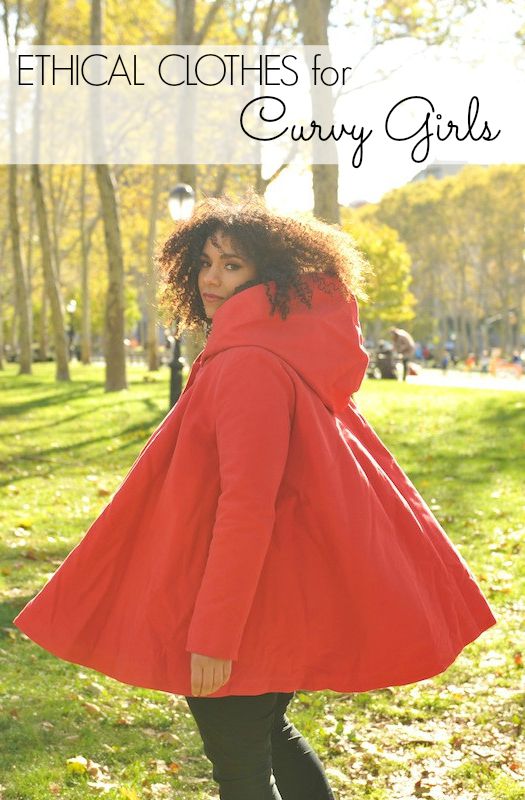 (Vaute Couture Swing Coat $250)
In the few years I've been writing Made-to-Travel I've received numerous reader requests for plus size ethical clothing and honestly even just 3 years ago this realm of ethical clothing was super non-existent.
While the options for curvy girls are still limited–ahem, not just in ethical clothing, but clothing in general–I'm happy to share  five ethical brands doing plus sized ladies right!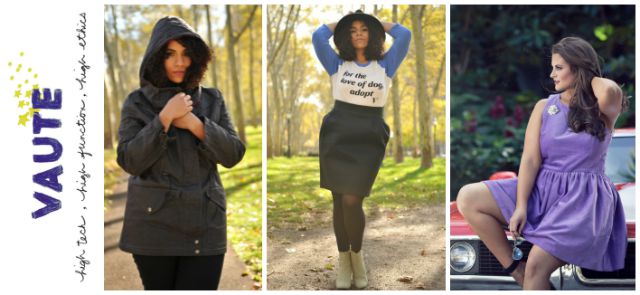 Vaute Couture is a darling of the cruelty free fashion world and for good reason–Vaute's modern and sweet clothing is made in Brooklyn with really innovative and fresh cruelty free fabrics. Despite Vaute being a little more higher end, I've featured them before here and here, because I think their coats are amazing and I think worth the money!
While you kind of have to scavenger the site a bit for the items available in XL-XXL, I really love that they feature some of their wears on curvy girls. The XL sizing is 16-18, but they also mark sizes as XXL, not included in their size chart yet, but totally write them, they're so nice over there!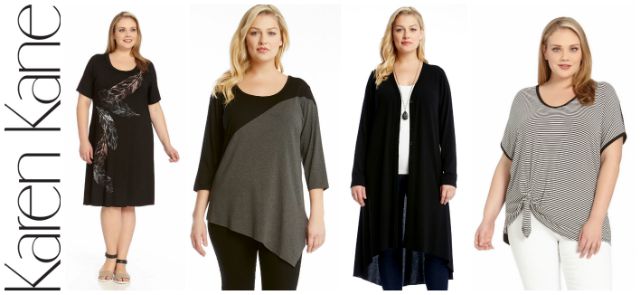 Karen Kane is a great site for clothes made in the USA and they have a deep selection of on trend pieces in their Plus Size section. You'll just want to watch out because some of their items, while all assembled/made in the USA, Karen Kane does still use imported fabric, but it's completely transparent and will be noted in the item description.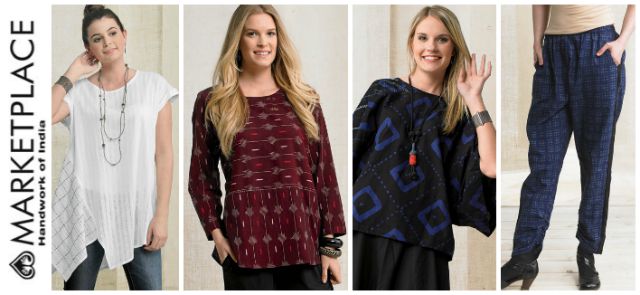 Marketplace Handwork of India is no stranger to Made-to-Travel (see other posts on them here, here and here), they're pretty much an institution as far as fair trade clothing is concerned and boasts a generous amount of plus sized clothing.
All the above items are available in Marketplace Handwork of India's Misses Plus Size section along with lots of other really great fashion! Totally hard to pick favorites in this one!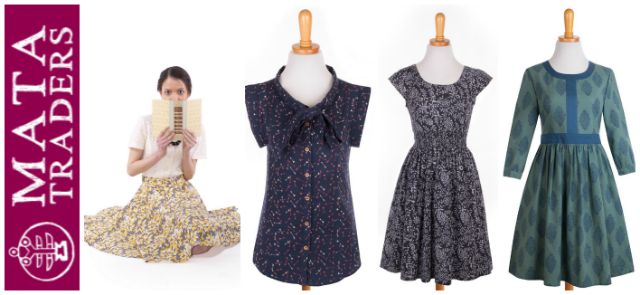 Mata Traders is another mainstay in fair trade fashion, they're looks are really sweet, feminine, and classic. They have a small but adorable Curvy Section that has really pretty items in sizes that go up to 3x.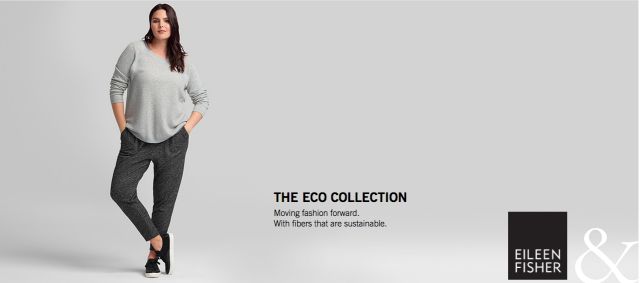 Eileen Fisher's Eco and Made in the USA collections are both available in their plus size section. It's a little on the higher end, but if you're looking for ethical classic, modern, timeless investment pieces you can't really beat Eileen Fisher's quality.
Yay for curvy girl fashion that's ethical! How are you liking this ethical plus size clothing?