Hi friends, when I first started Made-To-Travel about three years ago (yikes, woah!) my outfits often had items from the old me, the me who didn't really pay attention to labels or where my clothing came from.
But looking thru my outfit posts from the past year or so it's harder and harder to find that old me…And I am thrilled.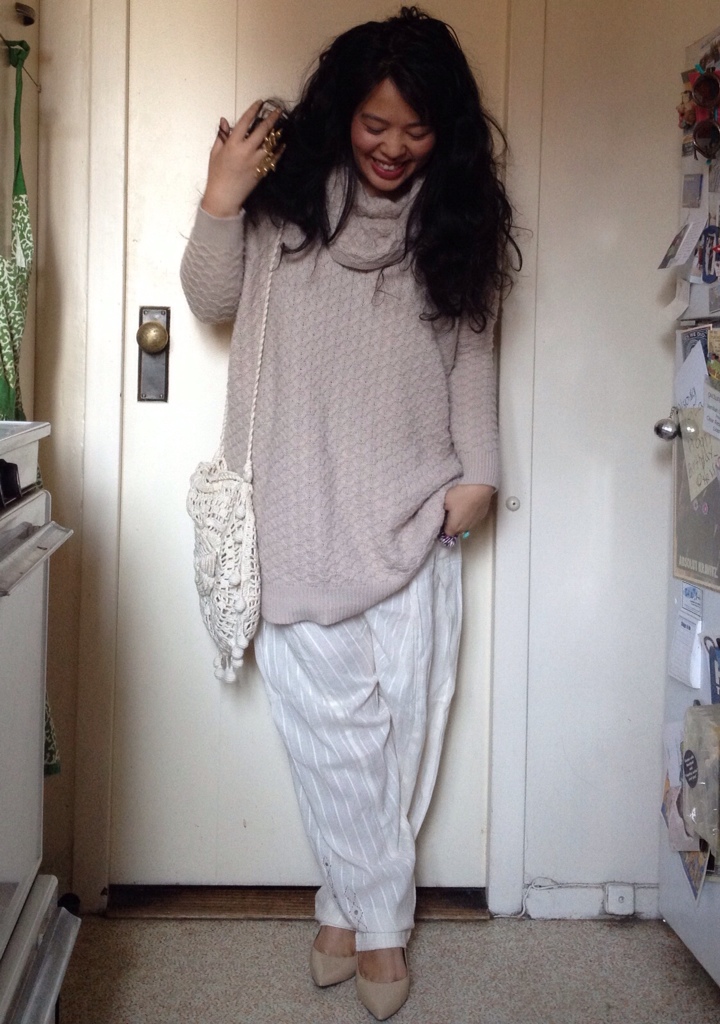 I've been a little obsessed with gawking at totally neutral outfits for a couple of months but while I have flower pants I actually didn't have the cream colored pants I envisioned. So like I've gotten into the habit of doing, I wrote these dream pants on my wanted list and waited to find it ethically.
So when Marketplace Handwork of India contacted me to try something from their latest collection I was delighted to see these pants among their offerings for the upcoming fall line.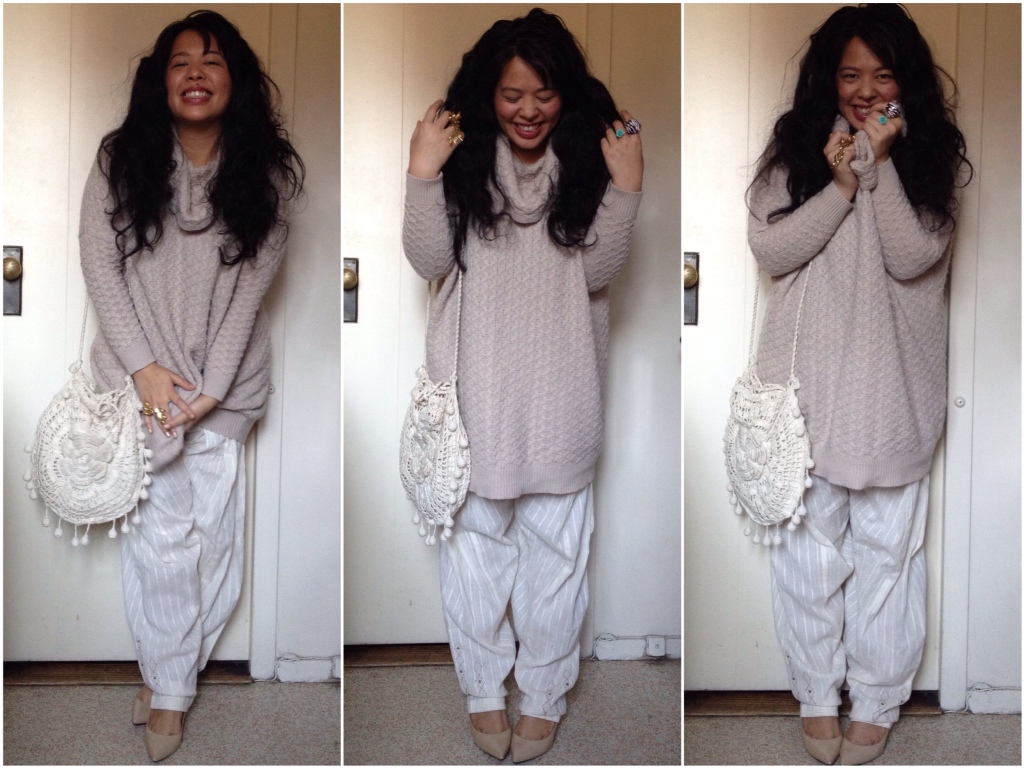 (sweater-thrifted via goodwill // bag-hearts available here // pants-c/o marketplace handwork of india available here // shoes thrifted goodwill // rings-gifted and nissa)
Remember when I told you that it only takes 1 item at a time and slowly but surely your wardrobe will turn over, well after about 6 years of shopping more consciously I can see that my ethical wardrobe has now taken over and it makes me so happy.
I saw the video below on Ecotuerre and it made me think of my journey of becoming a more conscious shopper and all the reasons I choose to shop consciously.
The truth is every single product you buy has a story and every dollar you spend on a product helps continue that story.
I'm so happy that so many of the things I own now have uplifting and positive stories…stories that change people's lives for the better, like these pants from Marketplace Handwork of India.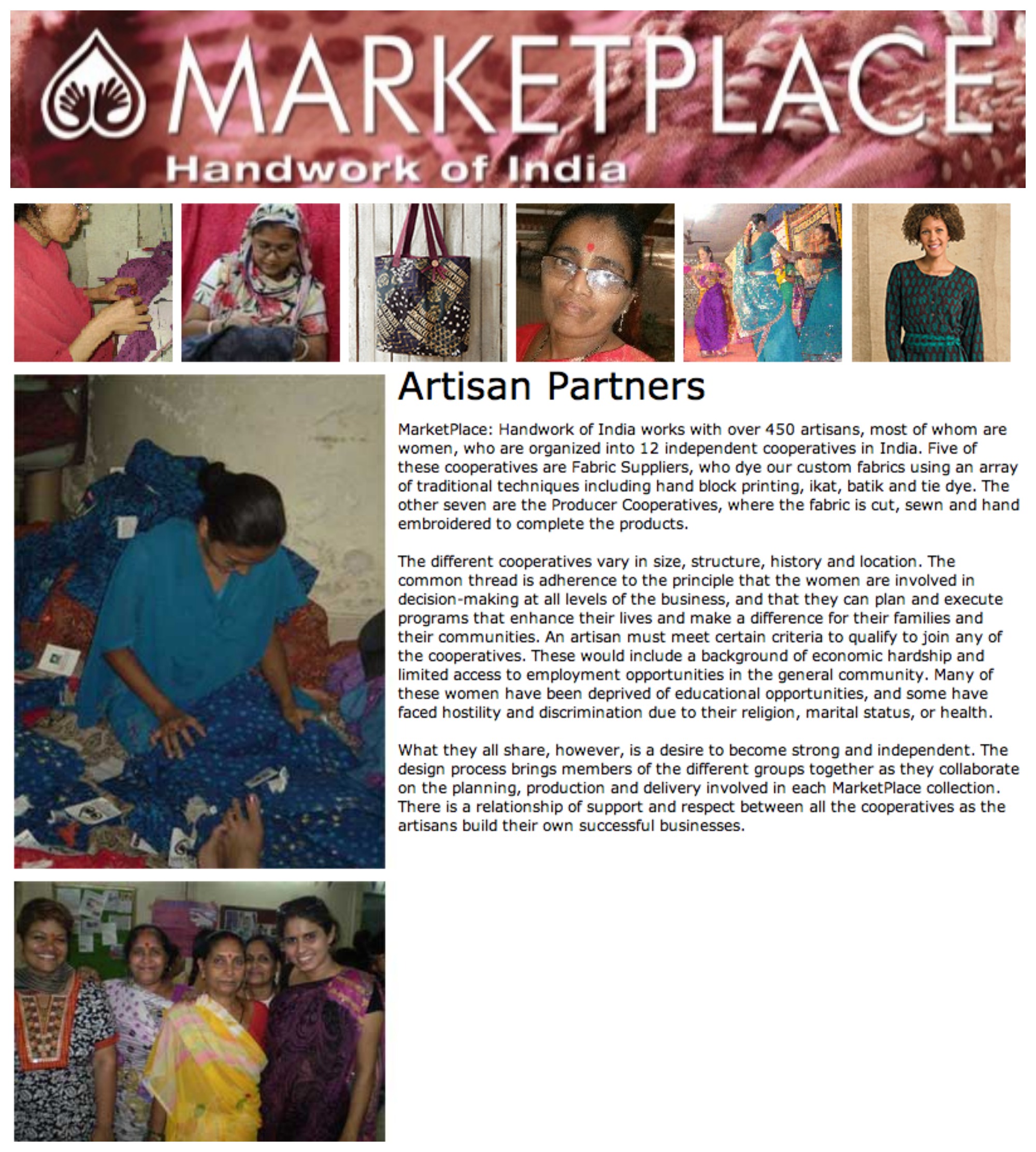 I'm getting a little pensive in this outfit post because today marks the one year anniversary of the devastating tragedy of the Rana Plaza building collapse, where over 1,000 garment workers died.
I know that getting started to shop consciously seems really daunting, but ask yourself what story do you want to tell with your clothing? Do you want to continue telling the story of Rana Plaza?
And of course if you need help on your journey email me: made-to-travel(at)outllook.com! Tweet me!  I want to help you find what you're looking for! And here's some reading that may be helpful: Ethical Shopping 101 // Bangladesh: How? Why? What Now? 
This post contains gifted items, but all views are my own. please see review policy here.