So this reader request comes from Christine and she's looking for some ethical options for a staple in everyone's wardrobe…jeans!
Side note! I really believe in putting a little money into jeans, so like bathing suits this post maybe a little pricier than my normal roundups. But I just think good jeans will go a long way since it's an item that truly is seasonless and timeless.
Okay so now for some of my favorite brands in ethical jeans!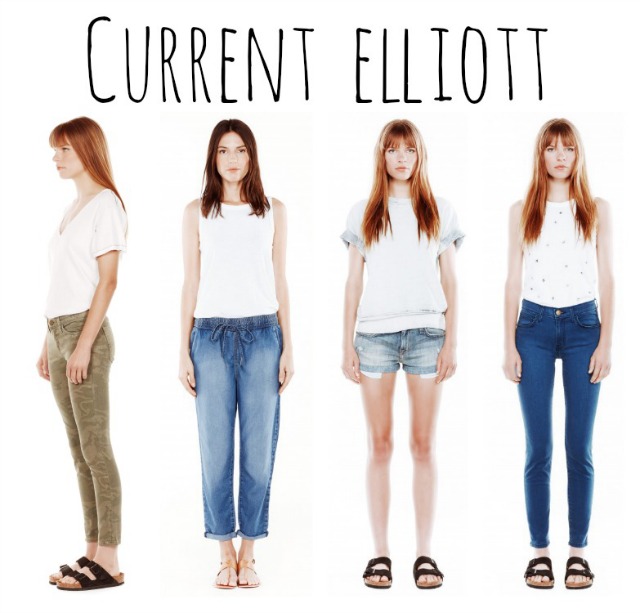 You've seen Current/Elliott on me many times…most recently here, but also here, and here. Current/Elliott jeans are made in the USA and I have to say I hunt for them! They are so soft and comfortable, even their skinny jeans are made so so soft I swear they feel like pajamas!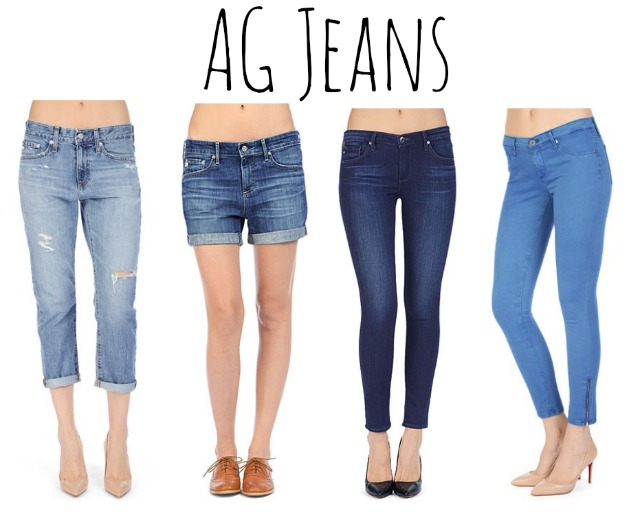 AG Jeans (having semi-annual sale right NOW!) is another brand I hunt for! Also made in the USA you can see a fun video of how AG Jeans are made here! I actually don't own a pair yet, but have tried them on and can vouch for their super super soft texture as well.
TIP!
So Current Elliott and AG Jeans are in a moderately high price range: $128-$280, honestly I think worth every penny BUT, I have a MEGA TIP! Both are carried and are marked down heavily at  Anthropologie, The Outnet, Neiman Marcus Last Call,  Shopbop, and Nordstrom Off the Rack (in store). Since my boyfriend jeans have probably seen their last days, I've been perusing these places to find a new pair.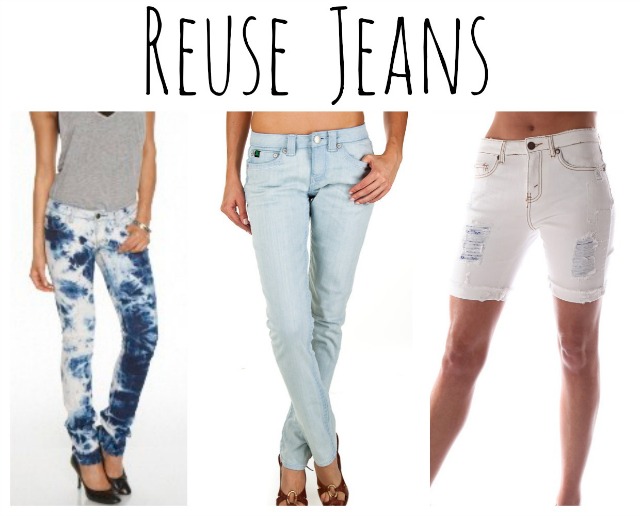 Reuse Jeans are also no stranger to Made-To-Travel, you've seen them on me here! Reuse Jeans are also made in the USA and are made with 80% recycled fabric! Pretty amazing :). Reuse has a nice soft texture, although a little sturdier than Current/Elliott or AG Jeans, thy're still super comfortable, my skinny jeans from Reuse feel like a legging!
And now here's a little bonus :)…some ethical jeans I think are perfect for summer!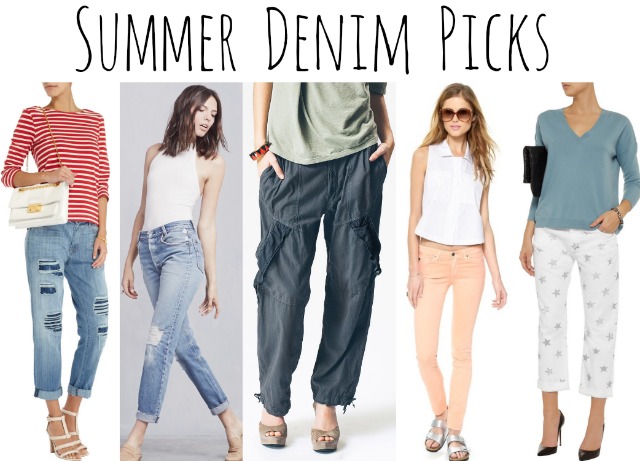 L-R: Current/Elliott- Fling-$125 // Reformation Boyfriend-$128 // Prairie Underground-$158 // AG Skinny Sashimi – $117.60 // Current/Elliott Boyfriend White Stars-$99.84
Thank you so much Christine for the great question! If you need more help feel free to email me or leave a comment below.
So friends, are you coveting any denim looks for summer? And don't forget if you're looking for something and you want to buy it ethically I will happily lend a helping hand :).