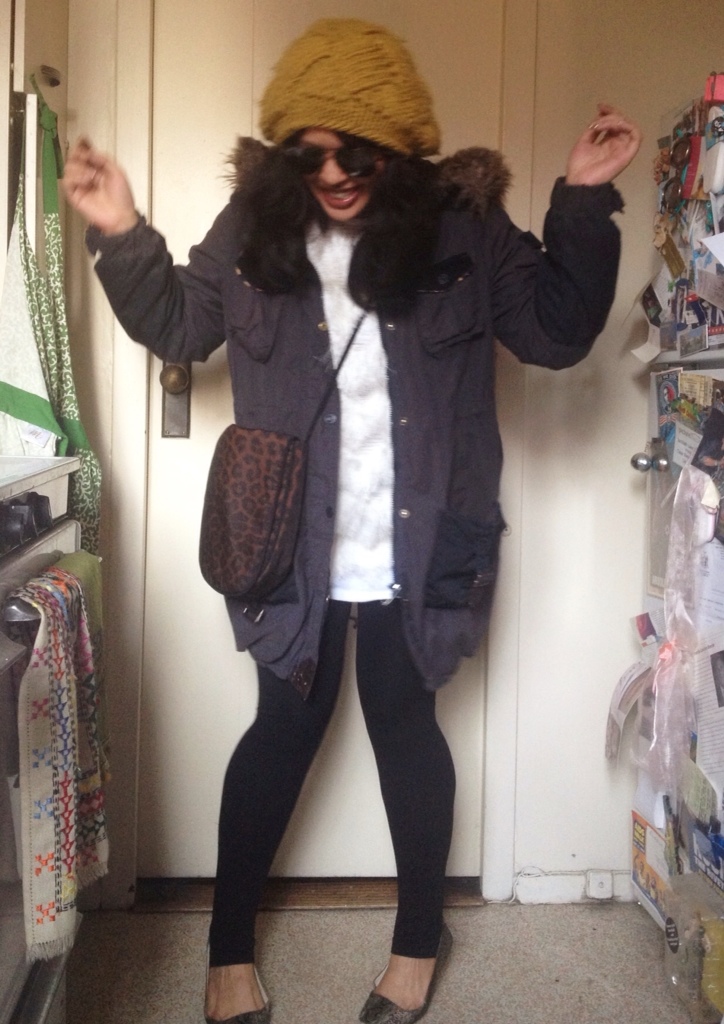 I'm a little fuzzy here but that's only because I'm doing the I'm not in boots dance :D!!! Whoooo hooooo!!! This past weekend it was sunny and gorgeous, which makes me really happy. If I had my choice I would be walking around barefoot, but I will not because that is incredibly dangerous in NYC so wearing shoes and sandals will have to do.
(hat-old/no longer shop here; sunglasses-ray bans; jacket-bought in UK travels; sweater-thrifted via Buffalo Exchange; bag-Closet Dash; rings: summerland and alexis russell)
This bag from Closet Dash has been my weekend favorite for sure! I have much more to tell you about Closet Dash in an upcoming post-but go visit them right now, they have amazing things!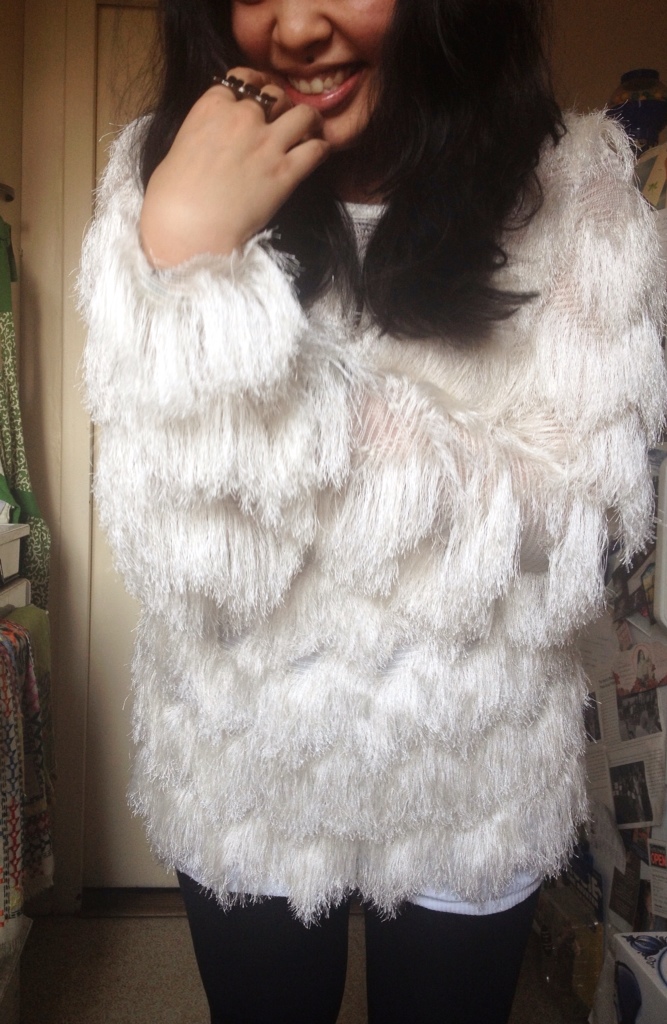 I ADORE this sweater. I thrifted it last winter when I was still working in mostly advertising, fast forward a few months later and I'm at a new job where this sweater is just too much. I mean I like to push the ensemble envelope a bit at work, but sadly wearing this would be throwing the envelope on the floor and crushing it. So the weekends are really the only appropriate time for me to bust out this fabulous fuzzy monster.
And lookie at my new ring!!! I've had a crush on this ring for like 6 months, it was honestly going to be the next treat to myself! But I'm quite the lucky lady because the BF gifted it to me this past Valentine's Day. Here's a closer look…
(image source)
Yeah buddy, that is a ring of hearts!!!! They're actually called Lovenuckles, made in the USA using recycled metals and it's my new favorite.