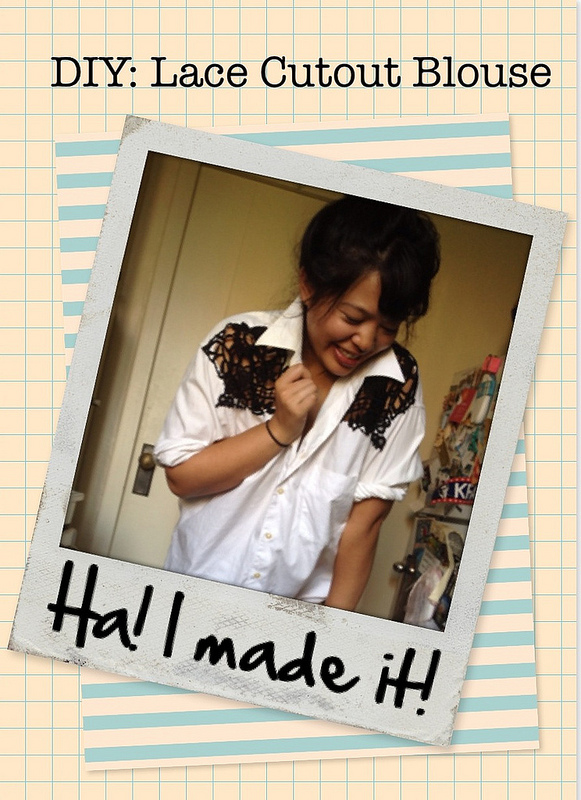 I have not done a DIY in a long while so it totally feels great to make something!!! I've had this DIY on my list for quite some time. You've actually seen this shirt before; I wore it as my Holly Golightly costume this past Halloween.
I really loved the length and the stiff men's collar but when I tried to wear it out it was never quite right. I think it was a little too much "I borrowed my father's shirt," so I decided to try to add a little something to make it more wearable for me.
Supplies:
Shirt (mine is a men's shirt from Goodwill)
Lace (I used some lace from a back of a blouse that was really worn)
Scissors ( a straight blade would be handy too, but not necessary)
Ruler (p.s-I HATE measuring, but the desire for symmetry had me cave in and break out the ruler)
Poof you made it! Wear and be merry!
I love how this guy turned out and am even thinking about doing this same thing to other bits of wardrobe less loved. Adding a bit of lace to an old tee might be next!