So at my old job I had a lot of access to DVD spindles. We went through many while I was there and it was kind of frustrating that we couldn't reuse all of them, so I took one home and started to brainstorm.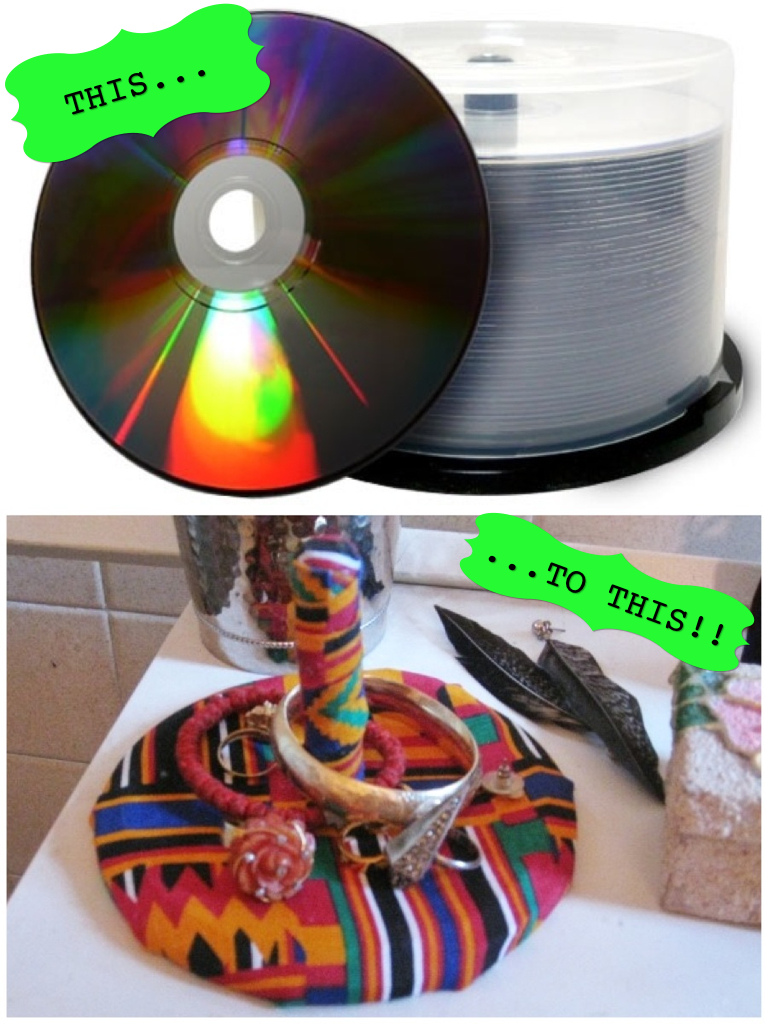 (spindle image source)
This DIY is super simple! And honestly the spindle made a great jewelry holder without the additions I made. But I got super annoyed by the clanking of the plastic when I laid down my jewelry and I thought I could spruce up the design a little.
I found a lovely home for this new guy in my bathroom :).
Other rad reuses for DVD/CDR spindles 😀
Manage chords and wires in the best kind of way!
A genius way to keep a sandwich!
Grow a garden?!?!
Iphone/Itouch stand!