Hi friends! So the other day I was noticing I have a few good new uses for old things that I have yet to share. Most of my DIYs involve some kind of upcycling so I'm obviously super duper pro new uses for old things lying around my home :).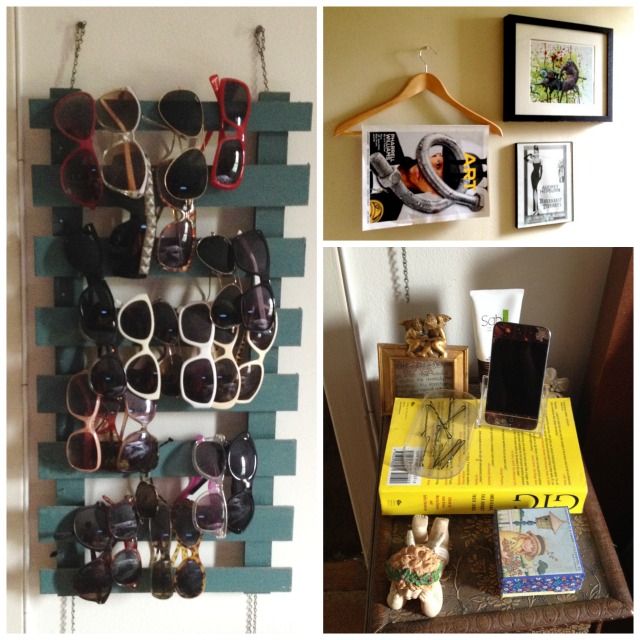 Gate to Sunglasses Holder: Please do not judge me on the amount of sunglasses I have!! I  paid my way through college working retail at various eyeglass stores, soooo I have LOTS of sunglasses. I think this was a mini gate door for a garden or something. There are little hooks on the back to latch on to some kind of closure, but they worked great for me for mounting!
Hanger to Magazine Holder: I totally had an OMG moment when I saw this trick on buzzfeed . So simple and elegant! I've since seen people decoupaging their hangers to make them a bit fancier, which I may or may not do,  but it totally functions great at easily keeping your place in a magazine and for now I'm digging the wood hanger look.
Packaging to Bobby Pin Dish: This is the packaging from a Mighty Mouse, I believe. I've kept other Apple packaging as well, because they're made really sturdy and I love clear things!
Mini Cassette Holder to iPod/iPhone Holder : Another huge OMG moment courtesy of one of my favorite blogs–Love Aesthetics.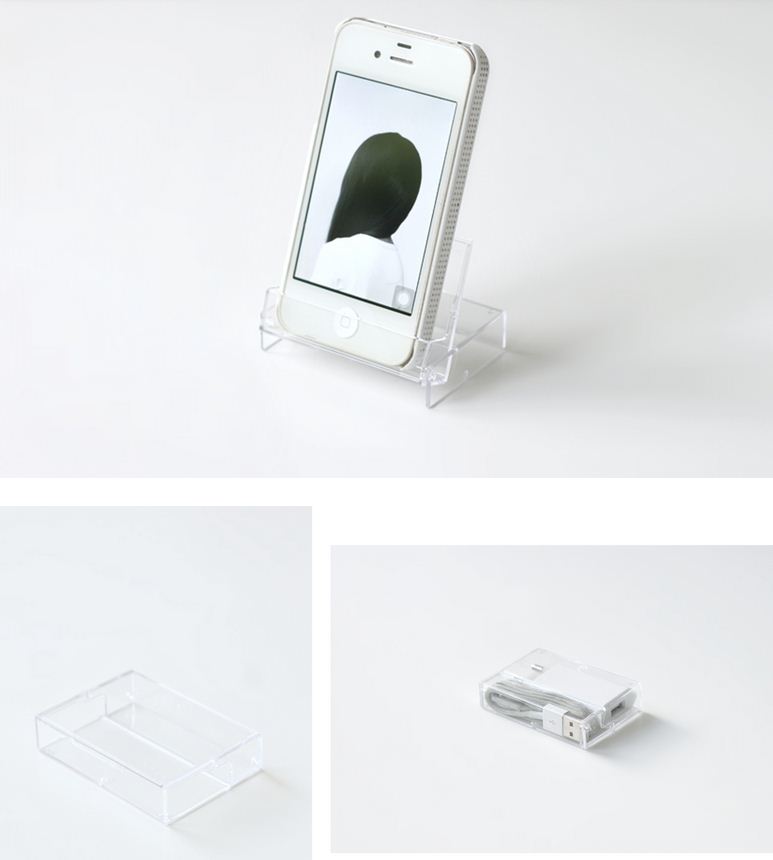 I have quite a few of these mini cassette holders from various projects and productions and my fave thing to listen to while doing chores or cooking is listening to some good podcasts so great to have these absolutely free and totally modern looking holders in every room!
The other thing I noticed is that my Pinterest is FULL of new uses for old things! I apparently am a little fixated…But I think  not a bad obsession to have :D. Here are some of my fave from my Pinterest.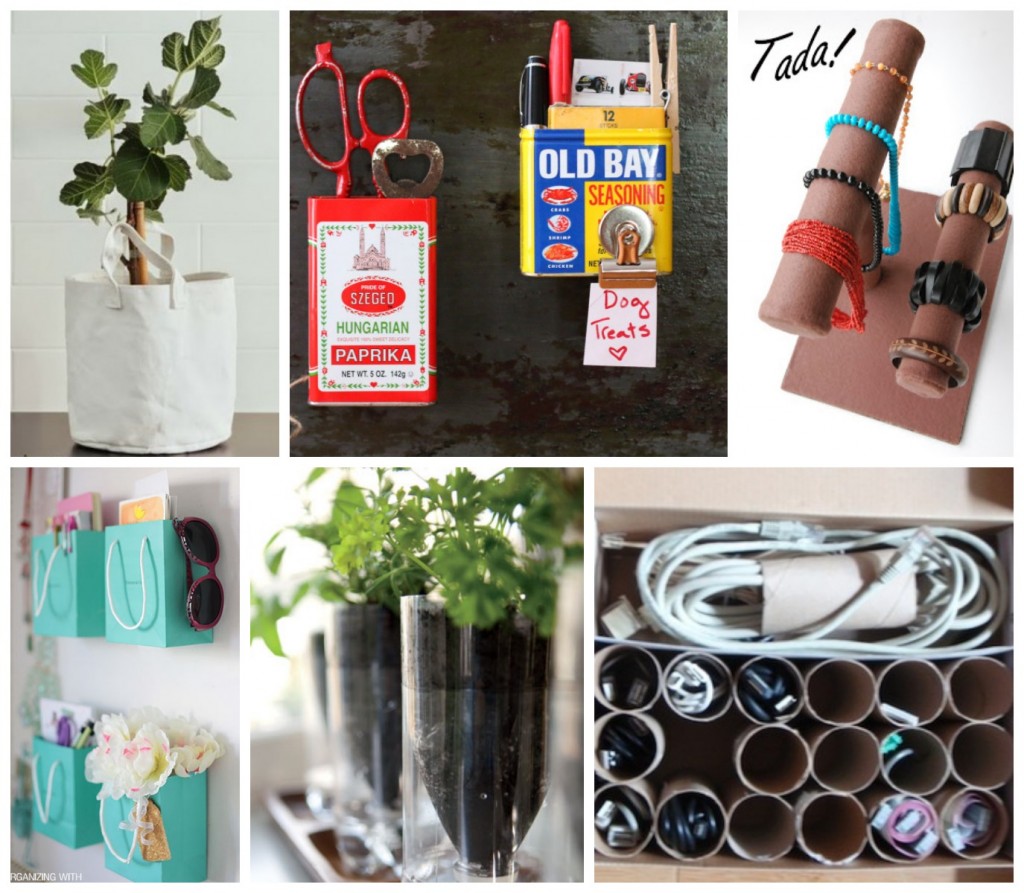 Top Row: tote as a planter / tin to organizers / paper towel rolls to jewelry stand Bottom Row: tiffany bags to organizers / soda bottles to self watering planters / toilet paper rolls to cord organizer
And in case you haven't been reading Made-To-Travel very long…here are some of my fave new uses for old things posts from the past.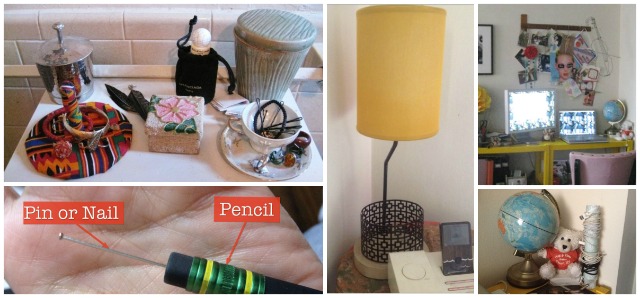 L-R cd/dvd spindle to jewelry holder / stocking to new lampshade / t-ruler to picture hanger / pencil to nail dotting tool / paper towel roll to chord organizer
Friends, are you using old things in news ways?!? I would clearly LOVE LOVE LOVE to see them!