Halloween is a super fun day for me! I like to dress up and I LOVE seeing how creative people get on their costumes…but EEP! I can not believe it is already tomorrow!
So here are some last minute Halloween costumes you can pull right from your closet, I know I'll be pulling a costume from mine this year.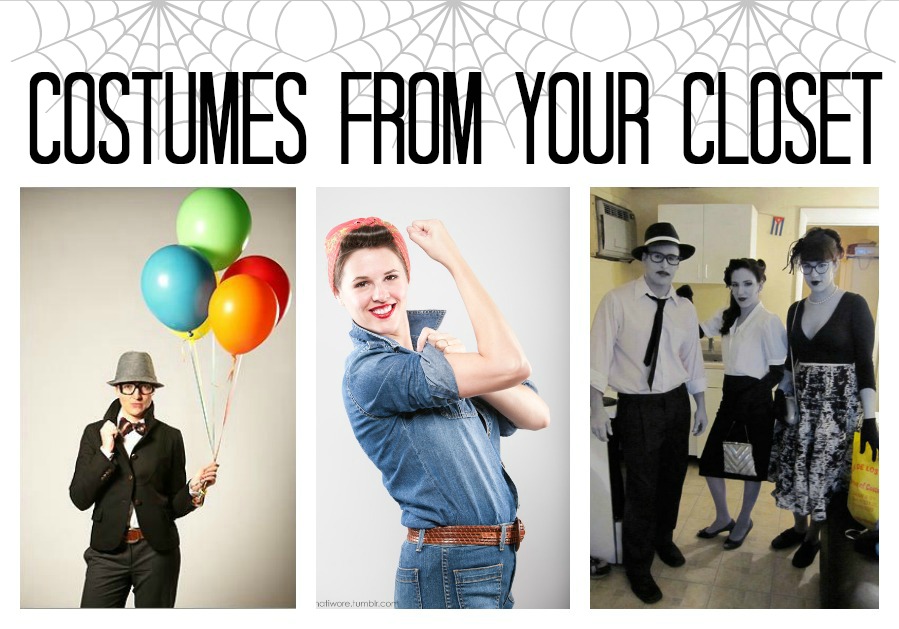 L-R: Old Man from Up-grab some balloons on your way home and poof you're done! / Rosie the Riveter– As if I couldn't love denim shirts more :)…yesss! / Black and White Film or Photo-get some gray face paint and black lipstick..poof! No instagram filter necessary.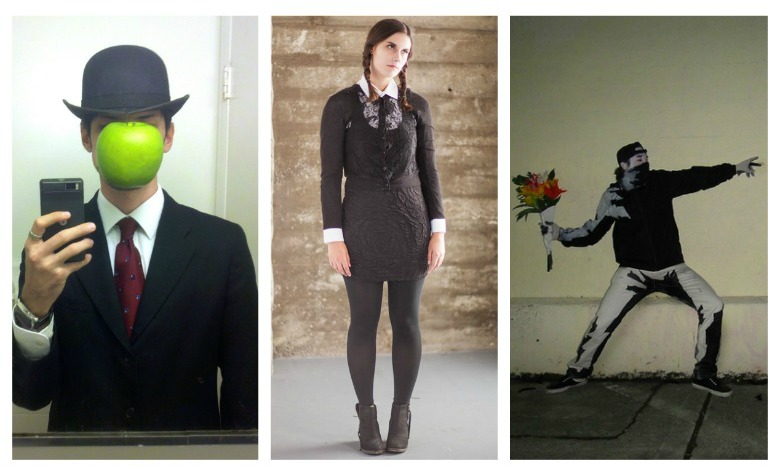 L-R: The Son of Man-I think this painting is instantly recognizable, brilliant easy costume! / Wednesday Addams– Got a black dress? White Shirt? Brunette? Powder out your face a bit and you're Wednesday! / Banksy Street Art-I feel like Banksy is everywhere in NY lately. This takes a bit of crafting, but get some white paint and shadow in some black pants and shirt or hoodie…grab your flowers on the way to your Halloween festivities.
Also I still totally love my White Shirt ideas from a couple of years ago! Grab a white button down and voilá!
And for your last bit of help, because I want you to have a costume you really dig!!! Here are 2 costumes that I pulled together at the last minute.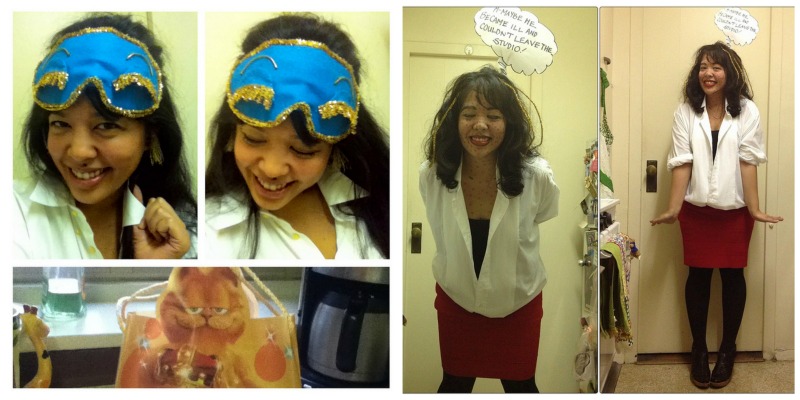 Now go forth and get festive for Halloween :D.