Yes friends it is that time to start thinking of gifts. I am always looking for fantastic gift options that are made to travel, tee hee :). A thoughtful mailable gift for your loved one or a gift that will travel with you to your holiday destination can be difficult to find. Enter Caseable!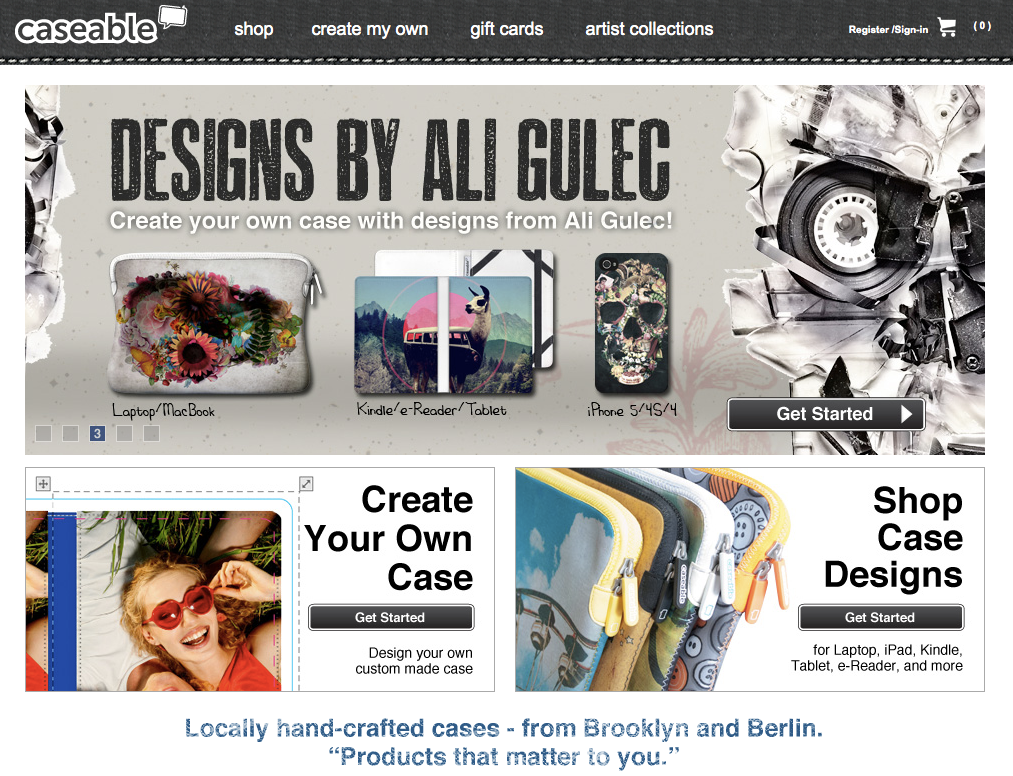 Caseable makes premade and customizable sleeves and cases for your laptops, iPads, iPhones, and several different types of readers and tablets. When they contacted me to review their products I was thrilled and thought my goodness this would make a fantastic gift!
First off these cases are handmade in Brooklyn and secondly they really strive to use material that is durable and ethical: green neoprene for laptop sleeves, recycled cardboard in their iPad cases, and material made of recycled plastic bottles for their iPhone cases. Lastly, these cases are suuuuuper affordable, customizing items start at $29.90 and go up to $69.90 for 17″ customized laptop cases.
Caseable was kind enough to let me choose a case of my choice from their premade artists' collection. I chose an iPad case with this stunning print from Ali Gulec.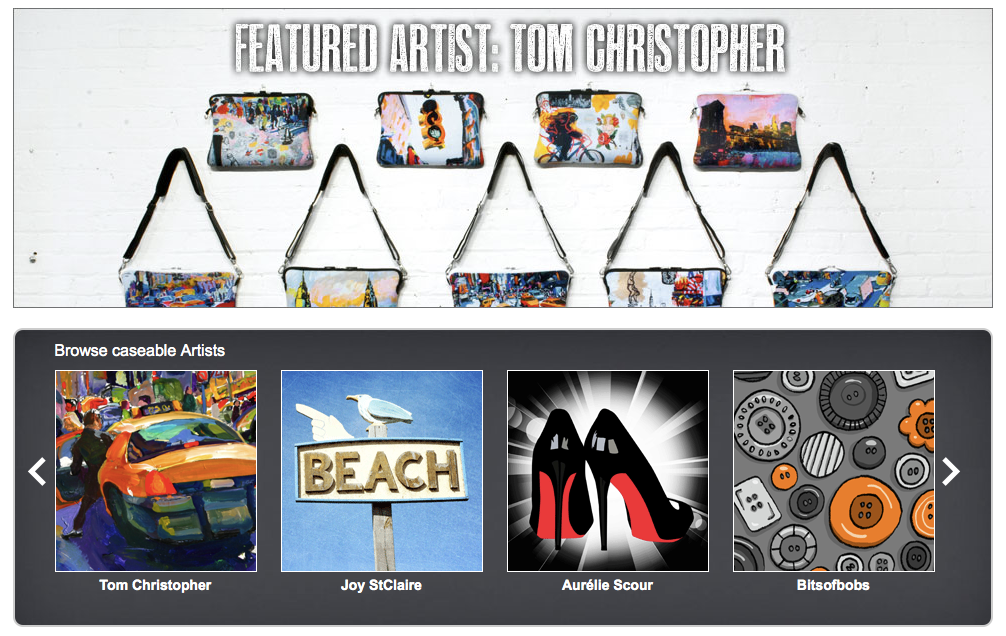 I have to say, I LOVE it. The print quality is really great and it looks just like the artist's work I selected. My Caseable iPad case is also suuuuper durable. My purse is a bit of a hazard zone, I mean you don't even want to see the terrible condition my old iPad case is in, but I've been using my Caseable case for about a month and despite my best efforts it still looks brand new!
The only gripe I had  with my case was that the image was split, I would prefer if the image was on either just front or back. But when I asked Caseable about this it's because the premade cases are made with the image quality in mind, so the orientation chosen for each image is based on what's best for that image. But you can always customize it and have it appear just on front or back. Which is the real beauty of Caseable as a gift. Customizing!!! Which is super easy.
Choose colors…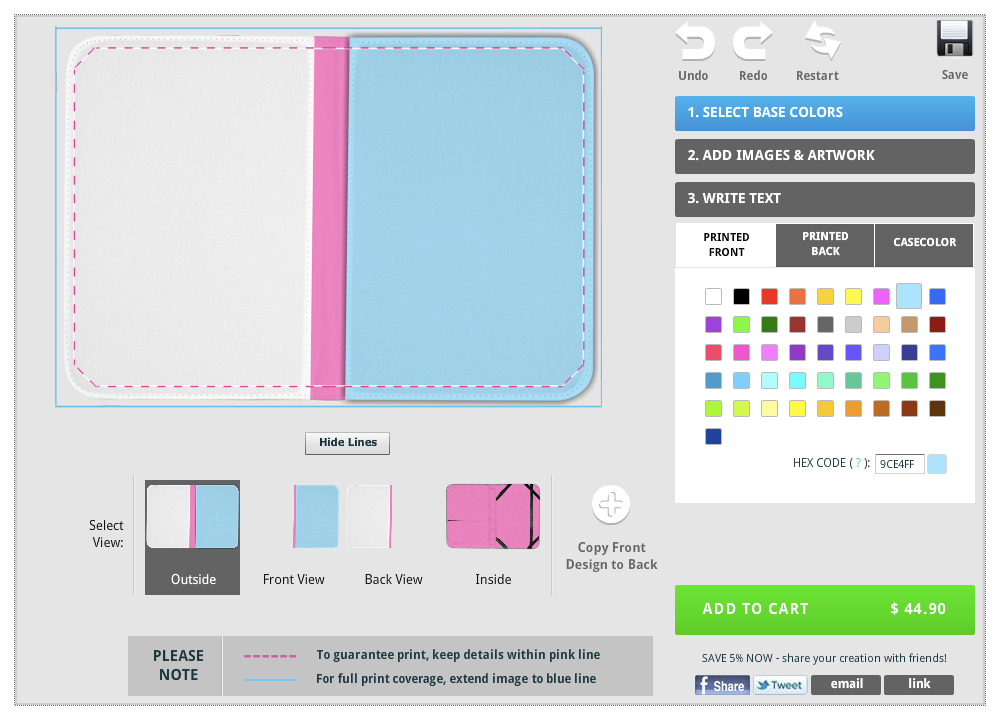 Choose an image or images(!) and place on front or back or both!
This customized kindle case is just $44.90! Such a deal for a sweet personal gift that travels, ships easy and fits into any suitcase :). I am actually getting one for my dad who lives in Vienna, just need to pick out the perfect image!