Well friends a little over a year ago one of my very first ethical shopping features was on Osborn shoes and till this day it remains one of my most searched for keywords and there is plenty of reason why.
Osborn shoes, ethically handmade in Guatemala, is still putting out wonderfully creative and beautiful shoes.
Do these not scream "HI! THE WEATHER IS GETTING WARM!"?! I am personally saving up for the cork perforated guys. Sadly friends, at the moment the Osborn Design website looks like this right now….(UPDATE! Osbor Shoes new site is here: http://www.shoposborn.com)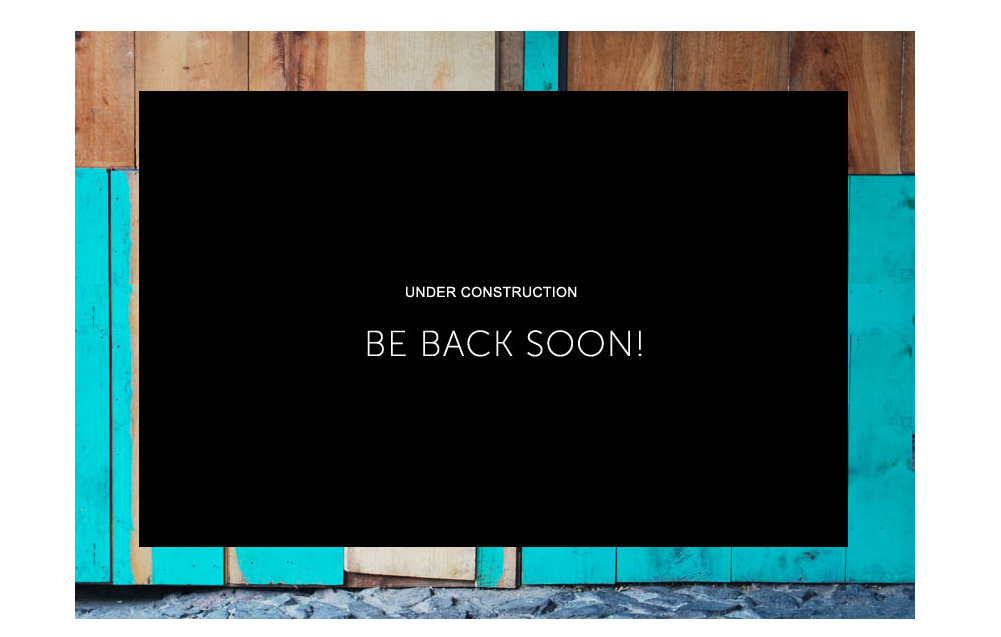 Which is one of the reasons why I wanted to do a little update on Osborn shoes. But the second reason is because since my last post on Osborn Design they've been up to super cool things; most notably collaborating with some excellent independent designers and artists.
Let's start with my favorite  of the Osborn collaborations. Osborn shoes with artist Amy Jean Porter.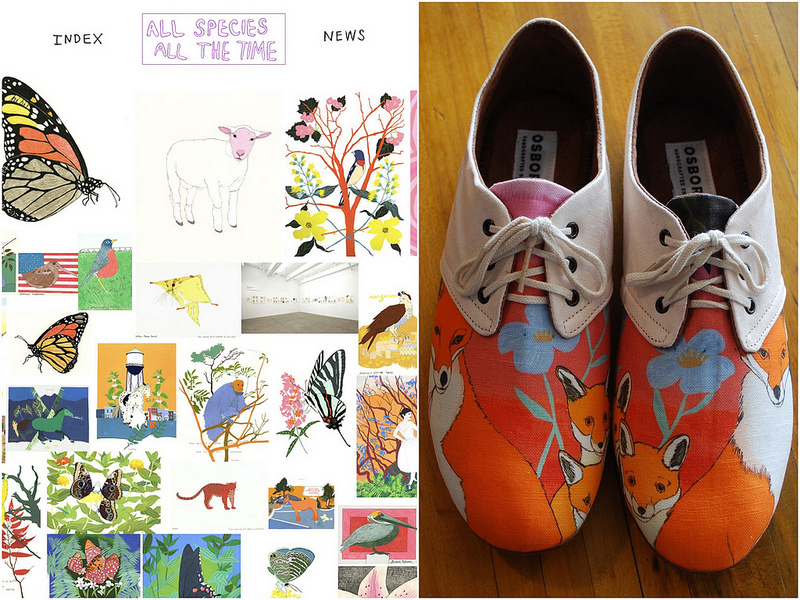 (shoe image from we are the market)
These shoes were released as a (capsule) collection and WERE available at International Playground in NY during Fashion Night Out last fall. Baaaaahhhhh I have serious regret over not getting these shoes. I feel like they would happiness to every step. (Found on Refinery 29)
Next up is Osborn + Upstate. Upstate has amazingly unique (quite literally) products. Each piece is hand dyed using the Japanese traditional technique of shibori; this technique creates really beautiful and textured patterns.
The Osborn and Upstate shoes are still available here.
(shoe image is from international playground)
And lastly Osborn shoes and artist Justine Ashbee. I completely die over the movement in this print and in all of Ashbee's pieces. I really recommend taking a look at Ashbee's artwork here…it's pretty hypnotizing.
The Osborn and Justine Ashbee collaboration is still available here.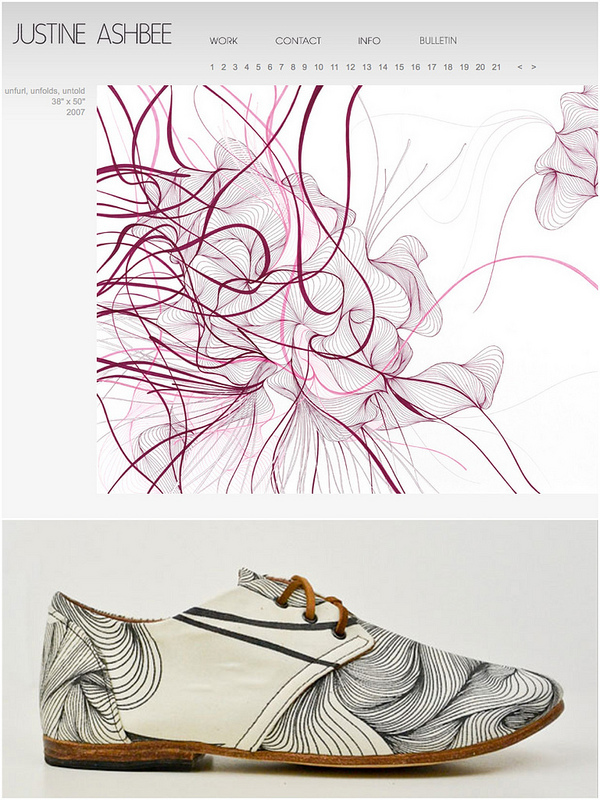 (shoe image from envishoes)
Even though Osborn Design's website is not quite up you can still keep track of them on tumblr here; twitter here; facebook here.
My old post has no pictures at all, since I had them all directed to the Osborn site which is under construction- but you can read about the history of Osborn Design on my post from last year here.