Hi friends! So I have a new savior in life :). As a blogger and a person who shuttles around to a lot of different places I need a laptop that is also made to travel (ha! pun!). And while I made a list last year for Steph of The Loud Mouth Lifestyle on ethical laptop sleeves and backpacks (post HERE), I have to confess I did not do a good job for myself! All the sleeves I found (ahem and I hastily ordered one) were for 13″ macbooks while I have a 15″.
So when the GreenSmart people contacted me to choose a product from their site I could not believe my luck. When I review products for this blog I have a pretty rigid set of guidelines: 1) I have to LOVE it 2) the ethics of the product and production have to be sound 3) the price has to be what I consider fair and reasonable for the product.
And I'm happy to say my GreenSmart laptop sleeve and all their products fit this criteria. SO! Come meet my new savior in life, my GreenSmart Saola Laptop Sleeve.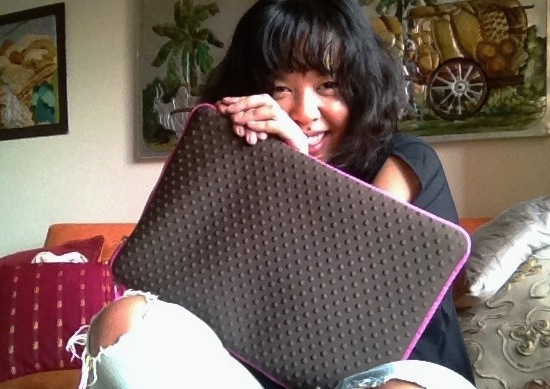 Let me tell you friends I'm so happy I found a great ethical laptop sleeve!!! I'm no longer the girl wrapping her laptop in a towel! Farewell towel!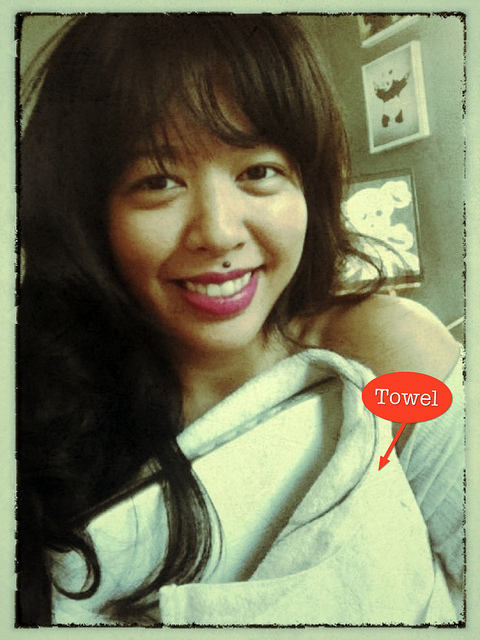 Now what makes GreenSmart green? Well, ALL their products are made with fabric that comes from certified 100% post-consumer recycled PET bottles (i.e. soda and water bottles). You can learn more about this process from watching their 2 minute video HERE.
GreenSmart products are ethically made in China. In the above video there is also a slideshow of the factory where plastic bottles are sorted and made into fabric. GreenSmart also has information on their code of conduct regarding their labor practices on their site, and they are a proud supporter of the Fair Labor Association. You can learn more about their affiliations here.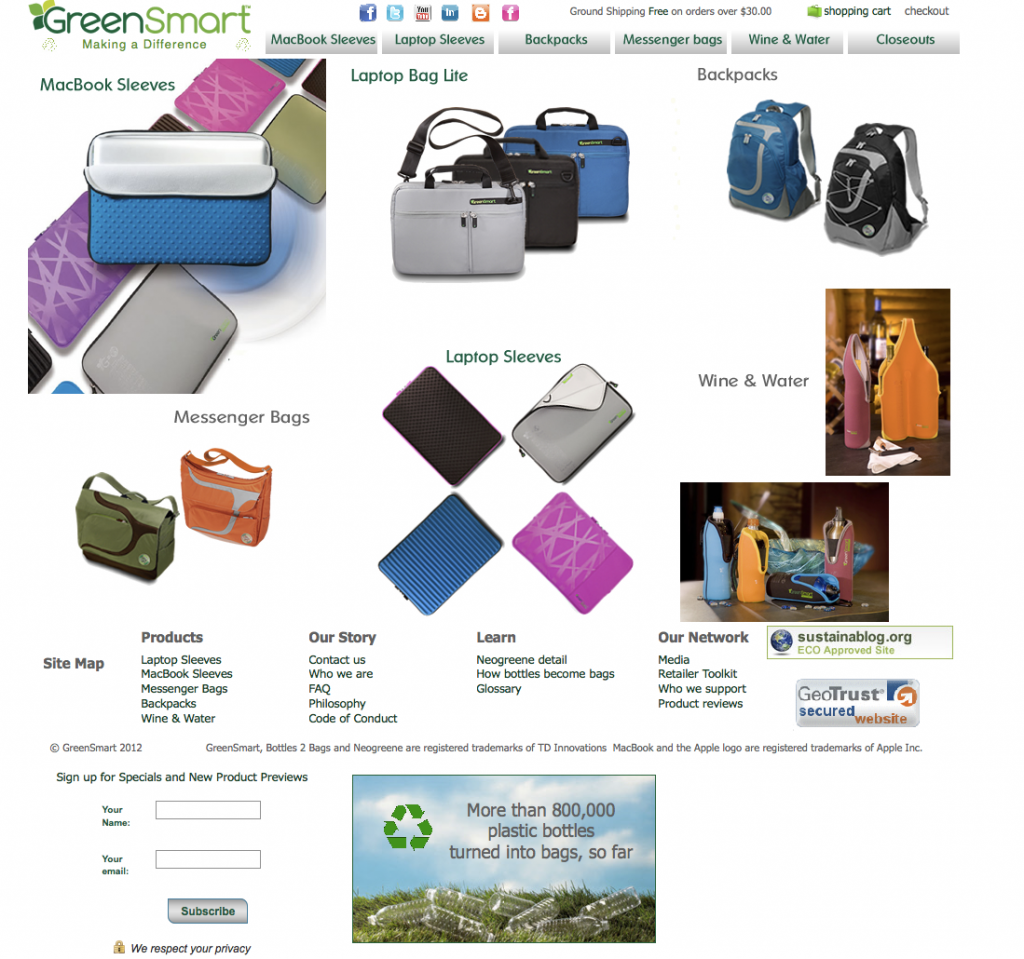 My Saola laptop sleeve functions like a dream for me. My sleeve is really really light and the fabric and lining provide a great deal of protection for my dear dear laptop. But what I love most about this sleeve (besides it's ethics) is because the fabric has a touch of stretch in it I can fit more than my laptop!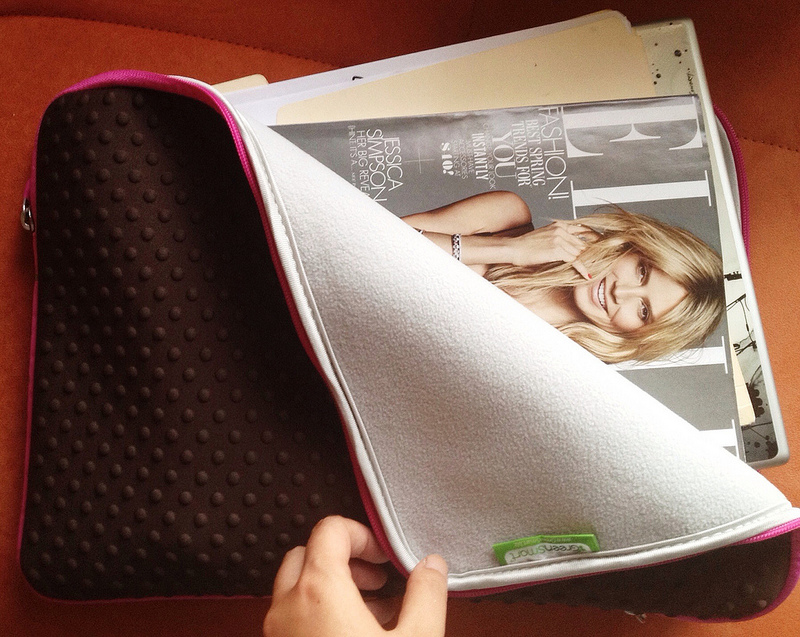 So any documents or magazines that I want to lug around with my laptop can neatly and safely be stored in the sleeve along WITH my laptop…pretty RAD :D.
I have to tell you I was a little torn deciding what to pick from GreenSmart I really loved this laptop sleeve and this wine bottle holder too.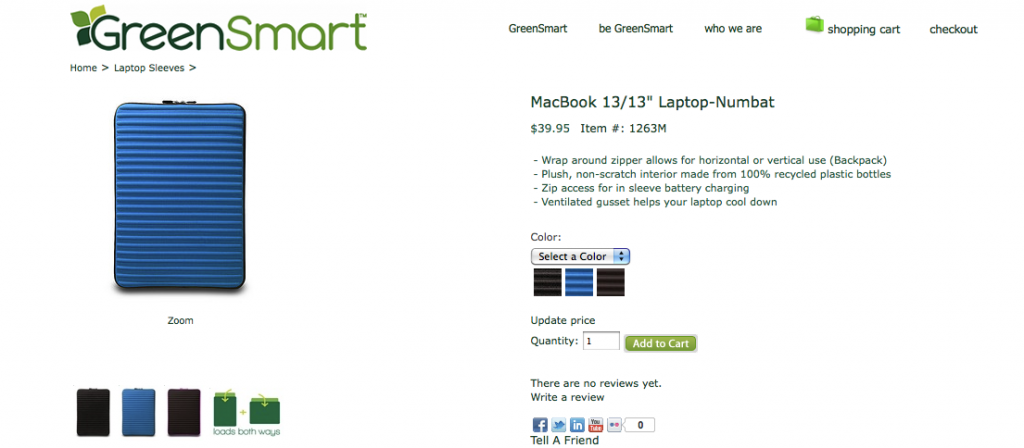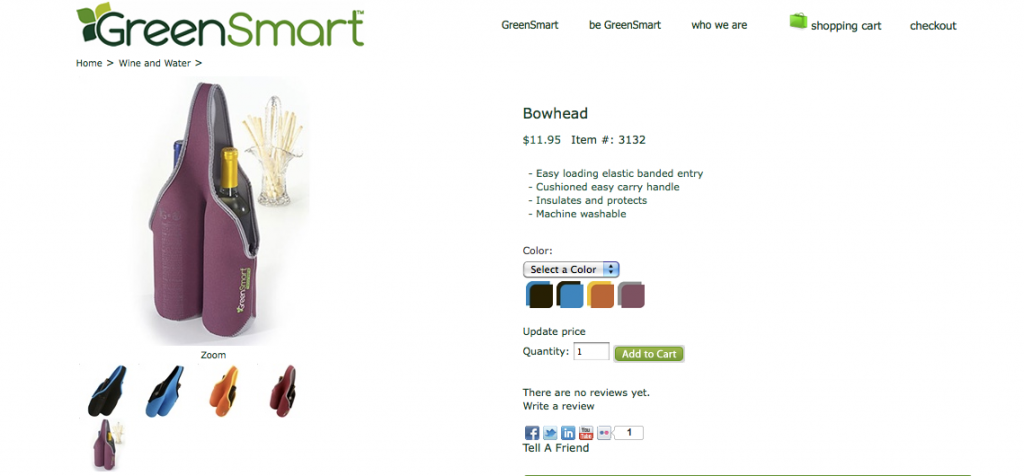 I think the wine carrier makes a really lovely hostess gift, no? So cute and practical and you'll be able to keep that white wine chilled on your way over :).
Thank you GreenSmart for gifting me with something I totally needed in my life-my laptop thanks you too!
Visit GreenSmart and see all their products HERE.
Follow them on twitter HERE or Facebook HERE to keep up with their happenings including discounts, promotions and their involvement in the community.
Disclosure: I received a product or products in order to write my review. All opinions are mine and mine alone. I am disclosing this in accordance with FTC 16 CFR Part 255 concerning the use of endorsements and testimonials in advertising.