Gifting is nearly my favorite thing to do and mother's day is especially dear to me because as most of you know I'm very close to my dear mamacita. You can meet her for a few seconds here (a.k.a my favorite post ever 🙂 ).
So to help you find the perfect gift for your dear mama here are a  few last minute gifts for mother's day.
Hand on heart- I picked really simple things that won't take more than a bit of time and maaaaybe a trip to your local drugstore.
First off the CARD!!!
You will of course need a lovely card for your fantastic gift. Here are some wonderful FREE printables 🙂
(owl card found via poppytalk here)
For the Memory Loving Mom
I guess you could kind of say all moms are a bit memory loving. In any case, here are some wonderfully easy and brilliant ways to give photos a new life.
DIY Snow Globe-yes, there is water and YES it is easy! I'm a little amazed at this one.
DIY Photo Canvas-I've made a version of these and they come out gorgeous and are soooooo easy!
DIY Photo Coasters
For the Crafty Mom
A crafty mama always needs a place to write her random crafty ideas and keep lists of all her fun "to do's" and supplies. I love these two easy little pocket notebook diys. P.S-The second one is made of junk mail! Super cool.
And I kind of want to make these sewing kits for myself. It would be great to just have all I need in one little portable cute jar.
 For the Reading Mom
You can read all about the wonderfulness that is Better World Books on my post here. But really I think it is such a better option than an Amazon or a Barnes and Noble gift card and an easy way to give a gift and also give back.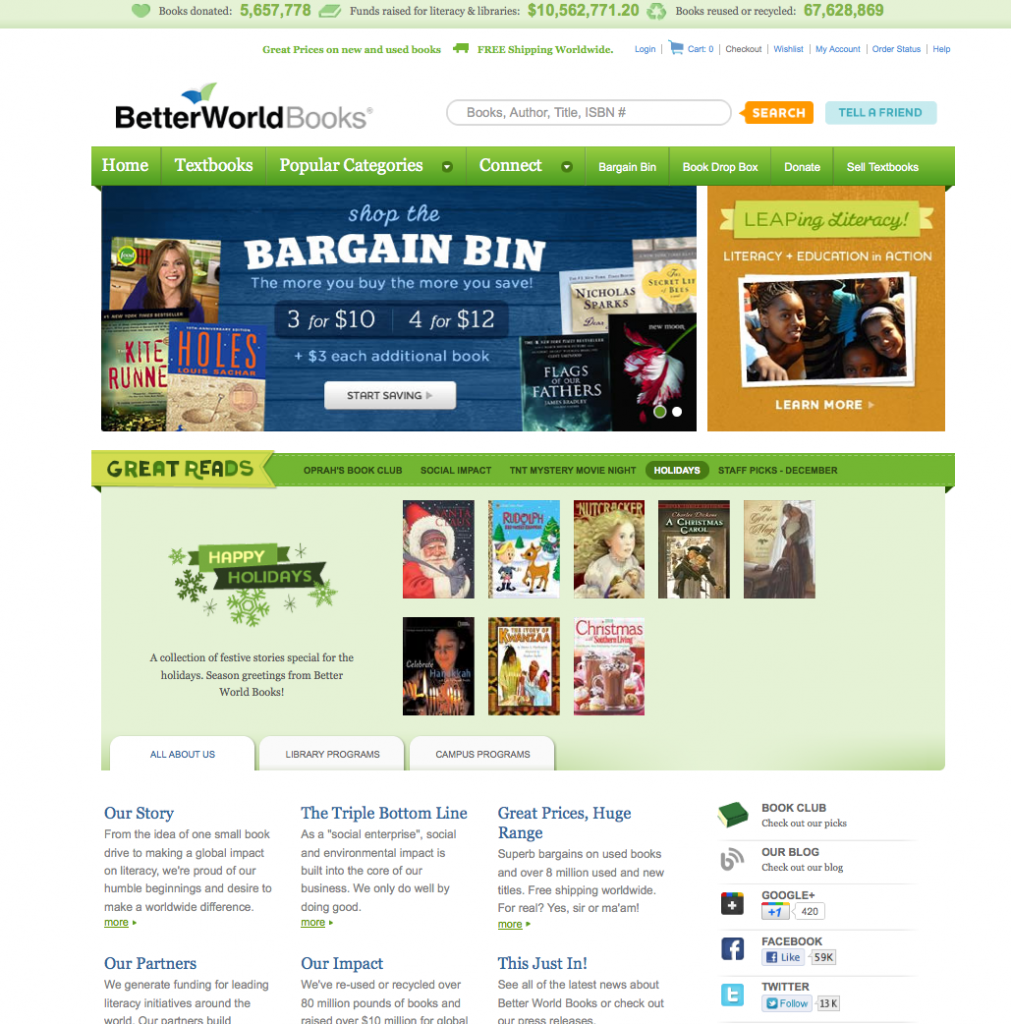 Also your reading mama will need a lovely way to keep track of where she's at. Here are some bookmarks that are quick to make and super duper cute.
DIY No slip bookmark!! P.S I'm probably going to make this guy for myself. The bookmark slipping situation plagues me!
 For the Mom Who Has EVERYTHING!
Friends, this is my mom seriously. It's soooooo hard to get her a gift, she is teeming with ideas and and her house is full of things. But I think these are great options for the mama who has everything.
Give the gift of Giving
Does your mom have a special cause? If her best friend is a breast cancer survivor, I bet she'd love to help women in need get life saving mammograms. Or if she is an animal lover I'm sure she'd love to help build a home for rescue animals. Or maybe she's a teacher and is passionate about education, I'm sure she would love to help a child in need go to school.
And how can you gift this?!? Easy! Global Girlfriends (who I've mentioned before here) have many great causes you can gift to your mama. They will email you a PDF of a certificate that you can give to your mom that will show her you gave her the gift of giving.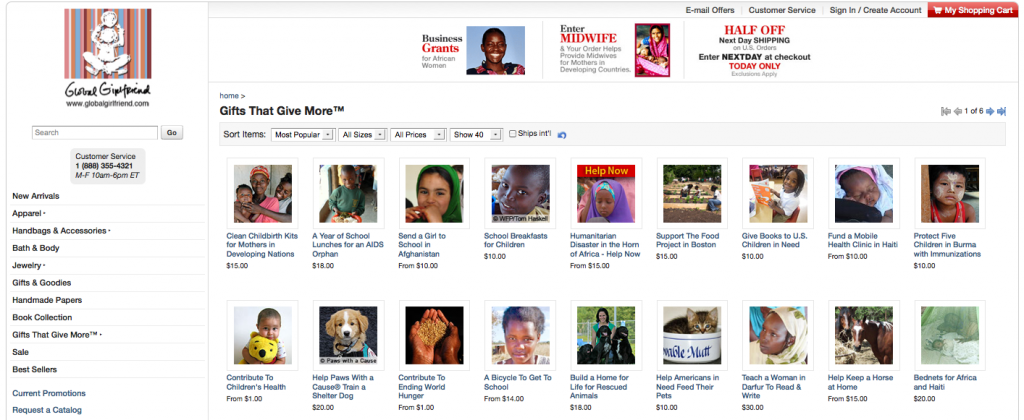 Give the Gift of Adventure
Ok, this might not be for every mama…I'm 100% sure my mom would kill me if I got this for her, but I think flying lessons are a raaaaaaaad gift for the right person.
Let's Go Flying will help you find a flight school in your area that offer classes. It also has pretty great information in general. While this gift is not so great for my mama it s an awesome one for my dad and bro come June :).
Give the Gift of Beauty
So it can be said it's cliché to give flowers, but honestly I don't think it gets old. I love having flowers in my home, my mamacita loves getting flowers and as an ethical option you can give organic flowers from Organic Bouquet.
Organic Bouquet "flowers are grown in a manner that is not only environmentally friendly, but also provides outstanding resources for farm workers and artisans by providing zero-interest loans, childcare, healthcare, education, environmental protection, and more. Certified Sustainable Farms employ over 60% women from surrounding villages and pay fair, livable wages that far exceed government minimum mandates." (Quote taken from Organic Bouquet's website)
And if you're worried about the carbon footprint of your delivery Organic Bouquet has taken care of that too. They are a carbon neutral company, partnered with CarbonFund.org in a carbon offset program supporting re-forestation projects in Guatemala.
ALSO! You can give the gift of giving by purchasing one of Organic Bouquet's lovely flower arrangements! They have partnered with several non-profits to create bouquet's that benefit a specific charity creating Flowers For Good.
Another wonderful gift of beauty is the beauty boxes of BlissmoBox.
Blissmo will send a curated list of items to your mama every month. You can choose a category or have the Blissmo folks choose for you (beauty, home, or food). All the products from BlissmoBox are ethically sound and carefully selected.
I love the idea of giving a gift that just keeps giving!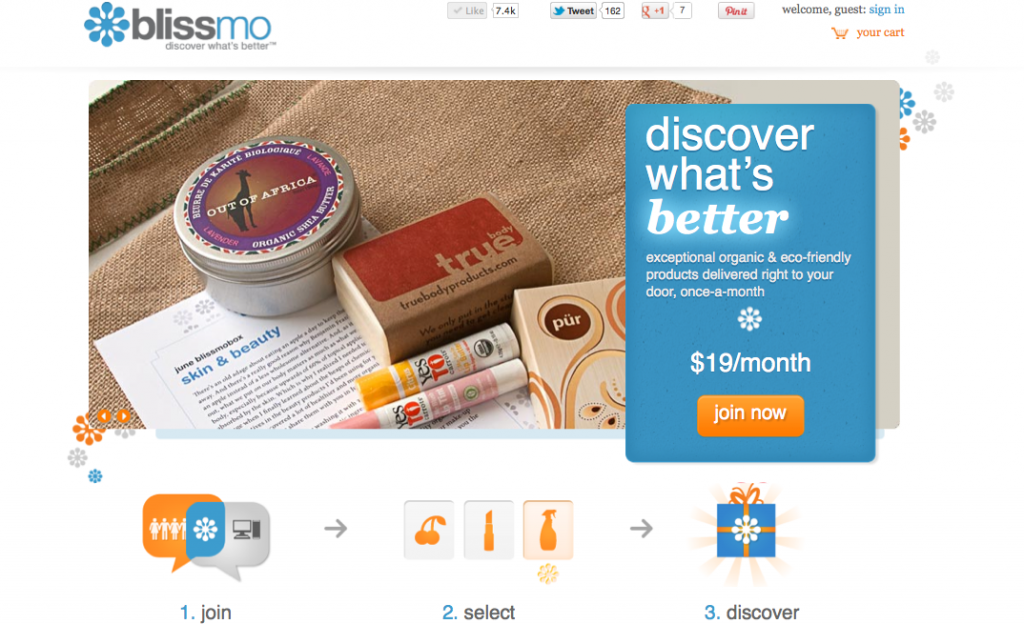 ——————————————————————————————————————-
So friends, that is my roundup! Best of luck finding that perfect, perfect gift for the woman you literally owe everything to…be thankful and show her how much you love her on Mother's day and everyday :).
If you need some more ideas you can take a look at last year's picks!