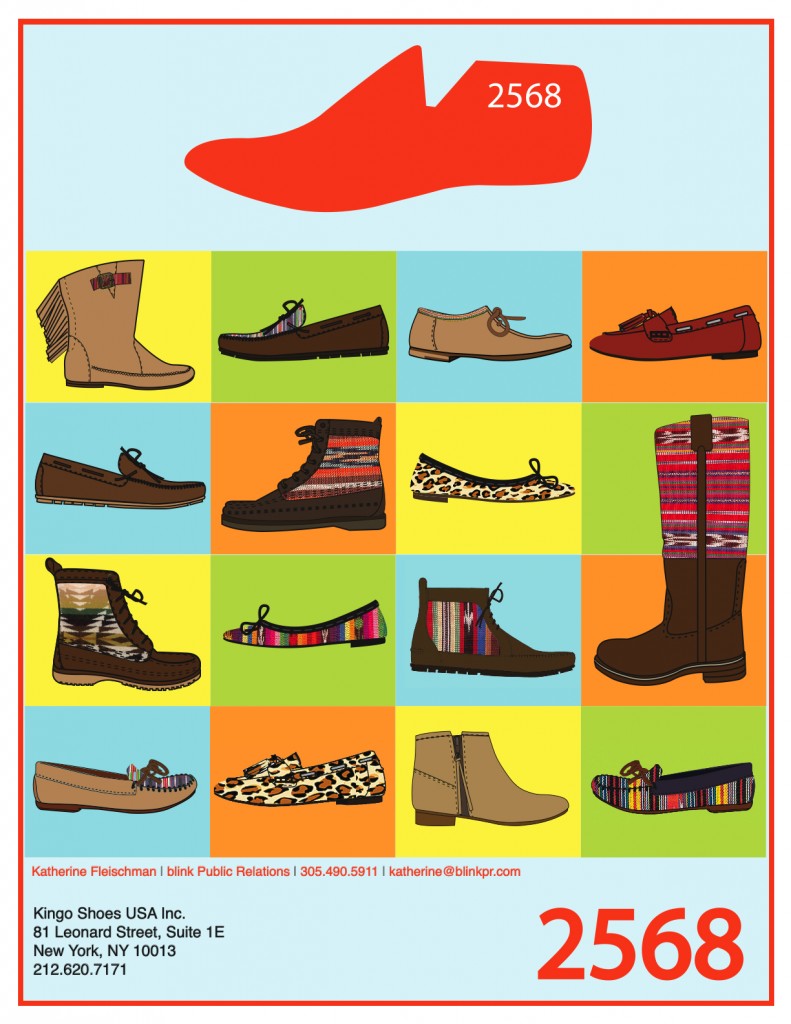 Last week I had the opportunity to visit 2568 Shoes' offices to preview their upcoming fall collection with Pendleton. I had not heard of 2568 before, but after a quick google I knew I wanted to visit.
All the vibrant and truly special fabrics used in 2568 are hand loomed with hand dyed fibers, ethically made by women in Guatemala.
2568 pride themselves as "classic with a twist" and that is exactly what I found in their beautiful showroom/office. The designs are clearly classics: ballet flats, boat shoes, moccasins and boots but with a youthful and really just cool sensibility.
Above are some pics of the 2568 office…sweet little friendship bracelets come with your pair of 2568 shoes and they had them as little takeaways for us along with some refreshments.
But for the reason of the occasion…the upcoming fall 2568 collection with Pendleton.
You can probably recognize the Pendleton fabrics. Pendleton is another fantastic brand, the 140 year old family owned business is known for it's wool quality and commitment to their community. I feel these are the kind of shoes I will welcome come fall. They are lined so will be a warm welcome to chilled feet and the pattern blocking makes the classic shapes really a touch urban cool.
So while I know I was there for the upcoming fall line it was 80 degrees outside and my eyes began to wander to the spring shoes that were also on display. In essence I got mega super distracted by theses beauties…
The boat shoes really caught my eye. I had tried them on at the 2568 office and they just looked like Spring to me. The colorful fabrics and the classic styles meshed in such a fresh way and on the walk home I was wishing I had been more efficient at taking notes on where to buy them.
A couple of days later I caved and emailed the pr person to find out where I could buy the shoes in store…I wanted these shoes in my life at this moment!!!
And low and behold they were sold at a Shoe Parlor a wee 7 blocks from job :).
I wore my new 2568 shoes the very next day and they were such a super huge hit at work! LIKE HUGE! A couple of my colleagues are going over to get a pair for themselves. They were calling me happy feet, which I dig :D.
So where can you get your pair? Well, it's a very new brand and so the inventory is a bit spread out but I've rounded up some place online for you.
2568 Boat Shoes available for $55:
2568 don't have an online store yet, but you can like them on Facebook HERE to keep an eye out for all their happenings.