This year marks the 70th anniversary of Rosie the Riveter. The iconic image of Rosie has really lasted the test of time. Walk into any novelty store and you are sure to see Rosie, but let's not forget that behind Rosie there is a story of women.
Above is a stunning image from The Library of Congress showing two women who stepped in during World War II. Virginia Young (pictured on the right), a widow of Pearl Harbor, her role was to help find housing for those women who relocated to occupy positions left vacant during World War II, women like Ethel Mann (pictured left) who came across states to operate a drill.
There are so many gorgeous images of REAL Rosies, brave women who took a chance by leaving their homes, lives, and jobs to help in the war effort taking jobs that were believed to be only for men.
All of the above images can be found at the Library of Congress's 1930-1940's color collection on their Flickr page HERE. Since March is Women's History Month I thought highlighting this moment in women's history that is truly special and really illustrates the strength, courage, and tenacity of women was the perfect way to start off this month.
I think this is also a great opportunity to talk about an extraordinary project by NYU's Tamiment Library in conjunction with filmmakers Anne de Mare and Kirsten Kelly of Spargel Productions (NYC) and executive producer, writer, and playwright Elizabeth Hemmerdinger, entitled "The Real Rosie the Riveter Project."
"There were between 8 and 16 million women who stepped into jobs traditionally identified as men's work. I wanted to bring these very real stories to life…." Hemmerdinger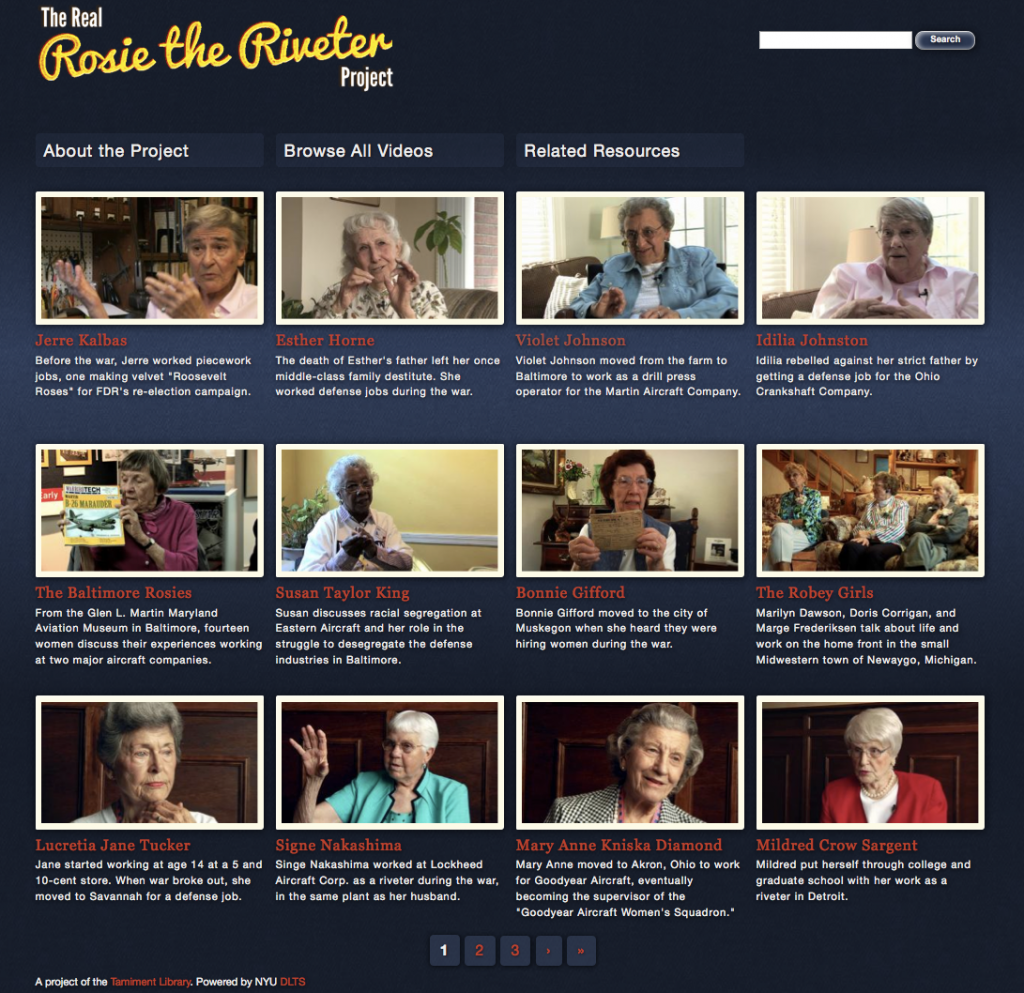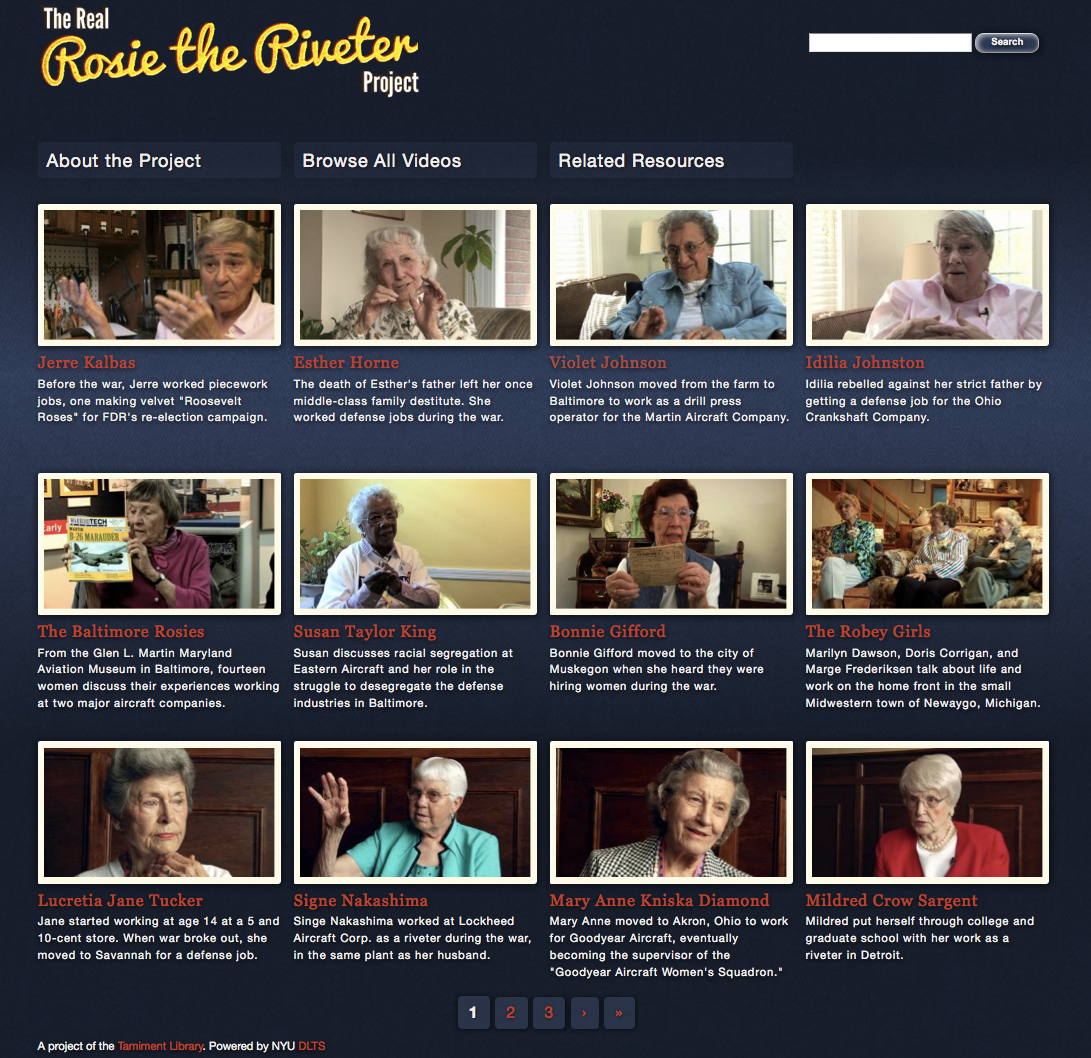 "I felt we had a moral imperative to break down the long existing icon of 'Rosie' and give these stories to the world." Hemmerdinger
The project started as research for Hemmerdinger's MFA thesis play at NYU's Tisch School of the Arts. Hemmerdinger was stunned by the lack of source material there was in archival audio and video footage of Real Life Rosies. This inspiration led to the idea of collecting as many interviews as possible and donating them to the Tamiment archive.
The filmmakers first found their Rosies from friends, colleagues, and the American Rosie the Riveter Association. But they were shocked when they placed a small ad in the newsletter of the Michigan Library Association and hundreds of women showed up.
I really encourage you to visit The Real Rosie the Riveter Project. From the narrators I watched I found each to have a moment of transformation. Their Rosie experiences really changed their perception of themselves. It built confidence and sense of pride, and it really showed not just these women but also our nation how much ability we women have.
Soooooo yeah, WE REALLY CAN DO IT!
Let's celebrate Women's History Month with REAL Rosies! See the press release on The Real Rosie the Riveter Project HERE; go watch HERE.