On this Shop for MORE I would like to introduce you to the impressive Future:Standard; a boutique that not only is gorgeous with a really modern aesthetic but also a place where they put ethics first.
"We do not compromise on style and do not think our values should get in the way of looking great."  Future:Standard about page.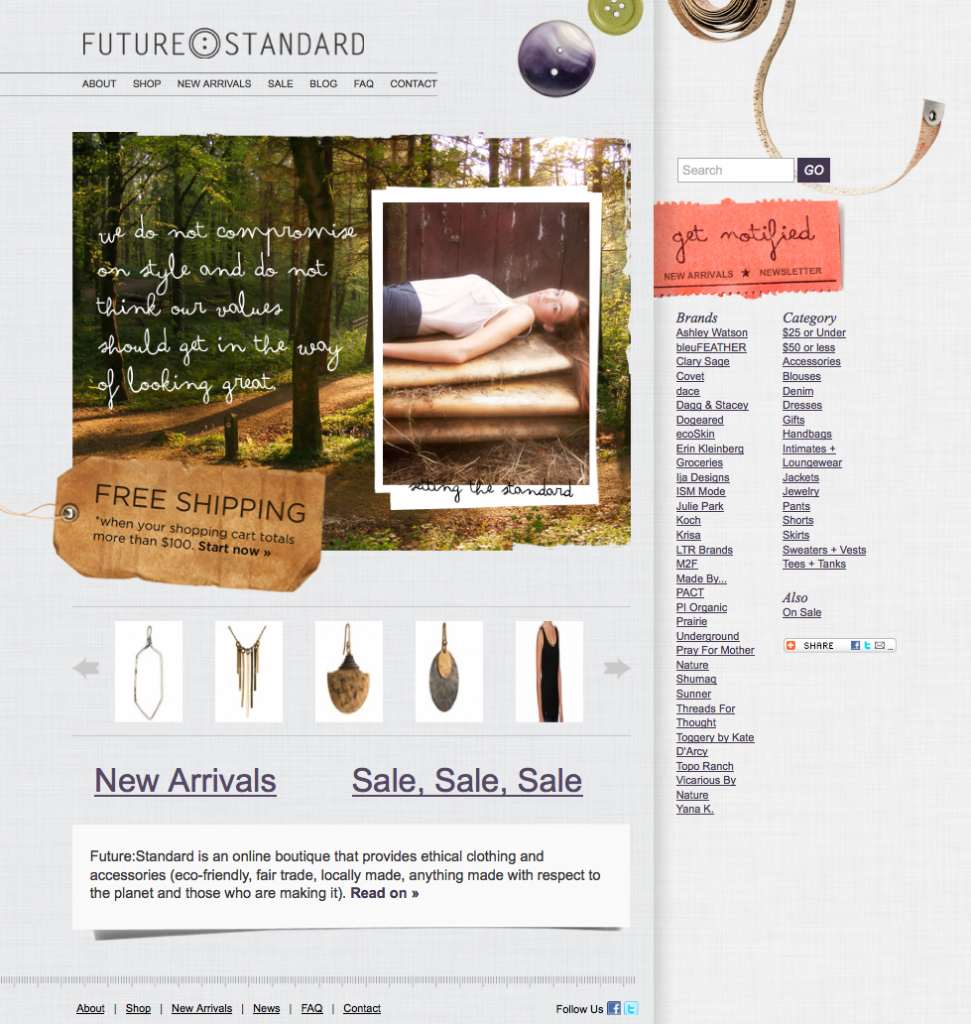 Future:Standard is an online boutique that sells eco-friendly, fair trade, and locally made clothing and accessories. I really am super selective about the brands and boutiques I feature here and so I am always so thrilled when a company contacts me and I am excited!
Future:Standard is a year old and they have a definite vision of the future that I can get behind.
"We are waiting for the day that what we purchase does not need to be described as sustainable or fair trade…That all of this is standard. This is our Future:Standard."
Lookie at Future:Standard's Spring 2012 lookbook :). Mmmmm, a million things I want.
I do adore the ethics and the vision of Future:Standard, but what I also really love is the style of the site and the assortment of styles they cater to.
While browsing thru these beautiful styles keep in mind Future:Standard has generously given made-to-travel readers…AKA YOU! 20% OFF their boutique, use code: ShopEco20OFF. Thank you Future:Standard!
NOW! IF YOU'RE FEELING A LITTLE BOHO…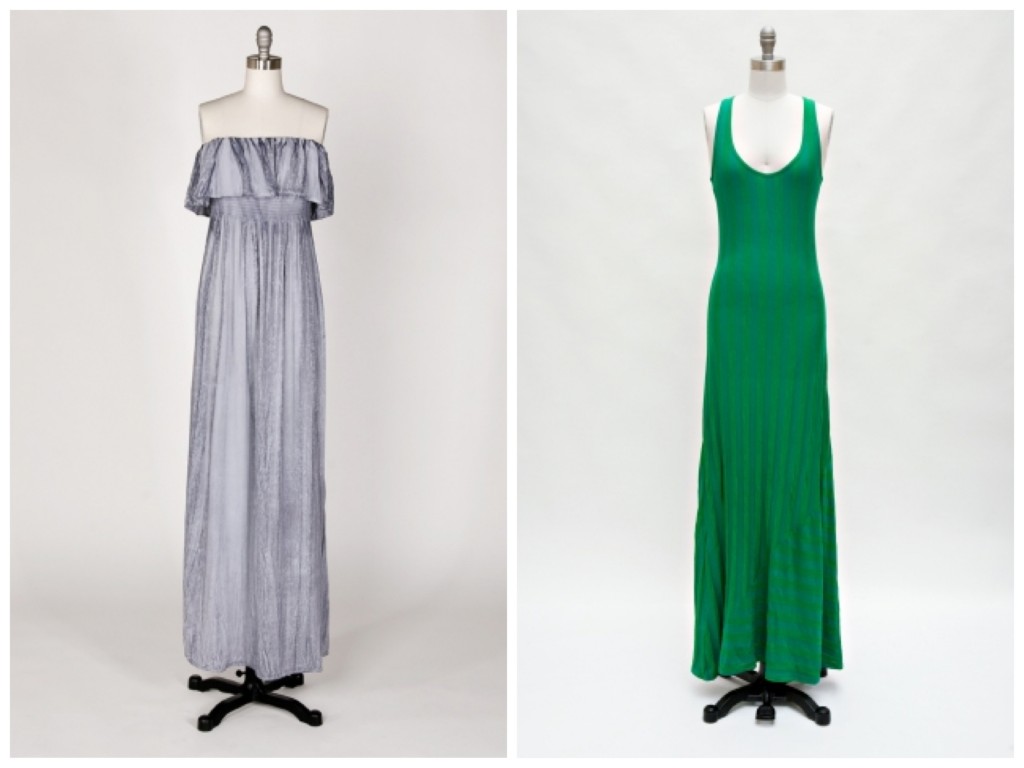 (silver dress-Tie Dye maxi /green dress-SUNNY )
…MAYBE YOU'RE A LITTLE MORE COQUETTISH!

(black blouse-i'm with the band top; pants-kelp pants; blue blouse-rio ruffle top)
And THESE lovelies are the things I'm most coveting!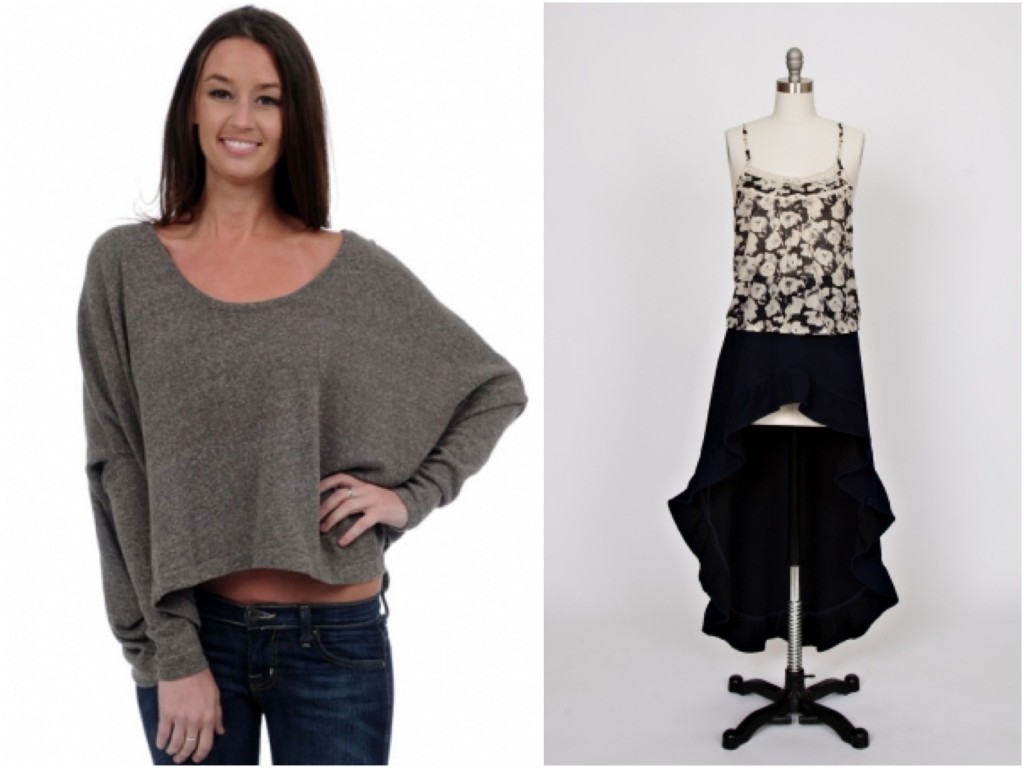 ( sweater-angie sweater and hi-low skirt-encinitas skirt)

The 20% off code (ShopEco20OFF) is good for 5 days!
So get to shopping for MORE!