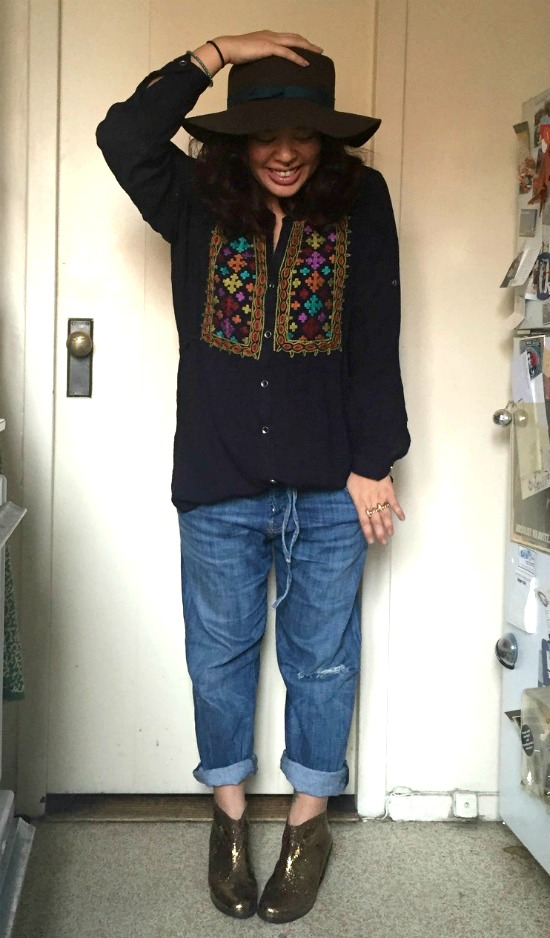 Friends, I want to introduce you to a wonderful new ethical brand called Purple Impression. While visiting San Francisco I had the pleasure of meeting Drakshan and Afshan Khan the lovely, smart, passionate sister duo who founded Purple Impression from their desire to give Pakistani women an opportunity to use their craft steeped in tradition as a means of empowerment and independence.
It is very traditional for women in Pakistan to be confined to their homes–a staggering statistic from 2008: only 21.8% of women are employed in Pakistan (source, source)–Drakshan and Afshan have literally brought employment to the doorstep of these Pakistani women who hand embroider Purple Impression's Ethical Stitch line from their homes. By giving these women a means to make an income Purple Impressions restores a little bit of their power in the household while providing a means to help support their families.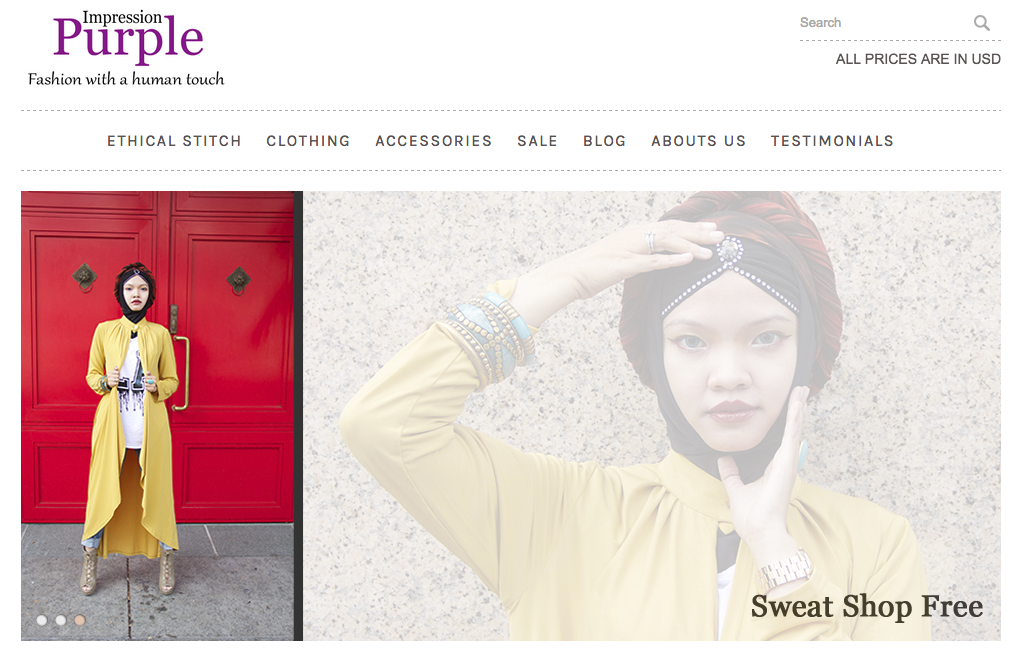 While Purple Impression's mission of empowering Pakistani women is amazing, what I also love is Drakshan and Afshan's commitment to make their ethical fashion accessible. Nothing on Purple Impression is over $100–they, LIKE ME!, are firm believers that ethical fashion should not be a luxury.
So friends here are some of my favorite pieces from Purple Impression.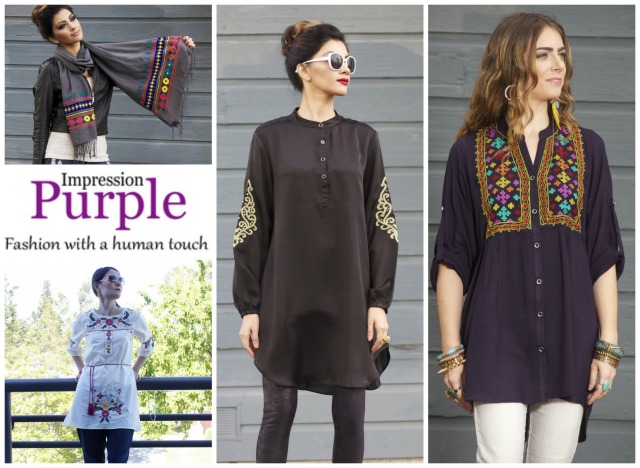 tribal love scarf-$85 // vintage floral embroidered top-$38 // black tilla-$70 // baroque top-$85
I really love easy clothing and these pieces feel super easy but still super special and totally timeless. I also really like that there is a modern modesty in everything in Purple Impressions that speak to the culture of Pakistan and also to Drakshan and Afshan.
Drakshan and Afshan were kind enough to send me one of my favorite items–the Baroque Top–and I love it so so much I could not wait for the weather to get warm to start wearing it :).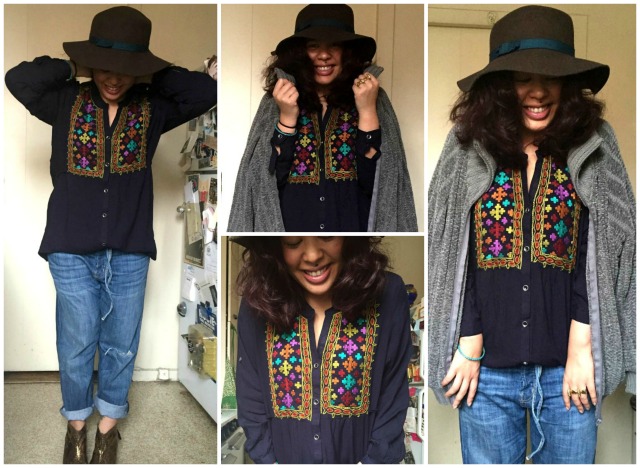 (hat-faire collection (on super sale right now) // baroque top-c/o Purple Impressions // sweater-thrifted from Cauz for Pawz// boots –cri de couer // jewelry-gifted)
The colors make in this top make it easy to pair with printed pants or jeans. It's also a great layering piece, it's thin enough to wear under a sweater but it also buttons all the way down so you can wear a top under. I'm excited to wear it solo in the warmer months!
But my favorite part about this Baroque Top is that you can see the work in it, the embroidery is fine and gorgeous. It really shows an artisan quality that very few of my clothes have and when I wear it I can think of Raza Bibi, the woman in Pakistan who carefully and skillfully made my beautiful top.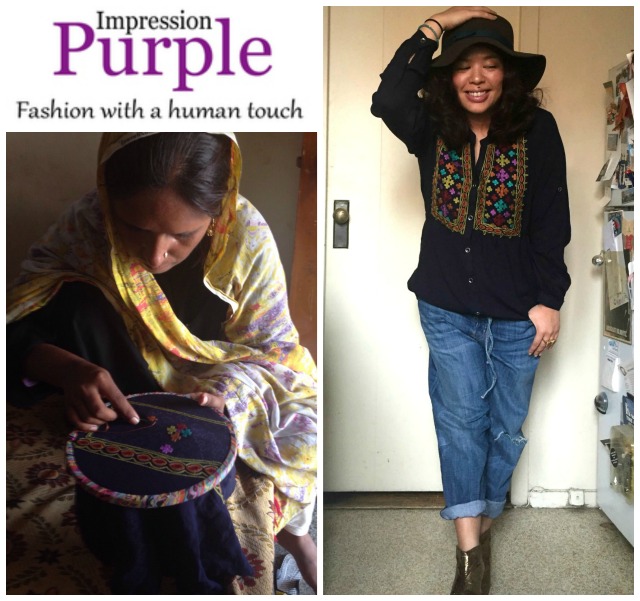 Get to know Purple Impression on their Twitter, Facebook, or Pinterest. Treat yourself to something special on their site HERE.