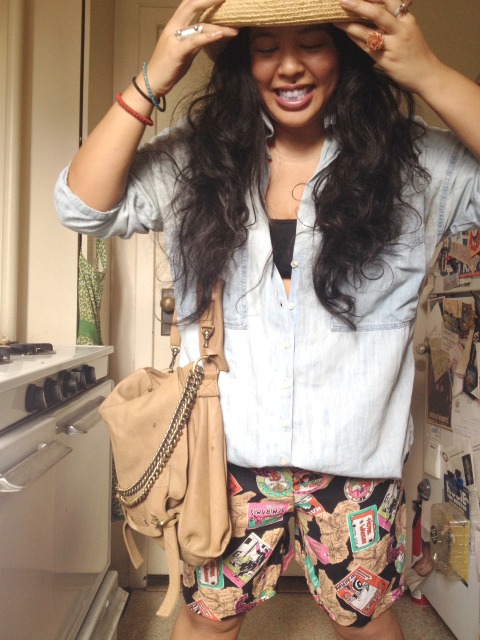 Well, hi there friends! I fear you may have forgotten what I look like because I haven't done an outfit post in so so long!
I LOVE me a summer weekend in NY. Lots of people go away so it's not as congested, ladies are wearing midriffs and summer dresses, men in their shorts and the city doesn't feel as hurried as the work week pace.  It's like everything is a little slower and relaxed.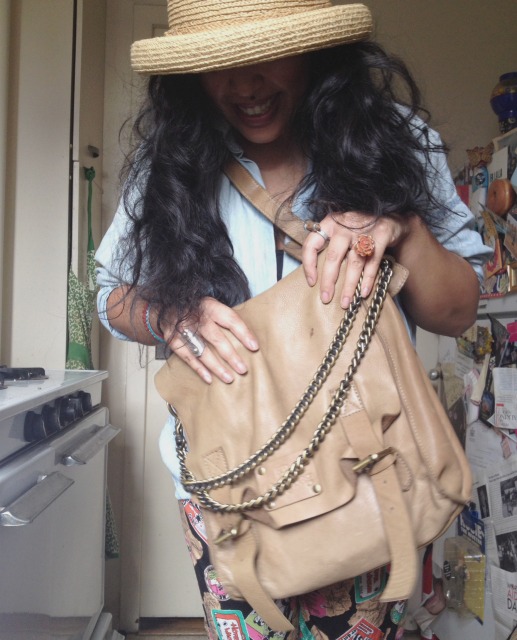 (hat-thrifted via cauz for pawz //shirt-thrifted via buffalo exchange//sports bra-american apparel//shorts-thrifted via vintage thrift//shoes-thrifted via ebay here//bag-omybag, 1st seen here // rings-indigo africa, nissa and gifted)
So this is me all relaxed and running errands around the city. On summer weekends I exclusively wear shorts! How about you friends, do you have weekend wear for summer? Does where you live suddenly morph into something else on Saturday?