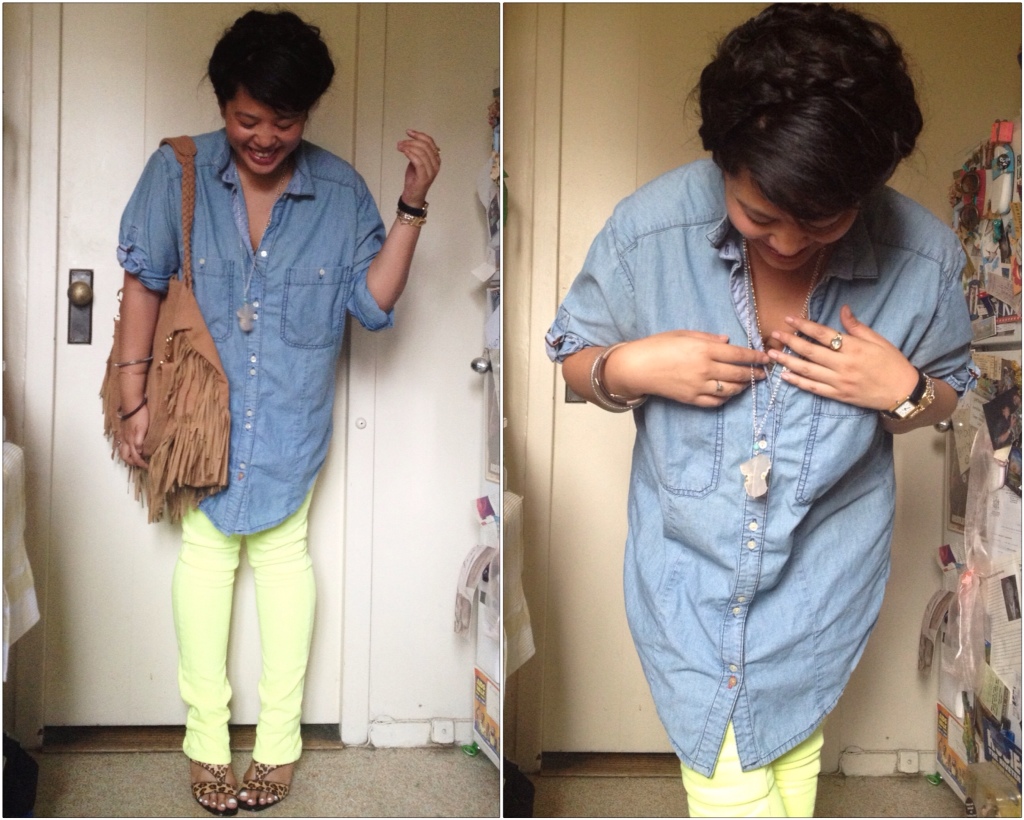 Hi friends! Happy Monday! I have a lovely ethical jewelry brand to share with you along with this sunny neon outfit to start out your week.
Peerless Charm is a brand that takes great care in where their materials are sourced; including wire made in the U.S., chain made from a family owned supplier with fair working conditions in China, beads from fair trade and ethical suppliers, and all these lovely jewels are handmade in Illinois. They are a brand constantly trying to do better and be better and that of course is something I just adore. Here are some of my favorites!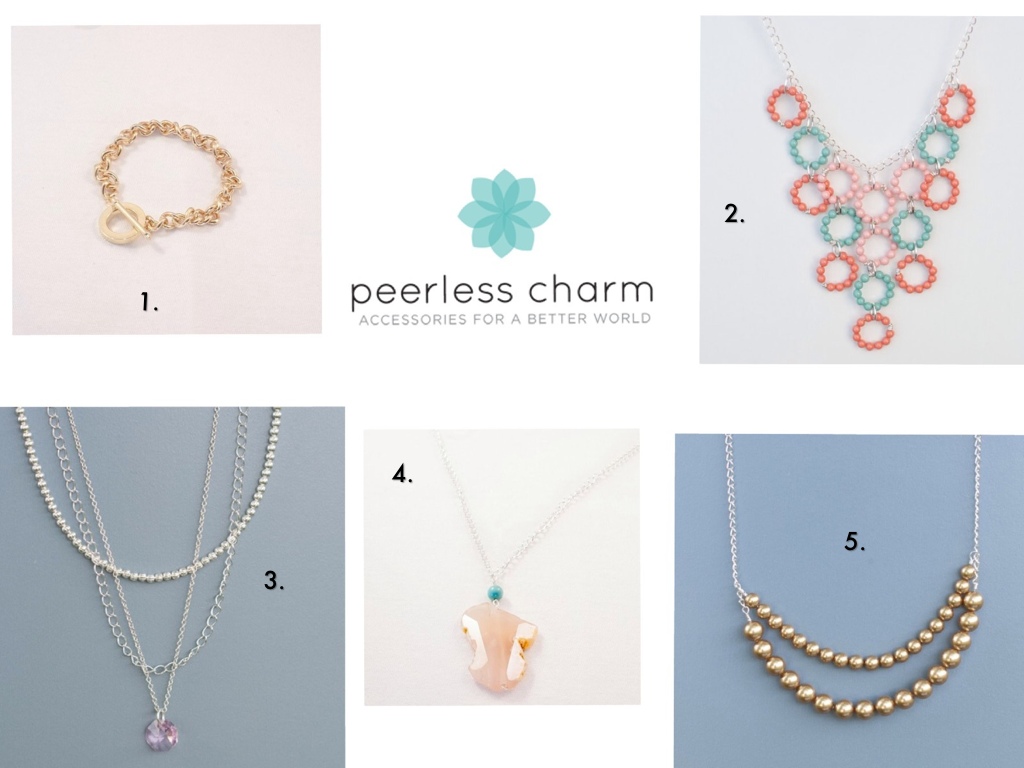 1. Simple Chain Bracelet-$10.00 / 2. Delightful Chandelier-$64.00 / 3. Layered Crystal-$44.00 / 4. Simple Bliss-$12.00 / 5. Tiered Necklace-$48.00
For me Peerless Charm's pieces have something that feels sweet and delicate and it comes thru in their jewelry as very very pretty.
Founder Lauren Malmquist was kind enough to send me a pretty gem from Peerless Charm's latest collection Blissfully Charming and I chose the Simple Bliss necklace ( #4 above); I think it added just the right something special to this outfit.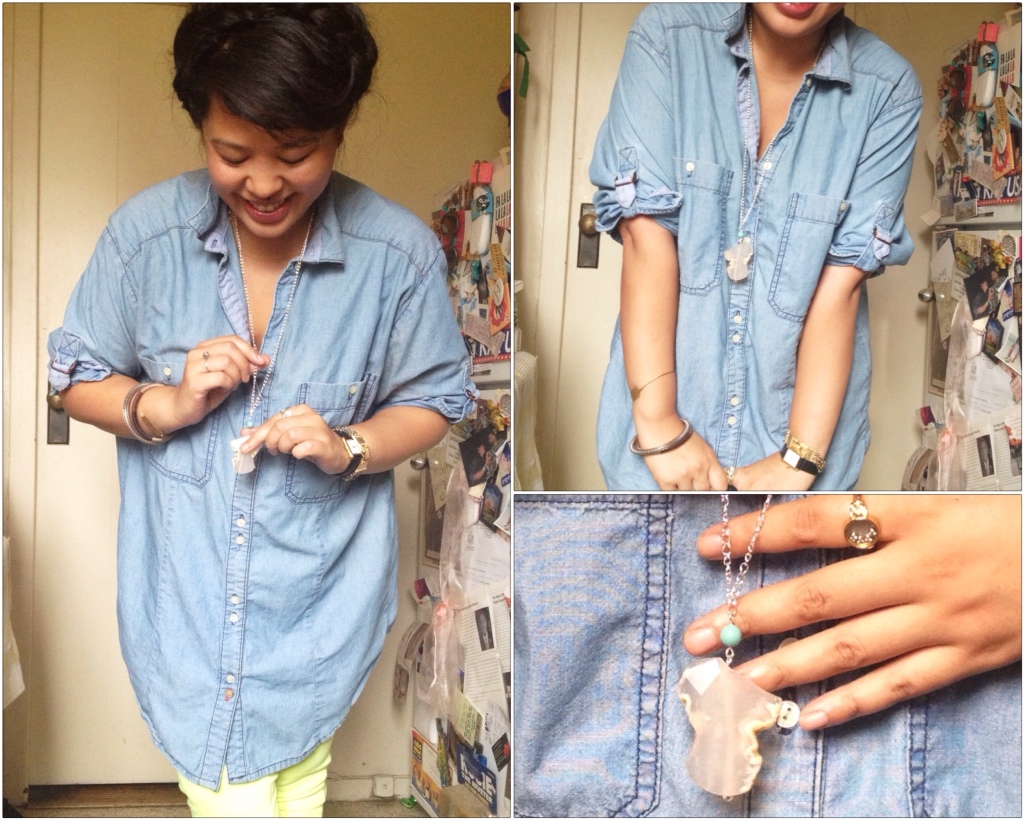 The preciousness of that little bit of teal with the earthiness of the agate stone is what I was drawn to in the Simple Bliss necklace and I really am thrilled to have it as a lovely detail to my neon time outfit and I think it will be great for many outfits to come.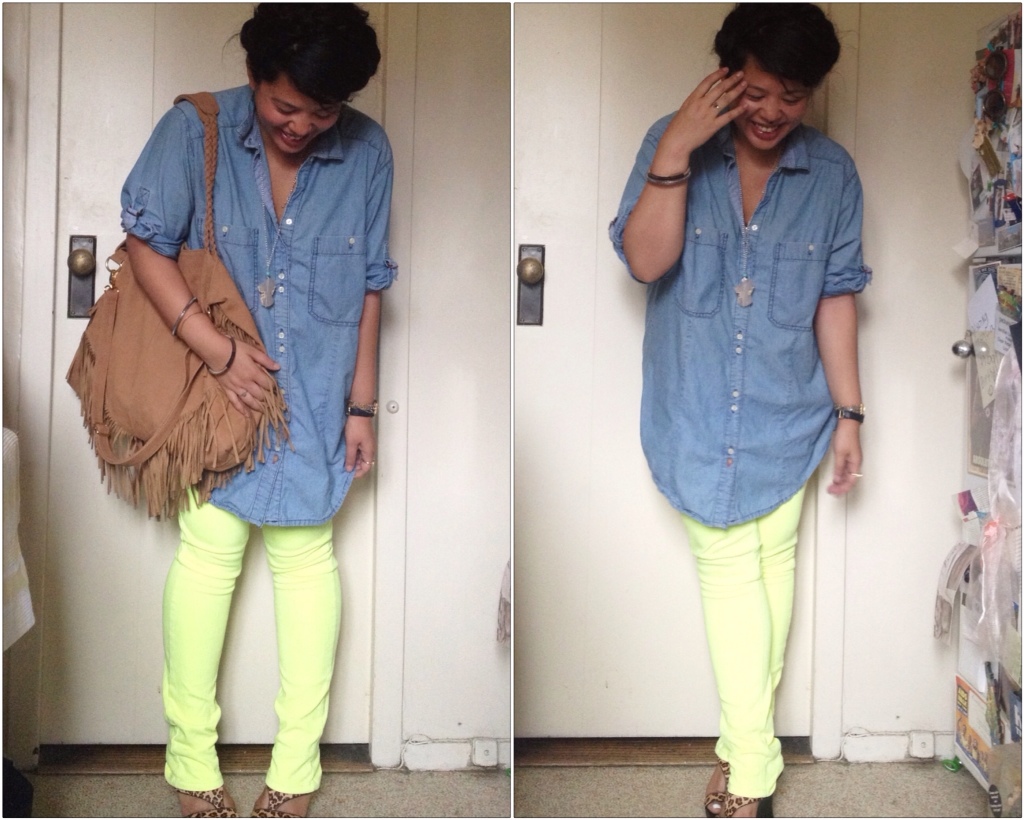 (outfit details: shirt-thrifted via buffalo exchange, bag-cri de couer via compassion couture; neon jeans-reuse jeans via fashioning change; shoes-thrifted via goodwill;  bracelets: bangle-Broad Street Beginnings and gifted; rings-gifted)
Thanks Lauren for reaching out! Friends, be sure to visit Peerless Charm to see all their beautiful jewels!
Have a gorgeous Monday!
disclosure: I was provided product from Peerless Charm for review, but opinions are 100% mine, you can read more on my review policies here.