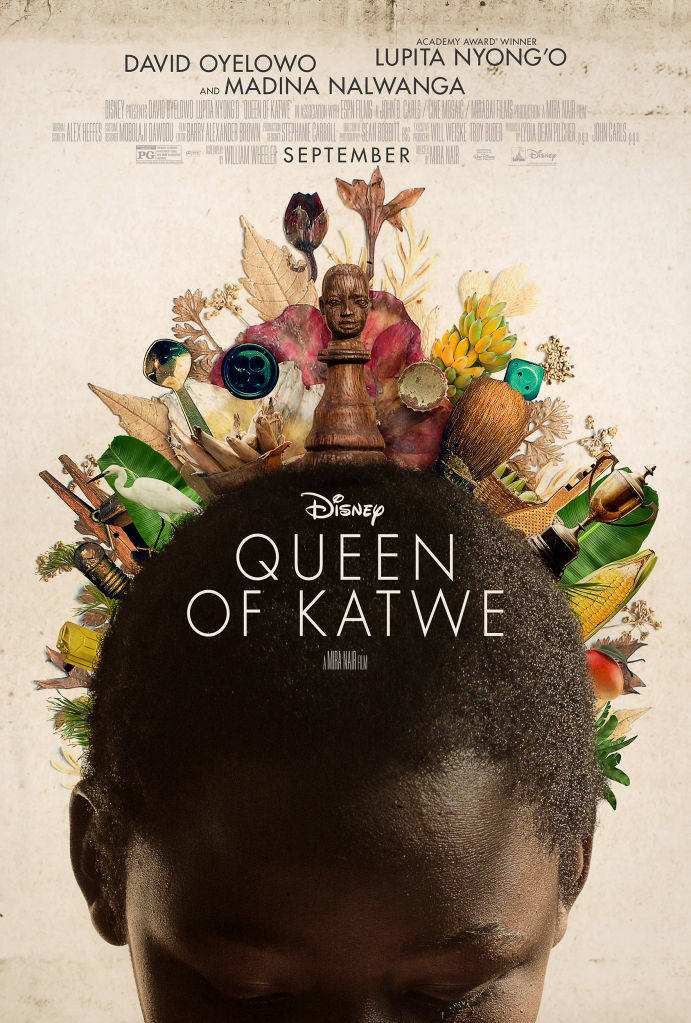 Happy Monday, friends! Hope you had a lovely weekend. I'm renaming my "Review of the Week" situation to just "Props" :). Succinct and more apt, no?
So today props goes to the beautiful film Queen of Katwe released by Disney, based on the book Queen of Katwe by Tim Crothers. Queen of Katwe is the incredible story of Phiona Mutesi and her journey from the slums of Uganda to participating in the Chess Olympiad and the circumstances, people and family that doubt, care, and ultimately all uplift Phiona on her way. Queen of Katwe will definitely make you cry and laugh out loud, but what I love most about the film is that director Mira Nair and all the wonderful actors really gave the film a lot of honor.
Nair is Ugandan herself, so is the star Madina Nawalanga and the many wonderful child actors in the film, and co-stars Lupita Nyong'o and David Oyelowo are 1st generation African Brits, so I believe this closeness to Africa among the actual storytellers brought a really fresh and inspired take on this story. HIGHLY recommed you go give this film a watch!
Now please enjoy some recent links that made me heart the internet :).
The first thing to consider is that you need to be kind to yourself before you can be kind to others. Knowing that you will make mistakes allows you to accept that you aren't perfect and is great for your well-being.
Moving on from your own mistakes allows you to move forward. We aren't machines and we are going to make mistakes at some point in your life. This will help you be more content and your kindness for yourself will shine through.
Have a wonderful week friends!