Hi friends, I know it's been a little bit since I've posted. Truthfully, I felt a little uninspired and in need a bit of a break. Hope you all don't hold it against me!
But I am now truly inspired by SPRING! Yay! Although the April showers are definitely in NY, Spring is blooming  and on this Earth Day I thought an ethical round up of some sweet blooming ethical fashion is appropriate :).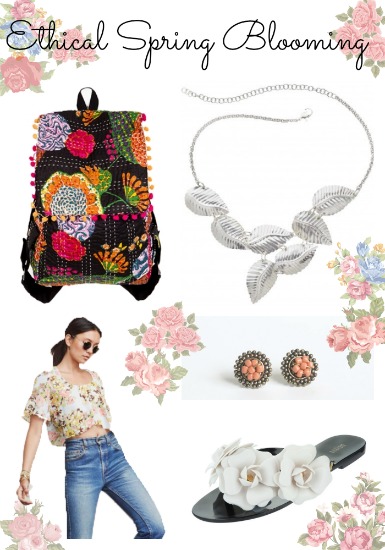 floral backpack- $52.50 // silver leaf necklace-$44.25 // floral crop top-$68 // coral flower studs-$15 // melissa garden slip-ons- $80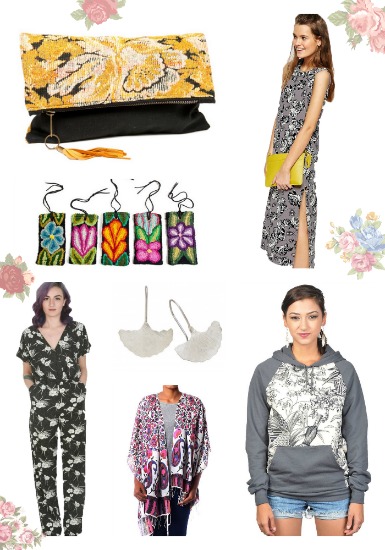 yellow tapestry clutch- $50.70 // asos africa dress- $81 //floral luggage tags- $12 //flowered jumpsuit- $65 // gingko earrings- $34 // scarf- $49.49 // floral hoodie-$60
Have a wonderfully beautiful Earth Day my friends!
"The earth is what we all have in common." — Wendell Berry
(photo from NASA)