Again, I loooove Valentine's Day. Call me a sucker but I just think it's a sweet day to express a little love and that's an idea I can get behind.  So I obviously couldn't let my fave holiday pass without doing a gift roundup of Ethical Valentine's day gifts for you!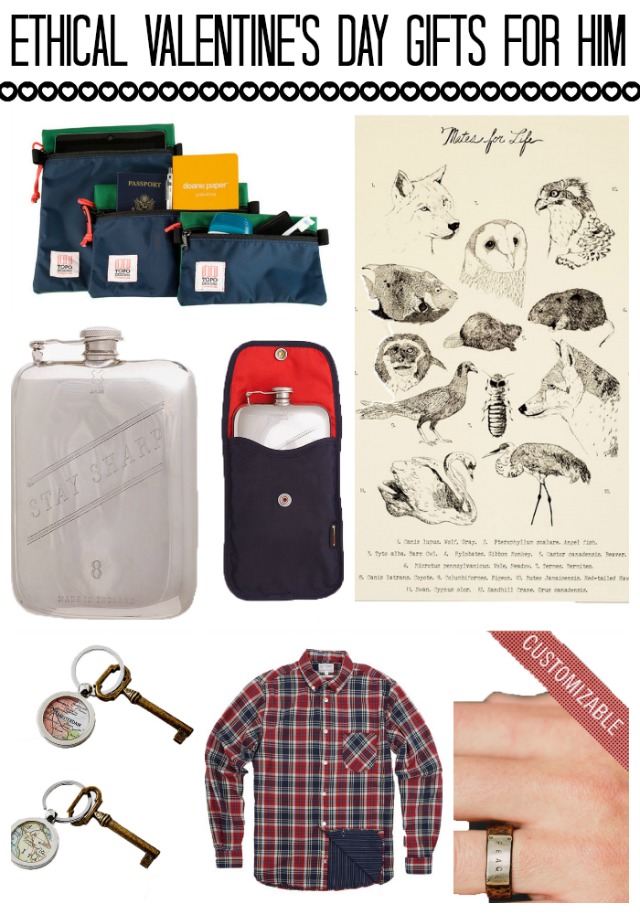 Travel Pouch ($13): Fill these bags with your boo's favorite travel things…maybe even a ticket to somewhere!
Mates for Life ($28): I LOVE THIS POSTER SO MUCH! It's kind of the love poster I'd like to get because it's really beautiful and romantic without being syrupy.
Flask ($98) // Flask w. Case ($148): I love this dapper flask and case…you can pre-fill with his fave booze.
Custom Map Key Chain ($35): Put his hometown or your new place together or maybe your dream place, best memory…possibilities are endless in this custom map.
Double Faced Shirt ($92): I love this shirt, V-day colors plus an extra layer to keep him warm.
Customizable Copper and Silver Ring $75: Write in your little nickname for him or his favorite word, another one with endless possibilities.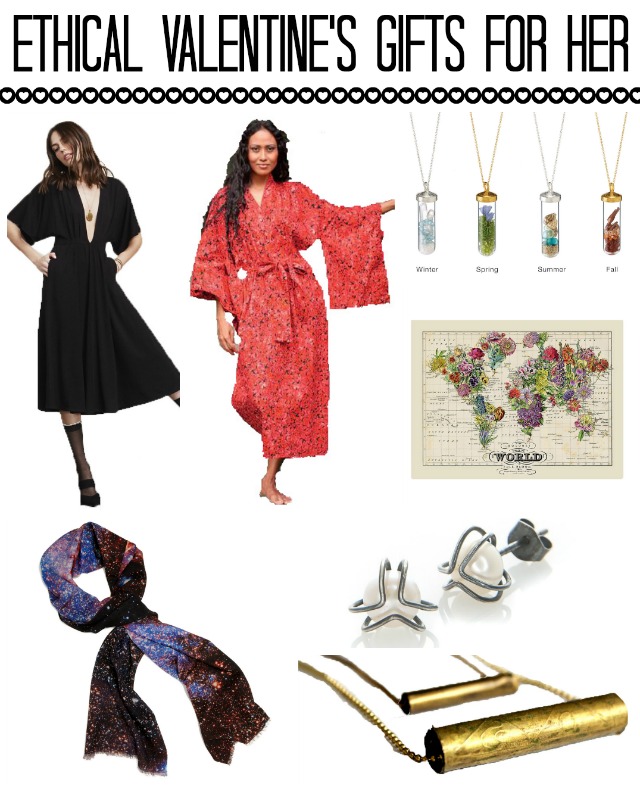 Deep V-Neck Dress ($98): I like that this dress is definitely super sexy, but also could be worn really conservative with a shirt underneath for everyday life.
Red Floral Kimono Robe ($53.99): Friends, I love a kimono robe! I love that it looks so romantic and adds luxury to just walking around your home.
Seasons Terrariums ($85-$95): Give your lady her favorite season, she can have a bit of summer even in the dead of winter :).
Bouquet Map ($65): Better than flowers! A flower map that will never fade.
Hubble Telescope Milky Way Scarf ($65): OMG! I love this scarf so much…it's wool, so should be warm. Nothing like giving the gift of the galaxy in my book.
Pod Pearl Earrings ($44): I love the idea of giving this super classic gift. A fresh water pearl is never going out of style and this caged metal gives it a bit of contemporary edge.
 LOVE Protection Necklace ($45-$50): This necklace would be really great for a lady or gent. The scroll is made of upcycled metal and the inscriptions mean: abundance, protection, healing & good luck. A simple statement with a lot of meaning.
And because I love an adorable card, here are some super sweet, sweet, sweet fair trade Valentine's Day cards to get any sweetie.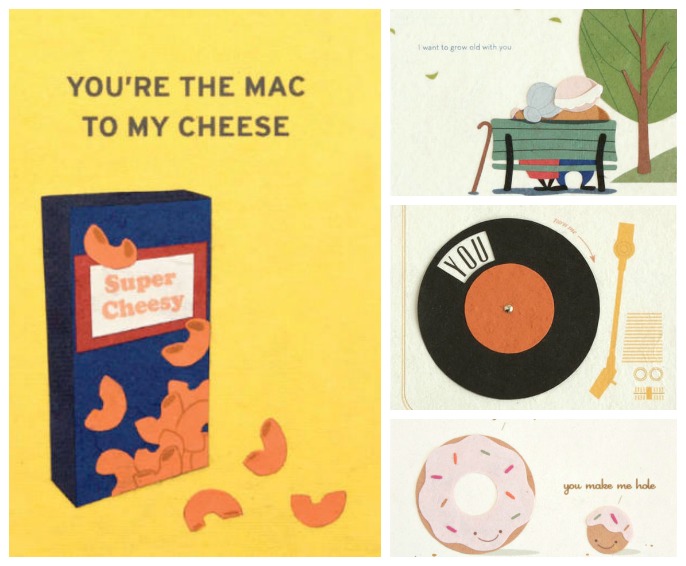 Cards available HERE at Fair and Square.
Also, friends I'd just like to say I really don't think you need to be in a relationship to have a Valentine! Pick your mom or a friend or your sibling—make them your Valentine! Get a card and a little something, you'll make their day :).