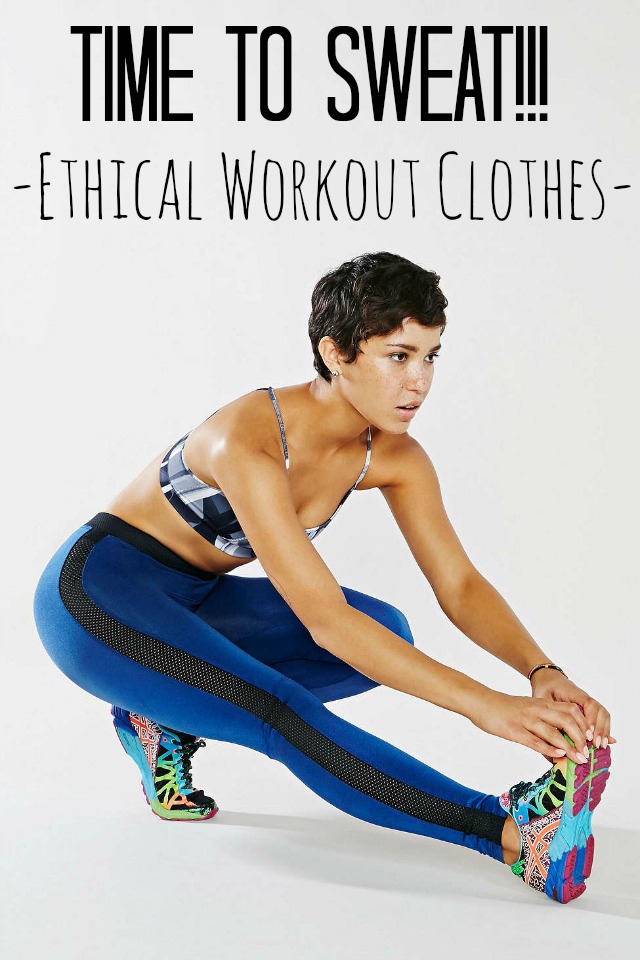 (tuxedo mesh leggings-$29.99)
I don't know about you friends but I way over indulged this holiday–which is fine, tis the season…but now the holiday is O-V-E-R it's time to get myself back on track and put some extra time at the gym.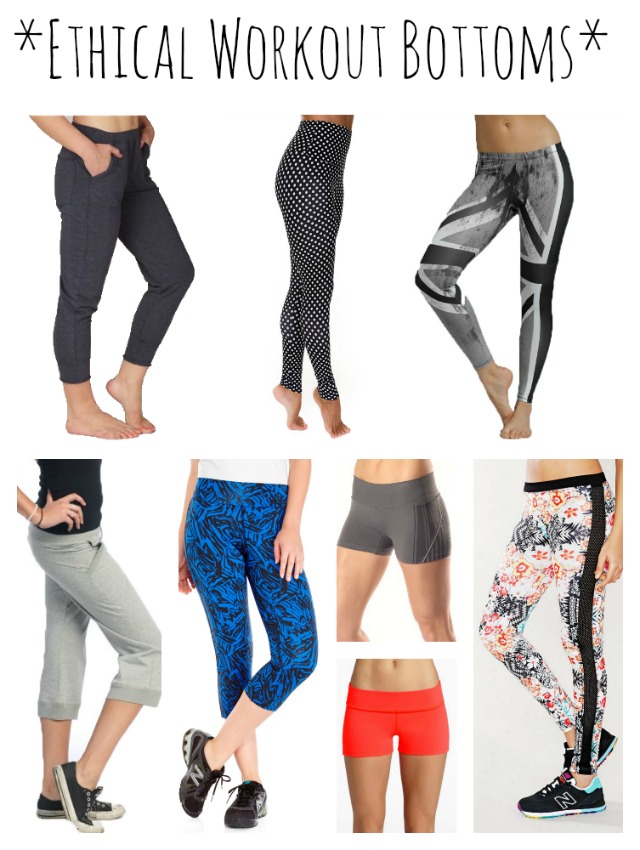 (gray capris-$30//polka dots-$69//theatre district leggings-$48//light gray capris-$26//electric blue-$24.99//gray boy shorts-$45//neon berry boy shorts-$40.95//tuxedo patterned leggings-$29.95)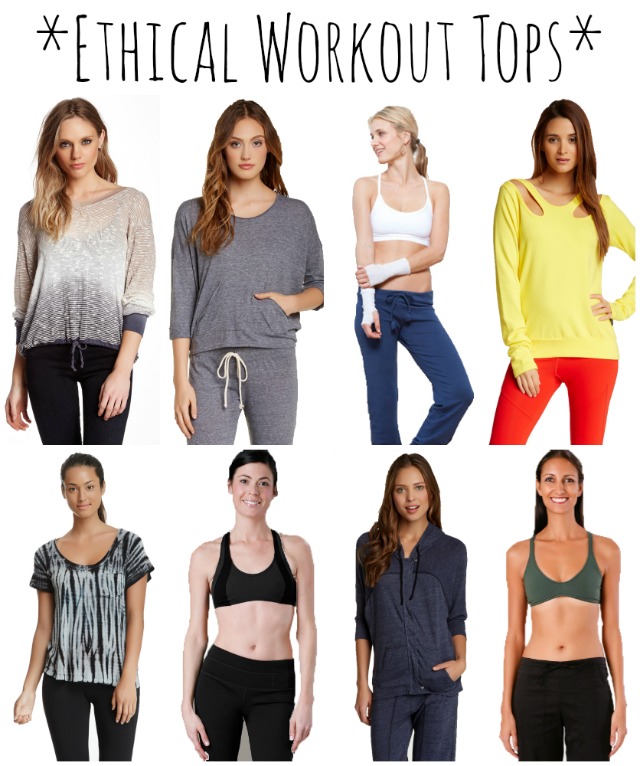 (draw string top-$59.97 // gray pocketed long sleeve-$49.97 // whit sports bra-$35 // yellow cutout tee-$44.97 // tie dye tee-$10.80 //black sports bra-$29 // gray hoodie-$49.97 // army green sports bra-$36)
I have never treated myself to decent looking gym clothes. I have pretty good sports bras and a couple of good running shorts (chaffing ruins your life), but other than that I'm really that girl rocking old sweats or that free t-shirt from an event on the treadmill.
BUT, I kind of totally want to change this. I want some workout clothes that I would actually wear in real life too! I think it would make a difference to like what I look like while I'm climbing that stair-master or holding that plank. So I thought no better first post in 2015 for me than a roundup of ethical workout clothes for motivation.
Hope the new year has been treating you well, friends!