(via goodreads)
Hi friends…have you ever made a big change in your life? Breaking up? Changing jobs? Moving? My awesome brother made quick decision to move across country recently and on his latest visit he confessed that he missed New York, and it hasn't been easy.
My bro is not one to share his feelings and my heart broke in little pieces when I heard the sadness in his voice. But I recognized this feeling all too well…I've felt it at every new job, in my many moves, and after every breakup. But the truth is I've never regretted any of it! I've been thankful for each and every change and all those experiences have made me braver and more confident than I knew I could be.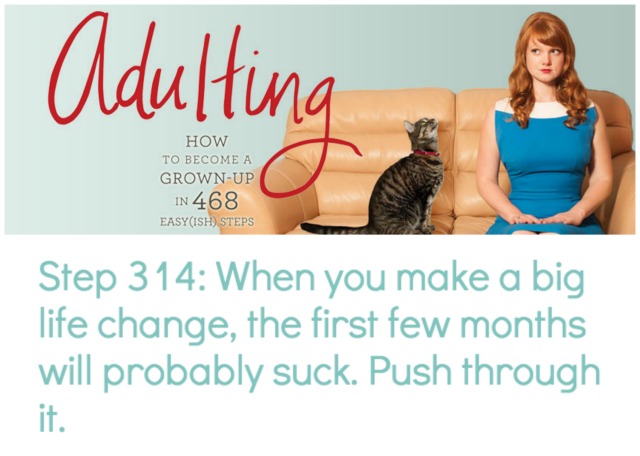 (photo via Adulting)
Although I know all these things! A huge change is STILL terrifying (!) and even though there's no way to rid the growing pains of a big change, in light of my bro I thought I'd share my tips on how to bear it a little better :).
KNOW you're totally capable: If you're thinking: "OH NO! New place, no friends!…I'll never make friends here!"; or "OMG this job is SO HARD! I'll never be able to do it!" -these are COMPLETELY false! And you'll have to remind yourself and remind yourself again that these ideas are just untrue… Of course you're capable of making new friends–you're awesome! And your new job is new, you have to learn it and then you'll be great at it!
Think of the people you admire:

Did they have it easy?! Probably not, from Beyonce to Michael Jordan–from your very own mom to President Obama…these people all have ventured and struggled thru HUGE changes. They did not become the people you admire from having an easy life.
(via chidbird) 
Don't get overwhelmed: Easier said than done…I totally know! But I love a good list! New job–write down all the things you want to learn; new home–make a list of things you need to do and places you want to go. Making a list breaks a mountain of "to-do's" into single tasks you can tackle one by one.
REMEMBER why you're there

: Why did you break up with this person? Why did you leave your old job? Recalling why you left/changed/moved  will put your growing pains in perspective. Were you happy where you were?
Even though my bro expressed his troubles, I actually already see him getting way better! He's really blossoming and enjoying his new job, but I remember his first week there and how overwhelmed and helpless he thought he was, just a few short months ago :). So I know he's already on his way!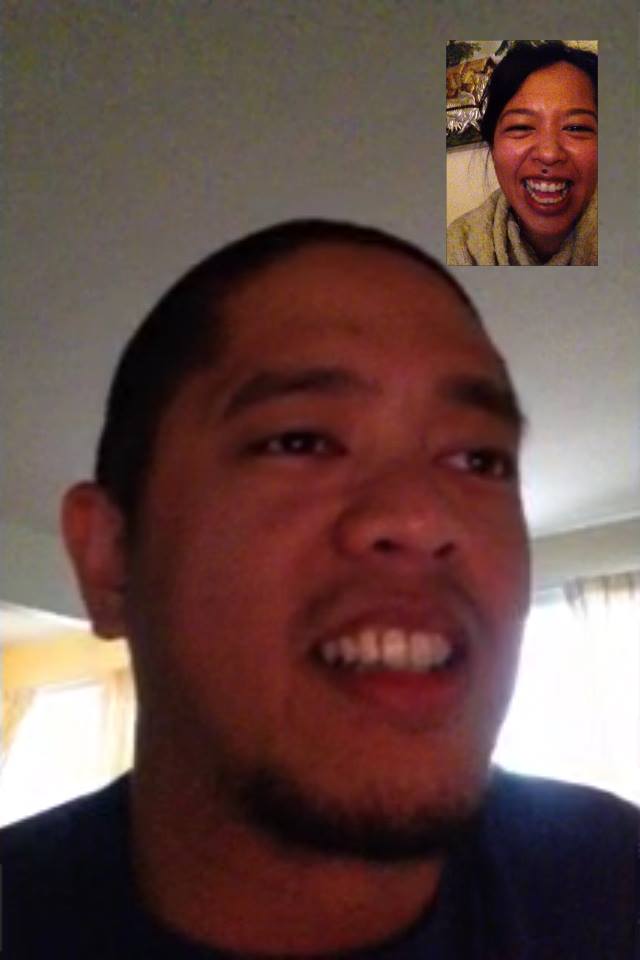 So friends, what are your tips for big changes!? Going thru any growing pains lately?
PS- LOVE YA BRO!