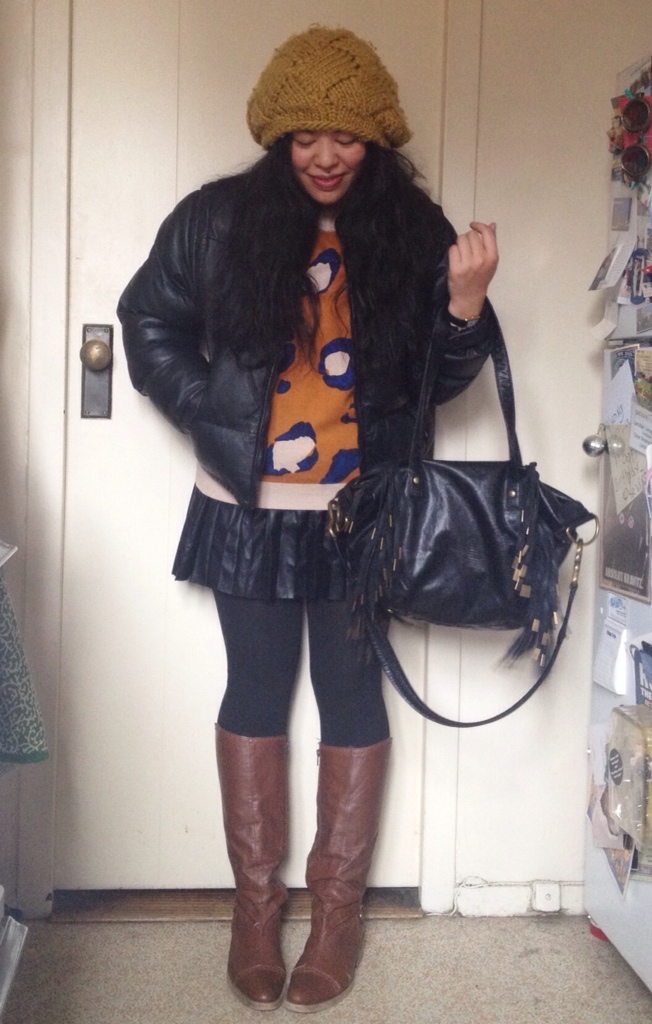 Over the weekend it got to a balmy 40 something degrees (uhg, Spring please come!) so I got to switch up my coat, which I was sadly so excited about.
I bought this leather bubble coat (that turns into a vest!) at Salvation Army's annual Winter Coat Sale, I read about this sale on Tales from the Thrift and it is the best thing ever! If you're in NY you MUST go!
I'm not super into matching, but I really loved pairing this leather bubble jacket with my new faux leather pleated skirt. I think this matching is a bit more unexpected—I mean… it is leather on leather.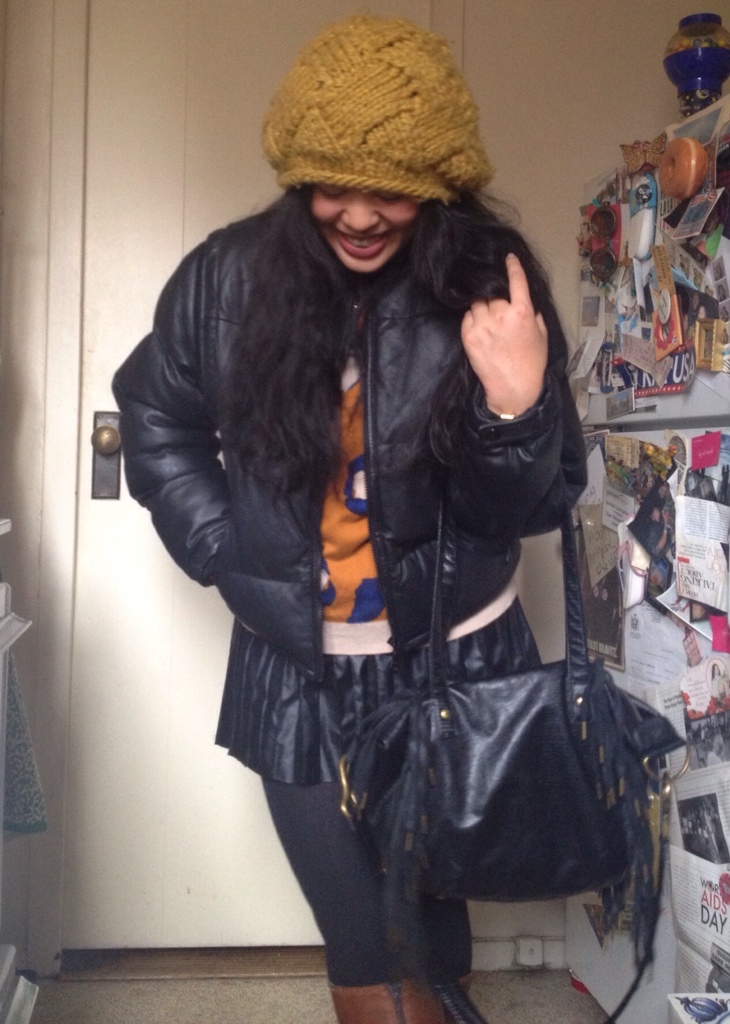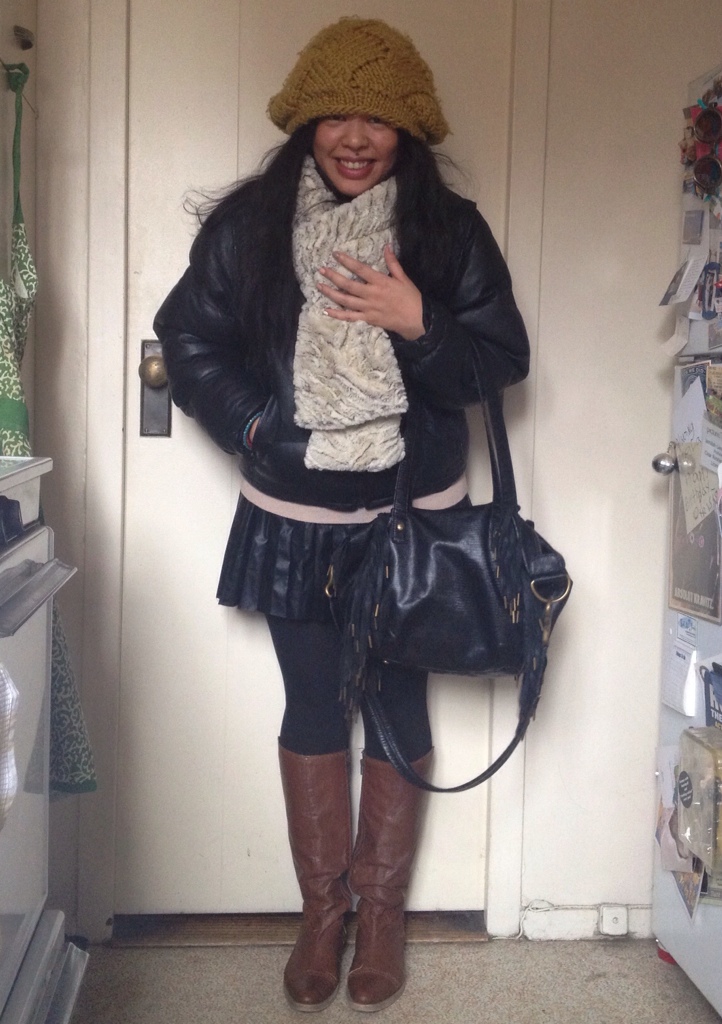 (hat – soooo old // jacket – thrifted via salvation army // sweater- thrifted via goodwill// faux leather pleated skirt -thrifted crossroads // scarf – via daisy's in alameda // bag – matt & nat // riding boots – novacas via compassion couture, available here)
Of course 40 something is still nippy for me, so I still had to bundle up. I bought this scarf while I was visiting my bro in San Francisco, have no idea what this scarf is doing in such warm weather! I sadly ripped out the tag, which I regret now because it's rare to find this kind of scarf made in the USA and this one is (!).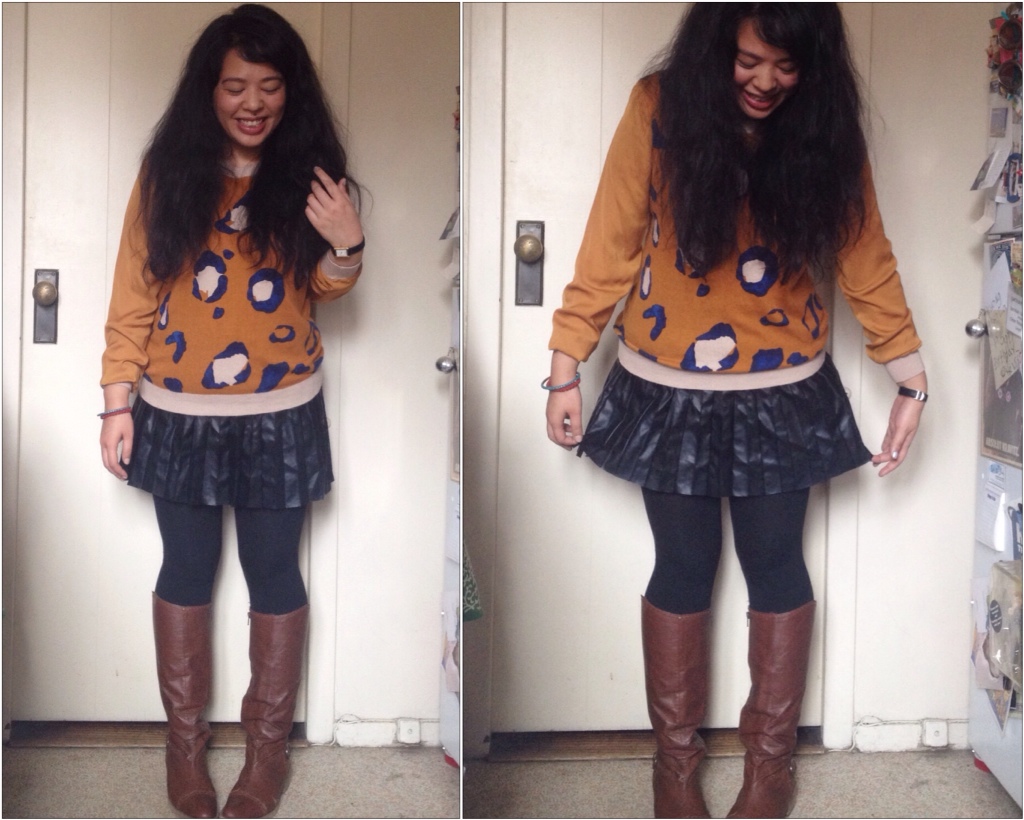 I think this faux leather pleated skirt is going to be a new fave. It's actually been on my list of things to buy for a while and I'm so happy I waited. I love how having patience to wait to buy what I want has gotten so much easier and like I told you, I always manage to find what I'm looking for!