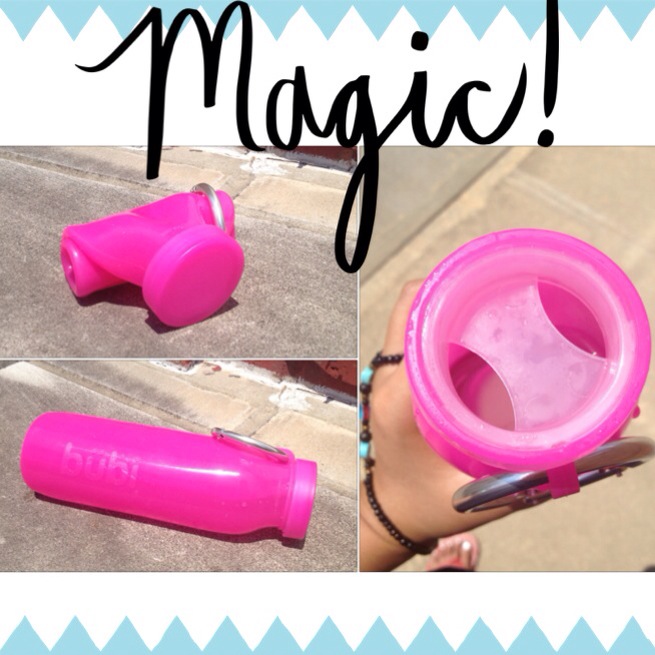 When I went to the Green Festival back in April, one of the goodies I brought home was the magical water bottle that is the Bubi! Mannnnn my Bubi is a life changer!
Hydrating during the summer is super important and my Bubi makes this easy business. I have 2 other water bottles (one I keep at home and one I keep at the gym), but my Bubi takes the cake on the one I use everyday. I am constantly shocked by how well it works!
(image source Gizmodo)
The Bubi water bottle is made of Eco-Friendly high grade silicone that is BPA free and it can hold hot or cold liquid without a problem! My two favorite things about my Bubi water bottle is that there is absolutely no residue taste and it is safe to put in the freezer, which has been just amazing in this crazy heat.
When I took these pictures it was 103 outside! 103!!! Yikes, righ?!?!
I just couldn't let this summer pass without introducing you to my new summer BFF-Bubi :D.
Bubi water bottle is available here for $24.99.