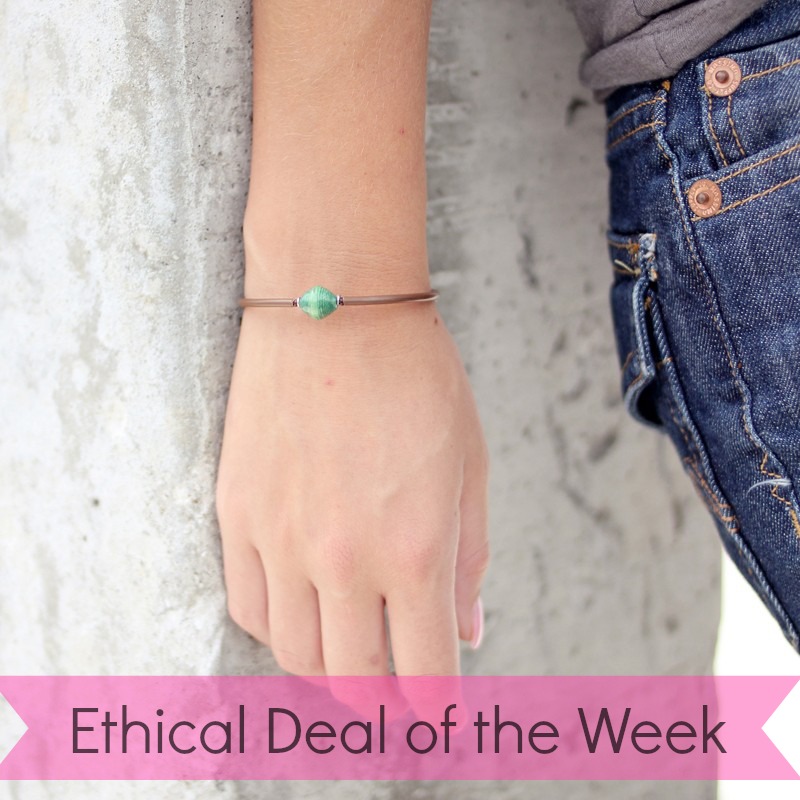 Happy weekend!!! I love a Saturday morning, don't you :). Please enjoy some of my most hearted links from this week.
Ethical Deal of the Week:

I love the Kijani Bracelet by Badala available at Pure Citizens for $10. I think it's both delicate and urban. Pure Citizens is a flash sale site for all ethical products. Need an invite?! Here ya go!
Banning plastic bags totally works.
Life's numbers game that is depressing and encouraging at the same time.
Lastly, how beautiful is this chart on how to eat with the seasons.
Have a gorgeous weekend!