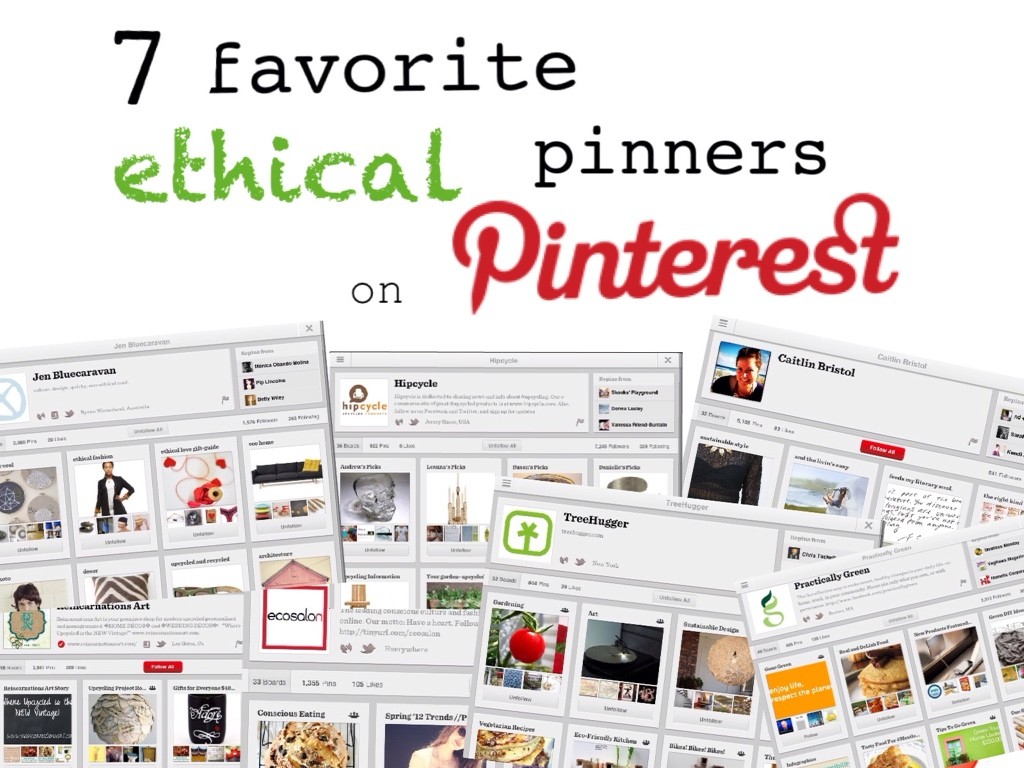 Hi friends I've been contributing to the group Ethical Fashion Bloggers for a handful of months now and it's been GREAT. The Ethical Fashion Bloggers are meant to be a resource for blogging about ethical fashion and I'm really proud and happy to be a part of it.
I haven't been sharing posts with you lovely readers because thus far my posts were directly related to blogging, but I think this one is a good one for you guys too!!
I LOVE Pinterest and selected my 7 favorite ethical pinners with tips on how and who to follow on Pinterest so your timeline stays relevant. See full post HERE!