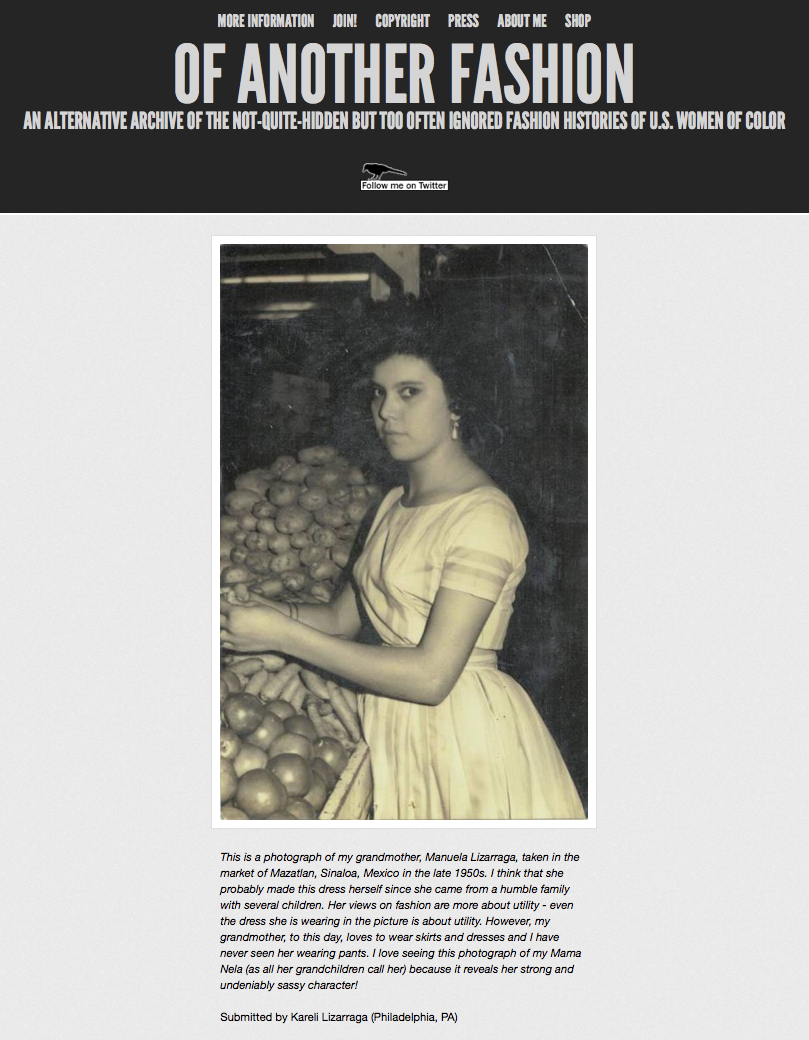 I discovered Of Another Fashion one late night while trolling the internet and I could not bring myself to leave this site. I was just so captivated by the beautiful photographs, the immigrant stories of hope and achievement, and the personal sentiment and statement behind each of these pictures.
Of Another Fashion is an archive curated by the Minh-Ha T. Pham. Pham is an academic from Cornell University her research focuses on the convergence of fashion, race, gender and media. You can find Pham's writing on fashion on ThreadBared and in many academic journals.
Of Another Fashion's is comprised of Pham's  tireless research in libraries and online as well as from reader submissions. It is a startling archive with a lot of life in it. Please enjoy some of my favorites.
Favorites from Pham's Research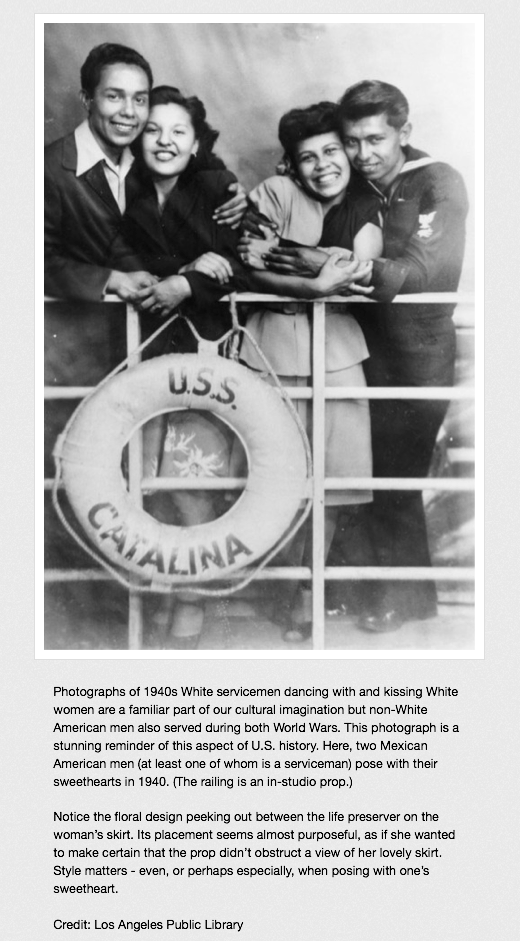 Favorites from Readers
So great, right? I've seen images of my mama and her sisters in in the 60's and 70's and they were serving up some FASHION (capitals necessary). Maybe that's also why Of Another Fashion spoke to me so deeply. I'm a first generation American and I really can't imagine leaving your home and going so far away with just the hope of a better life and I see the same stories come to life somehow in this archive.
P.S-My mama and aunts still put on bold patterns, bright colors and have very much their own distinct sense of style till this day. They are fearless!!!
Go visit Of Another Fashion HERE. And if you'd like to contribute to this beautiful archive of women of color you can go HERE.
Of Another Fashion has a limited edition tote bag HERE.