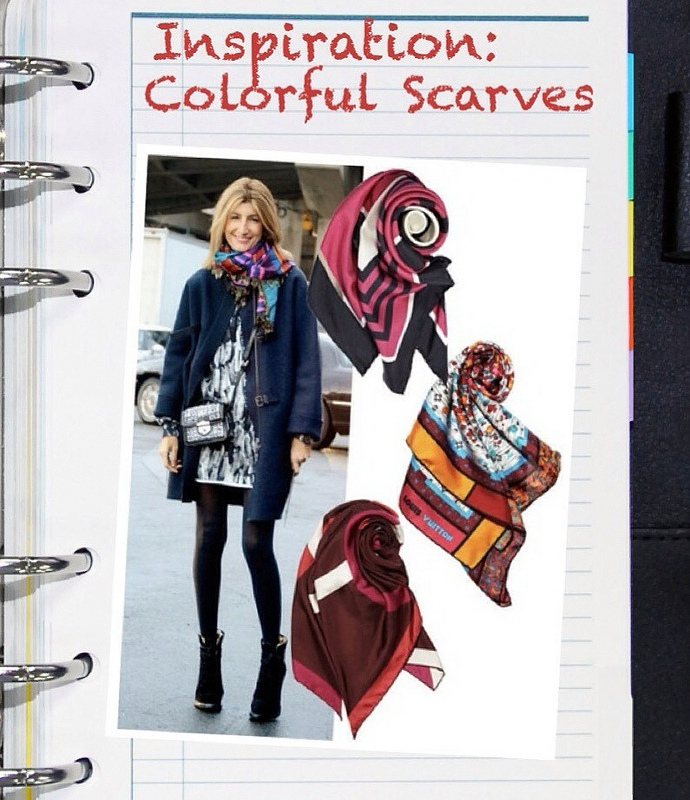 (photo source: harper's bazaar here)
I saw this little vignette in Harper's Bazaar this past September and immediately ripped it out, for you my friends! I feel fall and winter gear tends to be on the neutral/dark/gray side so the addition of a colorful scarf in a soft fabric makes for a really fresh juxtaposition.
There are tons of ethical options for this trend that are friendly to your wallet as well :). Here are my picks!
If you're feeling spendy…
If you're on a budget….