I've mentioned that I'm obsessed with neon right now and while I'm still looking for that perfect neon dress I am still injecting little bits of neon into my winter wardrobe.
I wanted a neon necklace that was a little bolder than my bluma project necklace (seen here), so I decided to make one :).
There's really not a whole lot of steps to this sweet DIY, but we shall first start off with supplies.
Supplies:
Chain-I had some lying around, but you can buy at any craft store or remake a necklace you don't wear.
Pompom trim-About $2.00 a yard, you can buy at a craft store or find fun vintage trim on Etsy.
Jewelry pliers
Fishing wire thread
Needle
Scissors
Instructions:
Measure your chain to your desired length and trim
Thread your fishing wire thread through your needle
Start attaching your pompom trim to the chain by basically sewing them together.
SEW SEW SEW-I'm not going to lie this process was a little cumbersome for me at first, but once I got into a rhythm it went by pretty quick.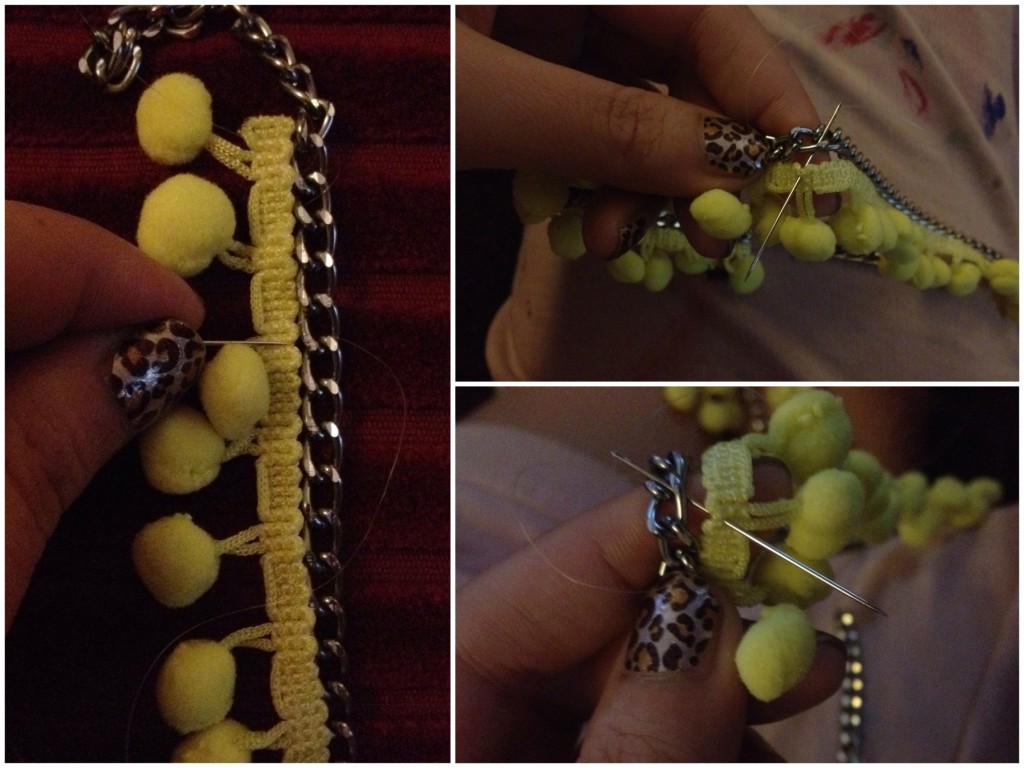 5. Once finished putting on the desired amount of trim either add a jump ring and a fastener or just attach the end links on the chain to close.
6. Wear and be merry :).
I love my pompom necklace! It feels super festive :).