Hi friends!!! So a couple of things new in this image: 1) my new do!-About 11 inches of hair donated to Pantene Beautiful Lengths and 2) my new go to scarf courtesy of HappyScarf.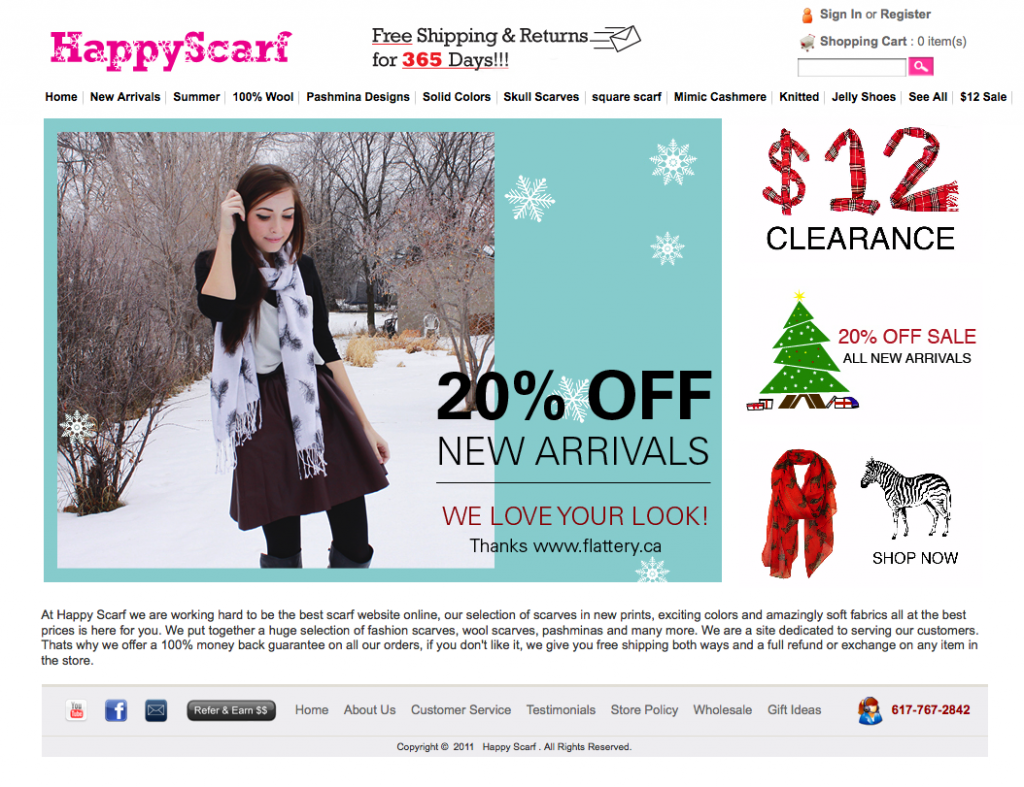 When HappyScarf contacted me I could not have been more excited!  Scarves are literally my favorite accessory and for me they are year round. In the freezing cold of winter or  in an air conditioned subway car in the dead heat of summer- a scarf is my friend. HappyScarf is a small business out of Boston that sells super beautiful scarves and they were kind enough to ask me to select a few to try.
The first one I chose was the Navajo…(it's on sale  at 20% right now by the way).
I adore this scarf. It is ah-mazingly soft, completely warm and the colors are so lovey and earthy. Wide scarves are really my preference because it allows for a lot of playing as you can see :). I already know this scarf will be a daily wear in my winter wardrobe.
For my second choice I wanted to try a lighter weight scarf so I chose this fun number…
You might not be able to see the fun…well I'll tell you! The scarf is called the Mini Skull Scarf (in olive). I love a little subtle attitude with a wink.
And my third choice friends is for YOU! I debated and debated on what scarf to choose for you, but I finally landed on the Fluffly Houndstooth. I'm in love with houndstooth right now and I've been seeing it kind of everywhere. I also think it is a pattern that is definitely traditional but still reads modern and houndstooth has a lot of interest while still being classic.
So friends YOUR GIFT!
This scarf is excellent in life and is sitting wrapped in my apartment waiting for one of you!
To enter this giveaway there is only one requirement– visit HappyScarf and tell me what pretty scarf is your fave by leaving a comment. You do not need a blog to enter all you need is an email address to submit a comment and you can submit anonymously.
Here I'll start!!! Another fave of mine is HappyScarf's Zebra Collection… Now it's your turn!
Winner will be drawn on Friday at 11pm, December 30th and announced on Monday,  January 2nd- 2012!! You could start your new year as a winner!!!
Be sure to leave an email address where I can reach you! I will contact the winner via email and they will have 2 weeks to respond and then I will draw another winner. Sharing this post will give you extra entries-limited to 2 extra entries, for a total of 3 possible entries so tweet/google +/ facebook/stumble/tumble/pin away and let me know in the comments.
As you know from reading this blog I take a great deal of care in the manufacturing practices of the products I buy as well as the items and companies I feature. I did pose the question to HappyScarf and they assured me they are a company that has integrity in their practices and the PR person even complimented me on asking the question because not many people do. After reading their sweet story and watching the HappyScarf video I felt good about recommending this to you. And if you'd like to read and see for yourself visit HappyScarf's about page by clicking the image below.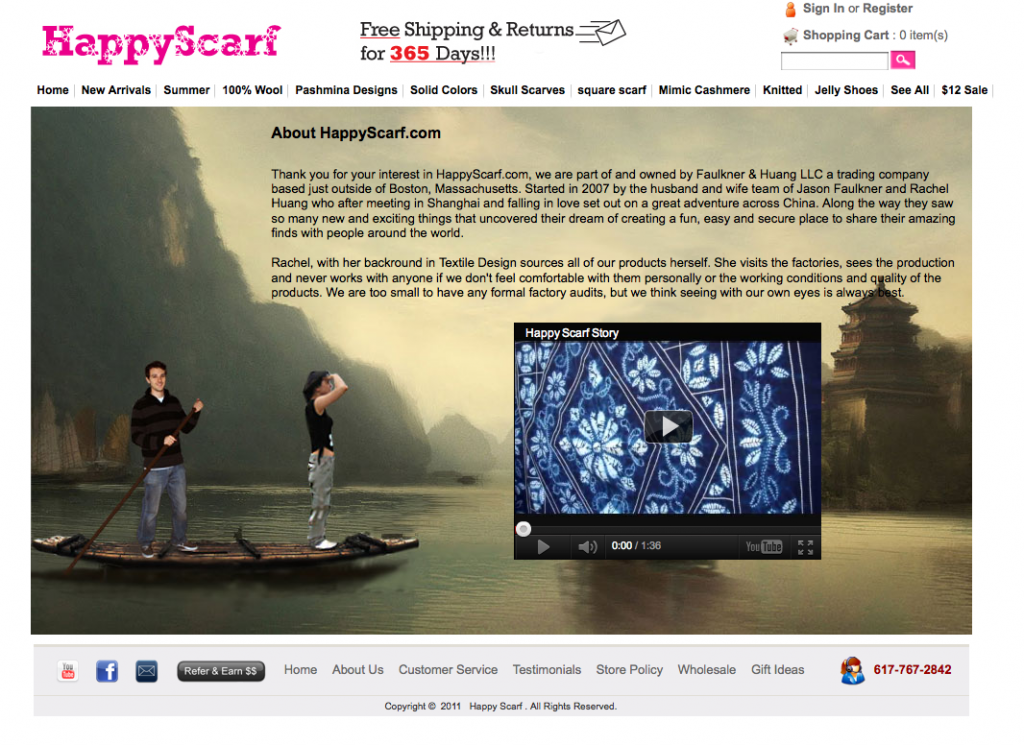 Good luck friends!!! I hope you find lovely things at HappyScarf to also solve your last minute Christmas shopping needs. And HAPPY HOLIDAYS!
Big THANK YOU to Molly from HappyScarf for being such a gem.