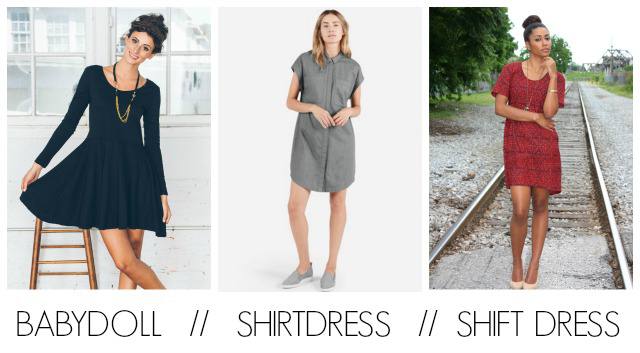 (babydoll-santi dress $54 // shirtdress-everlane in gray denim $75 // shift dress- dahlia's dress $72)
It's almost time for Thanksgiving here in the US and it's really one of the most loved holidays because it is a time for food, family, gratitude and did I say food? When the holidays come around it's time to indulge and enjoy your family's famous recipes and cheers to that!
To keep you comfortable and cute during this indulgent time of year, here are 3 holiday/indulging friendly dresses and of course ethical options.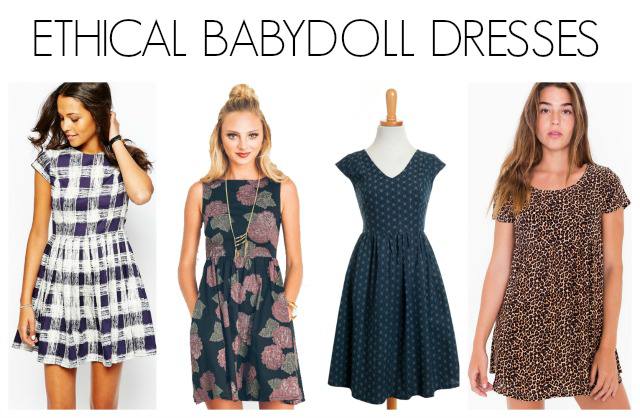 The babydoll dress has a higher waist line than your natural waist and then floats away from the body. It's a great option since you still get shape from the defined waist line while not putting any pressure on your tummy.
Ethical Options:  Brushed Check Print Skater Dress $126 // Hello Dolly Dress $86 // Aurora V-Neck Dress $85 // Babydoll Dress in leopard $28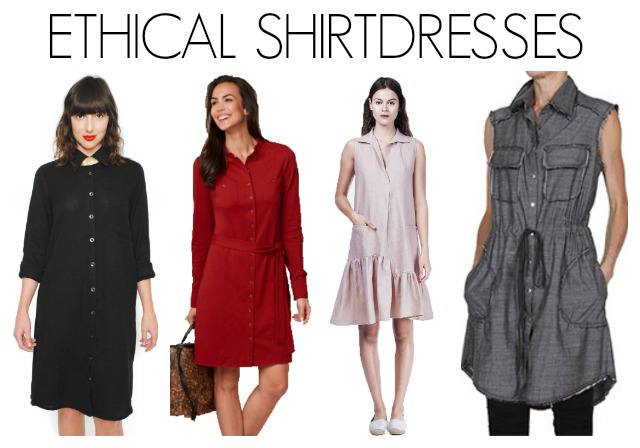 Shirtdresses are another great option, it's a dress that always looks polished and often with waistlines that you can make looser or tighter depending on your comfort, it's a great option to wear when you want to eat a little extra.
Ethical Options: Falcon Dress $176 // Organic Shirtdress $69.90 // Margaret Dress in Petal $129 // Emotive Shirtdress $107.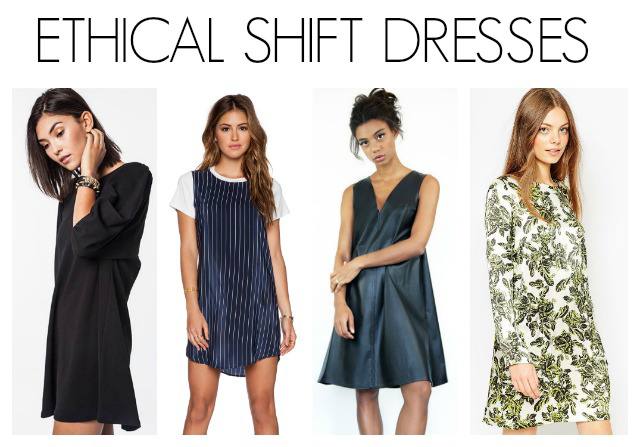 The shift dress is actually shaped a bit like a tent– fitted at the top and then a-lines out. For me the shift dress is a super classically shaped dress that is so forgiving you'll be able to indulge in sheer comfort and cuteness through the holiday season.
Ethical Options: Over-Sized Shift Dress $24 // Farah Dress $94 // Faux Leather Shift Dress $138 // ASOS Africa Shift Dress w. Pockets $86
So there you have it friends! Hope you found something to wear during your holidays in these indulging friendly dresses! Tis the season! Let's enjoy it to the fullest :).