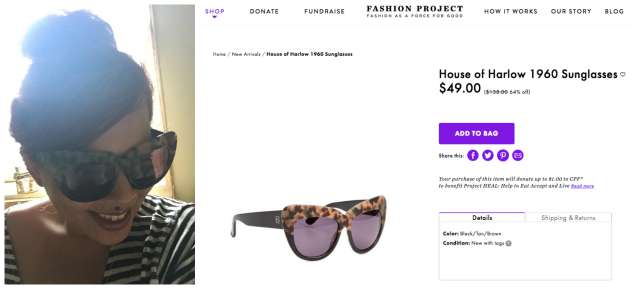 Another Monday in the books, friends! Review of the Week: this is me rocking a pair of House of Harlow sunglasses–my latest purchase from Fashion Project. I love, love, love this site! Totally reasonable prices for second hand goods and they also have items that are new with tags. But the best best part is that a portion of your purchase will go to a charity. My sunglasses purchase helped Project Heal :).
Now to the links! I hope you enjoy some of these recent reasons I hearted the internet!
Although I consider myself a happy person, I have moments of sadness, fear, depression and insecurity. I can't think my way out of those moments. I have to address the emotions and feel my feelings. Overshadowing them with positive thoughts would do us a disservice and prevent us from learning the lessons.
Have a gorgeous week, friends.