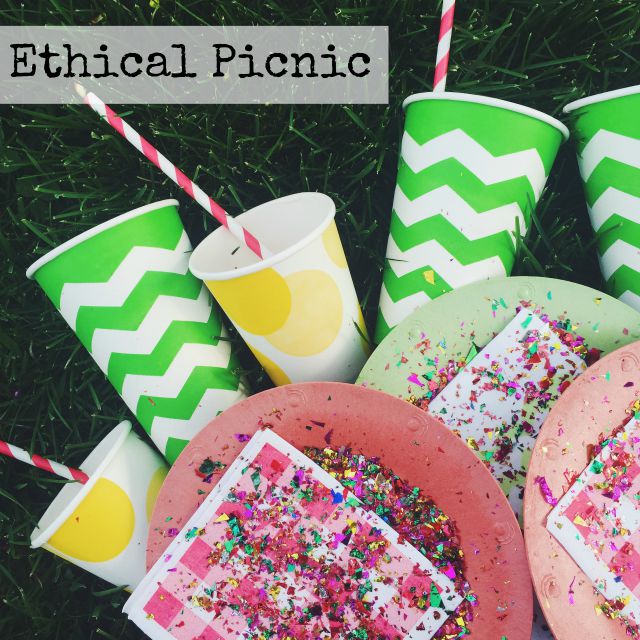 While the warm weather is still with us, friends let us picnic…and even better let's have an ethical picnic! I love to be outdoors when the weather is warm and eating/reading/relaxing/straight laying outside on a colorful mat is high on the list of my happiest things to do.
So in honor of my picnicking past time here is everything you need to carry, bring, and lay on to enjoy the great outdoors and have a great ethical picnic :).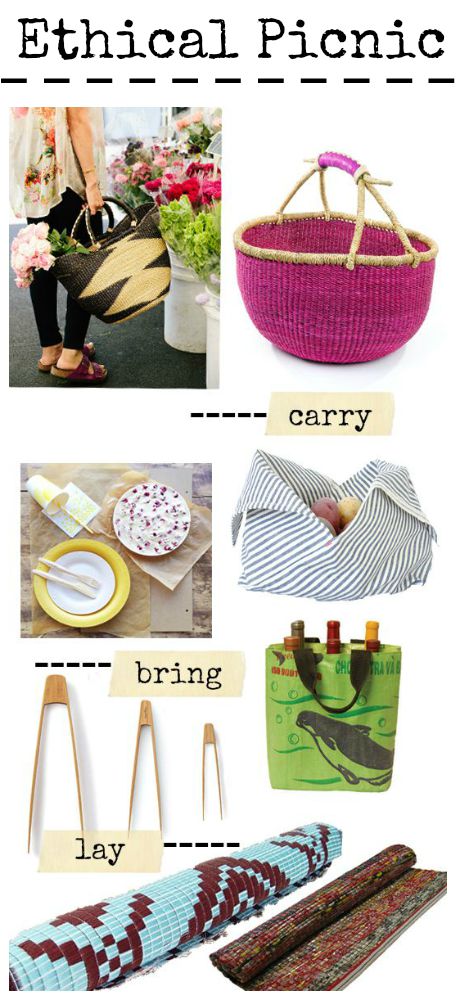 carry: bohemian market tote $64 / market basket pink $48 // bring: susty party!-totally love all their goods–biodegradable, non-toxic, made in the USA, straws, paper plates, cups, and cutlery totally affordable–starting at $2.99 / bento bag $25 / set of 3 bamboo tongs $13.50 / rice bag 6 bottle wine bag $26 // lay: blue and brown mat $20 / plastic wrapper rug $84
Hope this post inspired you to get outside and enjoy it before the chill of fall sets in. Also, don't feel like you have to go all out! My bf and I are super happy sitting outside on our mat with a bag of cashews and some books, lol. So just get outdoors and enjoy it!