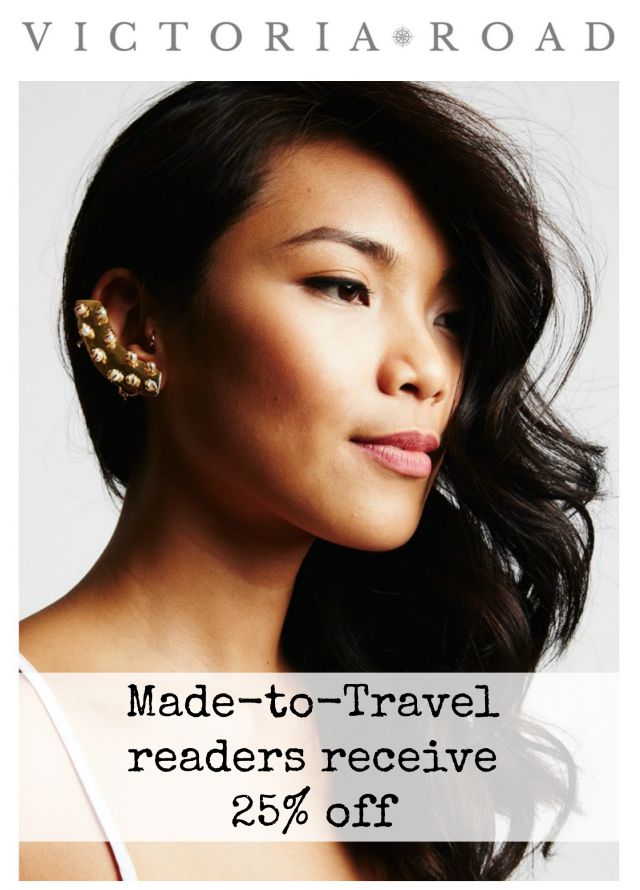 I have a really exciting introduction for you, friends (plus a discount-code below!). Victoria Road is a gorgeous ethical boutique born from a philanthropic venture in Pakistan by co-founder Shannon Grewer and grew to become a beautiful means for artists in emerging markets, like Pakistan and India, to uplift each other.
By connecting established local designers and emerging artisans with local ethical manufacturers, Victoria Road helps these artists get over the hurdle of manufacturing, giving them an opportunity for their designs to be shared and ultimately grow.
Not only is Victoria Road doing truly great work, but it just so happens that their items are absolutely stunning. I had the pleasure of meeting co-founder Megan Brosterman in Soho to take a peek at Victoria Road's stock in real life and there were so many beautifully modern and unique clothes and accessories…but I absolutely fell in LOVE with their jewelry, most especially with their ear cuffs.
An ear cuff for me, is the best way to add the perfect amount of edge and style to any outfit—especially so awesome in the summer where all you want to be is low maintenance, an ear cuff feels totally easy but also eye-catching.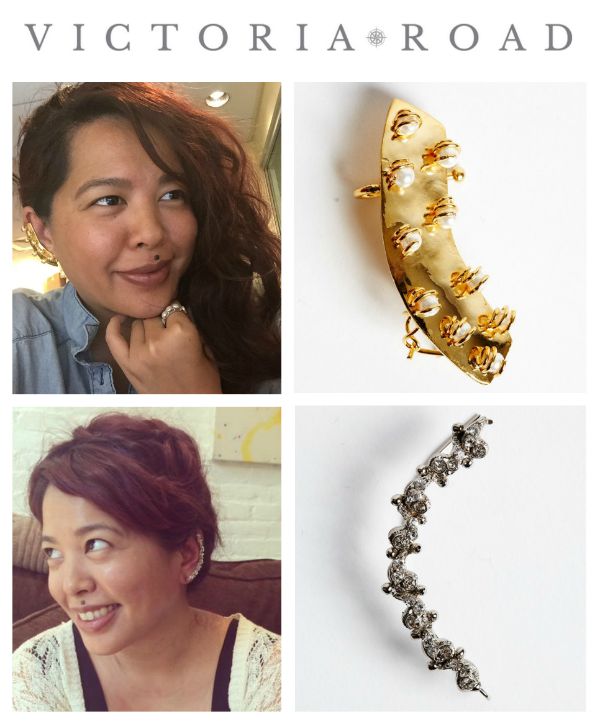 (pearl tale ear cuff // silver jeweled ear cuff)
Now for the fun part!!! You can totally grab your own ear cuff (or cuffs, I now own 3!) because the lovely people at Victoria Road are giving you a discount! Yes, friends YOU!
Made-to-Travel readers are receiving 25% off Victoria' Road's fabulous handbags and accessories for 2 weeks only…yay for you! Offer expires FRIDAY 8/28 – Enter below code at checkout.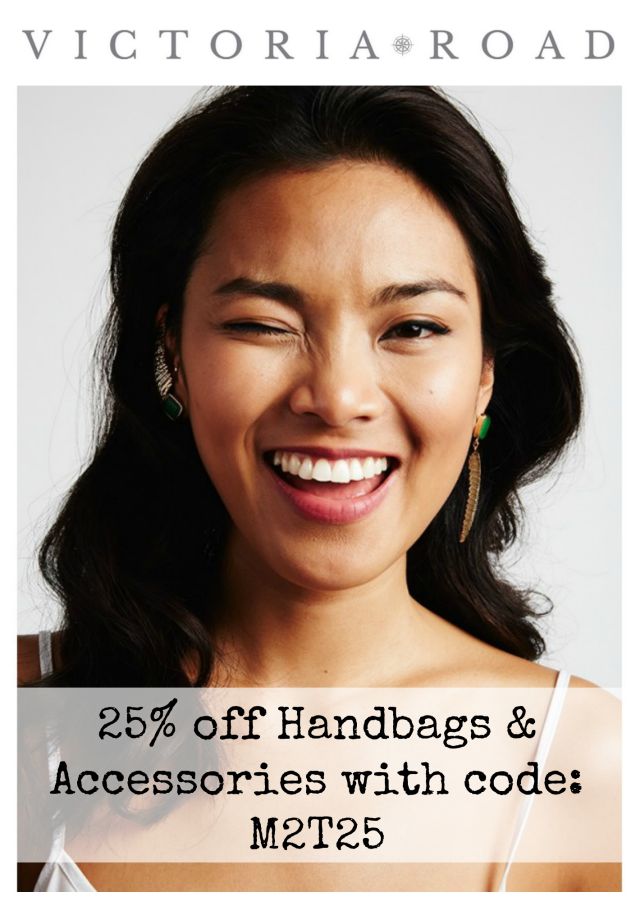 (emerald fusion earring & ear cuff)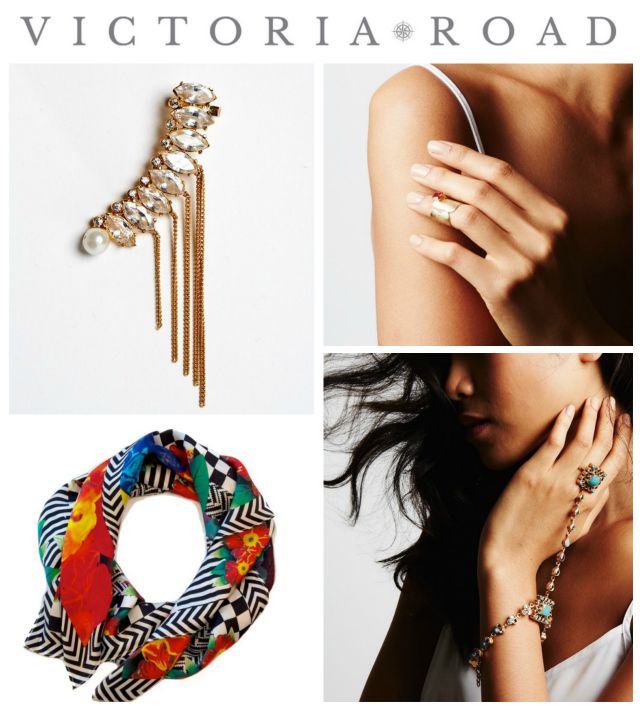 (gold chain ear cuff // rustic fused midi ring // graphic floral silk charmeuse scarf // turquoise ring bracelet)
These are just a handful of my favorite items at Victoria Road. I love how their collections really do mix artisan tradition and quality with a very fine and contemporary feel.
Would love to hear your faves! Happy ethical shopping, friends!
(all photos via Victoria Road)