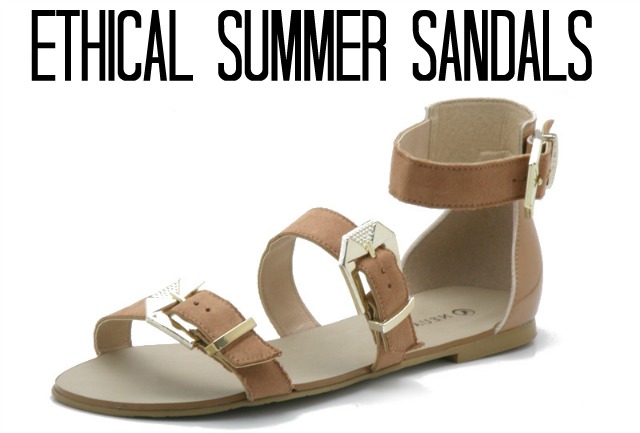 (gladiator sandal by neuara-$89.99)
One of my favorite bits of summer is NO SOCKS! If I had my choice I swear I'd be barefoot everyday, all day! But since I can't I love the next best thing–good comfortable ethical sandals that are versatile and breezy. Here are some of my favorites for your perusing pleasure.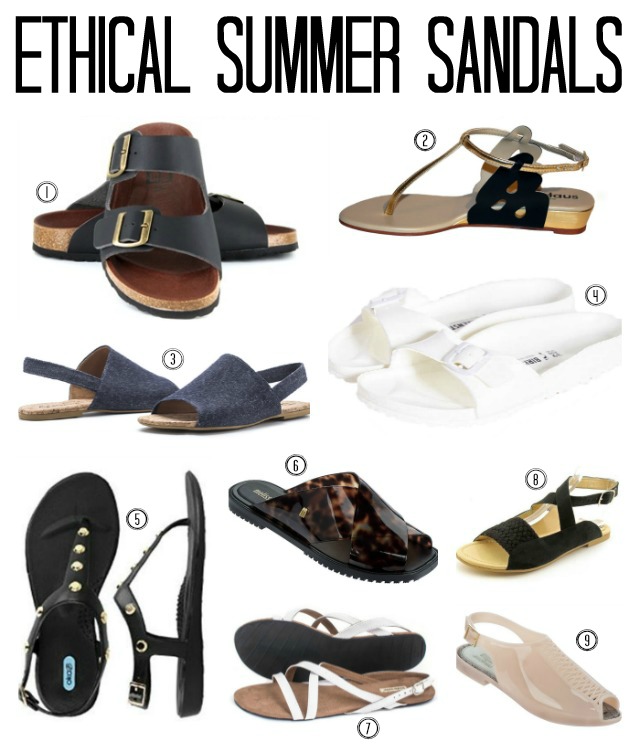 1. beta black by vegetarian shoes-$99.99 // 2. portial sandal by olsen haus-$79.99 // 3. slipper jean by ahisma-$75 // 4. birkenstock eva slide-$30 // 5. cokie sandal by oka-b-$45 // 6. melissa sauce $59.50 // 7. biku by indosole-$45 // 8. bonfire flat by olsen haus-$59.99 //9. melissa carolyn + jason wu-$96.60
So this roundup was soooo hard for two reasons! 1) SO MANY GOOD ETHICAL SANDALS! 2) It was really hard to resist the urge to buy them all. I have to also tell you friends, I own the birkenstock eva slides and they are so comfortable! They're fine to get a little wet and so perfect sandals for the beach!
But I have to say my most favorite sandals rights this second are these babies from Golden Ponies.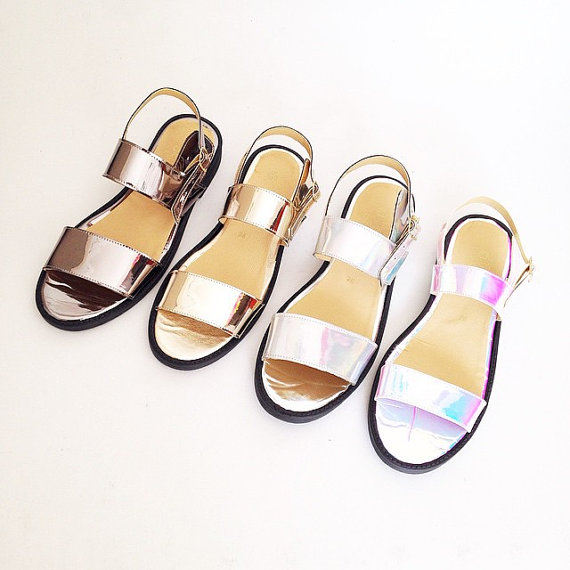 (olimpia faux leather sandal $35)
I bought the gold and I have been LIVING in them. One big FYI about ordering from Golden Ponies: their shoes are made to order–which, while maybe inconvenient I totally like because that means it's not a huge waste of stock or labor. You'll be seeing mine soon I'm sure! They're like walking in a sneaker plus the gold is really reflective, just how I pictured it! I really get compliments every time I wear them.
So friends, do you have any summer sandal favorites? I'd love to see them!