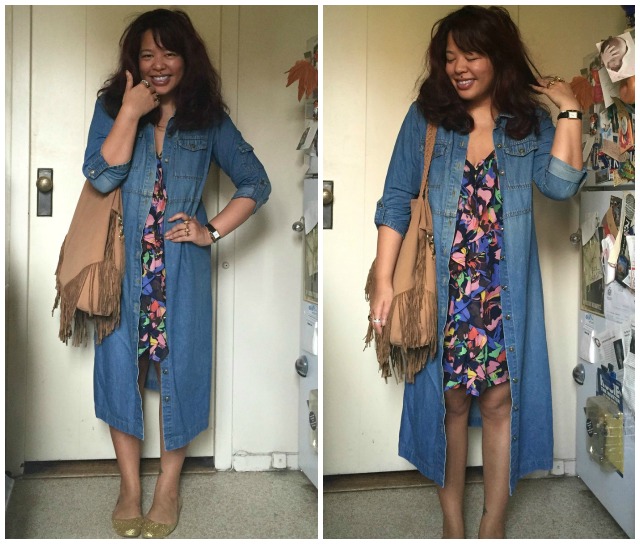 Hi friends! I took an impromptu break from Made-to-Travel due to work and my dad's visit…I just had no time at all! So because I've been away for a bit I decided to say HI! to you all with my foray into layering dresses.
I've been trying to create new outfits from what I have and I'm totally loving wearing double dress!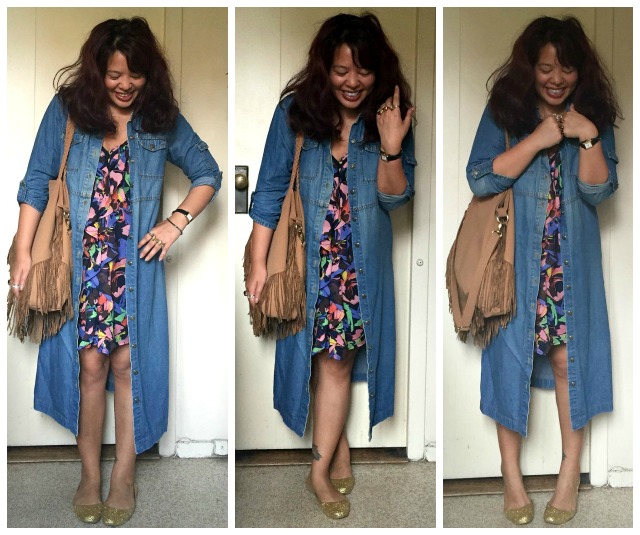 (denim dress-thrifted via cauz for pawz // flowered dress-don't shop here! // bag-cri de couer via compassion couture // shoes-melissa shoes // jewelry-gifted)
There's a couple of reasons why I didn't want to wear the flowered dress to work by itself…1) I have a weird thing about no sleeves at work-feels vey bare to me, plus it's FREEZING in my office 2) you can't really tell in these pictures but the flowered dress is pretty darn short! Poof! Layering it with my denim shirt dress really solves all these problems!
Hope the start of your summer has been great! Happy to be back :).